Introduction to Social Media Measurement With HootSuite – White Paper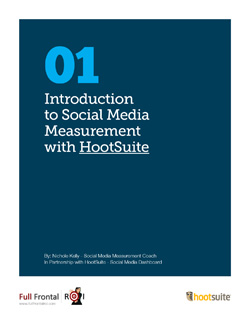 Today there is an increased expectation for marketers to demonstrate the value that social media provides. The task, however, has proven to be extremely difficult because the language of social media metrics – "Likes," followers, @replies, etc. – is different than the traditional metrics of sales, cost and revenue, by which most measure success.
With the right measurement tools and know-how, this misalignment of expectations can be overcome.
This is the first White Paper in a series by HootSuite and Nichole Kelly to demonstrate how to successfully measure social media to determine the return on your investment. Download all of the White Papers in this series.