Social Media Strategy Guide, Pt. 3: Develop Your Content Strategy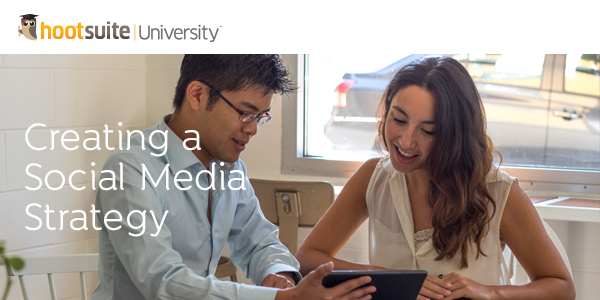 This is the third of 5 posts adapted from our Guide to Creating a Social Media Strategy. This simple, step-by-step guide allows individuals and businesses to get the most out of their social media efforts by helping them identify, plan and execute their social media goals. View part 1 here. View part 2 here.
All of the work you've done in the previous steps should now enable you to develop a comprehensive content strategy for your social media campaign. Your content strategy should include:

As part of your content strategy, you should create an editorial calendar. Your editorial calendar lists the dates you intend to post blogs, Facebook posts and other content you may plan to use during your social media campaigns. Check out this sample editorial calendar, then create your own.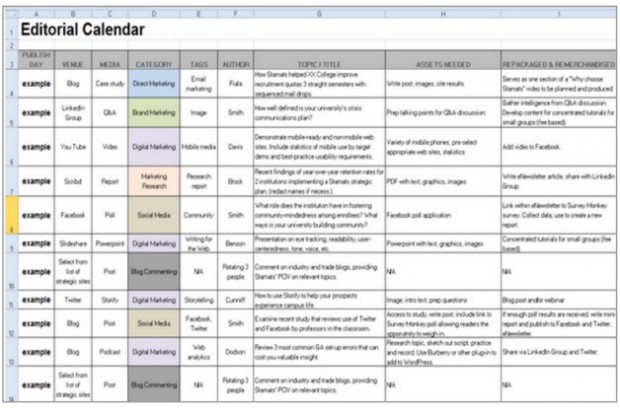 Your content strategy may also involve creating posts in advance to be posted later. You can use HootSuite Pro to schedule posts to as many social media sites as you'd like. Remember to put your scheduled posts on your editorial calendar so you don't forget about them.
More on Scheduling Posts
There are three different and handy ways to schedule tweets using the HootSuite dashboard. The most simple of those is manually scheduling posts. To do so, you just need to follow these 7 steps.
1.  Click "Compose Message"
2.  Type your message and include links if you have any
3.  Click to select a profile(s) from the profile picker
4.  Click the calendar icon
5.  From the calendar, select the date for the message to be sent
6.  Select the time for the message to be sent
7.  Click "Schedule"
Your other scheduling options include bulk scheduling and AutoSchedule. For more information on those options, check out this publishing guide from our social media coaches.
Download the full social media strategy guide and start creating your social media strategy today.