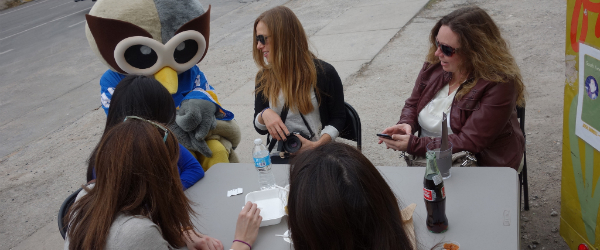 Celebrate Social Media Week Around the World With Hootsuite
With another Social Media Week (SMW) approaching, Hootsuite has outlined our events and activities around the globe to help spark the conversation around the use of social media. Hootsuite will be involved in over 35 events, both online and offline. We have brought together our global team members and worldwide Hootsuite Ambassadors to present a selection of official SMW panel discussions, Hootups, Twitter chats, Google+ Hangouts, and other online activities to collaborate with passionate social media practitioners around the world.
Social Media Week is a global event starting September 22 through to September 26, 2014 with local presence and global reach across five continents; Europe, North America, South America, Africa and Asia. The event hosts activities in a number of cities across cities like Miami, London, Sydney and São Paulo. The global theme is The Future of Now: Always On, Always Connected.
In the next week you'll see an increase of conversations using the hashtag #SMW14 on social. To stay up to date with the latest activities from Hootsuite in your region, make sure you follow the following Twitter handles: @HootClub (North America), @Hootsuite_BR (Brazil), @HootsuiteAPAC (Asia Pacific), @Hootsuite_UK, @HootsuiteDE, HootsuiteFR, HootsuiteIT, @HootsuiteES, @HootsuiteNL (regions in Europe).
Check out our interactive map of all Hootsuite Social Media Week 2014 events: