Solution Partner Spotlight: How I Save Time and Increase Efficiency with Clients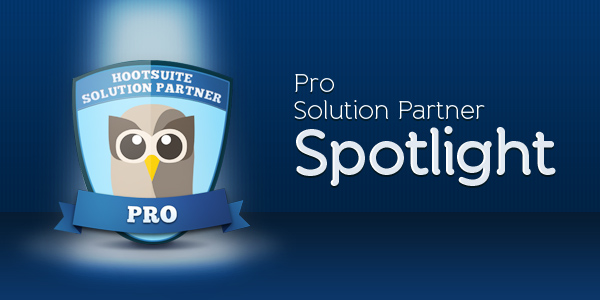 HootSuite's Solution Partners team is pleased to feature Pro Solution Partner, Concentric Marketing, based in Brighton, UK. The Director, Steve Oakman, talks about social media challenges he and his clients face, and how HootSuite and the HubSpot integration help solve some of these challenges. 
HootSuite: Describe what you do.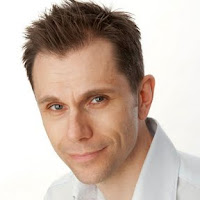 Steve Oakman: Concentric is an Inbound Marketing Agency and Gold Level HubSpot Certified Partner, based in Brighton, UK. We work with clients from across a wide range of sectors and industries, helping them to attract more visitors, leads and sales online.

HS: Tell us about some trends or challenges you're seeing around social media in your industry.

SO: With many businesses, we see challenges in three key areas. Firstly, allocating enough resources to social media to be effective is a widespread challenge. It's easy for businesses to get started and establish a presence in the social media networks that are relevant to them, but the challenge is then to be consistent and engage other users. This takes planning and an organisation-wide commitment to social media. If not, other short-term priorities can easily take precedence, leading to a decline in social media activity and often a switch to a 'broadcast only' type of approach at best.
This makes maintaining interaction and engagement the second challenge we frequently see, and it really is the key to success. In many ways it's a virtuous circle as the benefits of engagement often help strengthen a business's commitment to social media. This makes the ability to see what's happening and reply quickly essential. Similarly, being able to find relevant conversations to participate in is vital, making social media monitoring an important part of the overall mix.
Finally, measurement remains a challenge for many businesses. If sufficient resources are to be allocated to social media long-term, then its impact on the bottom line must be clear. Businesses that 'close the loop' and can identify which visits, leads and customers came via social media are the ones that are most likely to stay the course and be successful. We see this as a major benefit of HubSpot's marketing analytics.

HS: What HootSuite features are most valuable to your clients? Tell us how these features have been helpful to Concentric Marketing and your clients.

SO: The ability to manage a number of social media accounts from one dashboard is incredibly useful for our clients and us. It allows us to be efficient with our time spent managing multiple social profiles, allowing us to maximize our ability to engage with our audience and maintain brand consistency across the board.
Similarly, being able to have multiple team members involved, both here at Concentric and within a client's team, is a great feature for social collaboration between our team and our clients. Of course, we also love  both the iPhone and iPad apps as well as the Hootlet feature. All these features help to save time and increase effectiveness for both us and our clients.

HS: Tell us how the HubSpot integration into HootSuite has been helpful to your business or your clients' business.
SO: The HubSpot integration is proving to be really valuable as it helps address the challenges I mentioned. We can now see the leads in a client's HubSpot Contacts database as a separate stream in their HootSuite dashboard, allowing us to engage with these prospects further. This can take many forms, such as providing further content offers or answering specific questions.
What's more, we can also filter that stream to show new leads in a given timeframe. This is starting to make HootSuite an integral part of our clients overall lead nurturing strategies.
In addition, this integration also pulls across keywords from HubSpot's Keywords tool, so updates that contain these keywords can be shown in a separate stream. This is a great way for clients to identify those all-important conversations that are relevant to their business.
There's no doubt that this integration between HootSuite and HubSpot is proving to be of real benefit to our clients.
Learn more about Concentric Marketing at their Inbound Marketing Blog, and via Twitter, Facebook, LinkedIn and Google+.
Many thanks to Steve and the folks at Concentric Marketing for sharing their social media story with us!

HootSuite's Pro Solution Partner Program is designed for agencies and consultancies looking to demonstrate social leadership and drive recurring revenue by introducing clients to HootSuite Pro. Benefits of the program include exclusive access to HootSuite Partner resources, training and support.
Apply today to become a  part of the HootSuite Pro Solution Partner program.