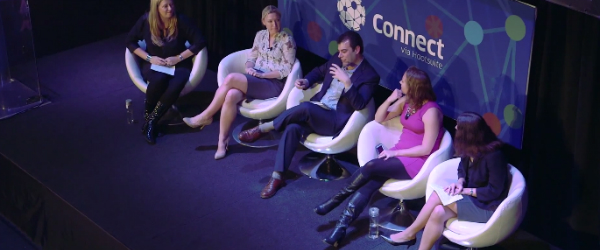 Solving Business Problems Through Social Media: An Interview with Global Communications Firm, FleishmanHillard
Ephraim Cohen is SVP & Senior Partner for Social & Digital at FleishmanHillard, a charter member of Hootsuite's Global Agency Partner Program. When he isn't managing the various teams and digital programs his firm is running, Ephraim is building out digital solutions and best practices for his clients. Whether it's a new type of trend analytics, content distribution system, or social network, Ephraim and team ensure they provide the most advanced solution.
When creating communications solutions for their clients, FleishmanHillard run various programs that are all based on real-time content and real-time reaction. Meaning, that the success of their team relies heavily on a tool that is robust enough to handle various digital platforms. Hootsuite sits at the center of their campaigns and allows their team to connect to the other tools and social networks.
Because FleishmanHillard is one of our first partners in the Global Agency Partner program, we had a chance to connect with Ephraim at Connect via Hootsuite New York. We discussed about the importance of using various different platforms and social networks within one centralized dashboard when working with clients.
Learn More about the Hootsuite Global Agency Partner Program