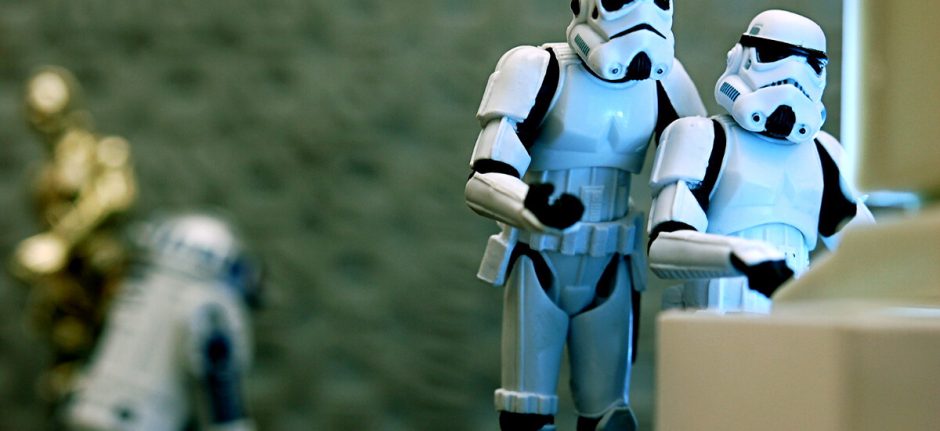 What it Would Look Like if Star Wars Characters Used Social Media
We all know Star Wars took place a long time ago—before social media was invented. But what if online communication tools were as simple a concept to the creatures of that galaxy as hyperspace travel?
What would it be like if Han Solo were blowing up your Facebook feed rather than the Death Star? And how cool would it be to receive a hologram Snap from your good buddy BB-8?
To celebrate Star Wars Day, May the Fourth (be with you), here's our vision of what social media might look like in a galaxy far, far away…
Han Solo's Facebook Profile
Han Solo is the old but useful scoundrel that everybody loves. So naturally he'd gravitate toward the old social network that everybody still uses. Plus Facebook is the perfect platform for him to keep tabs on his long-lost friend, estranged wife, and disowned son.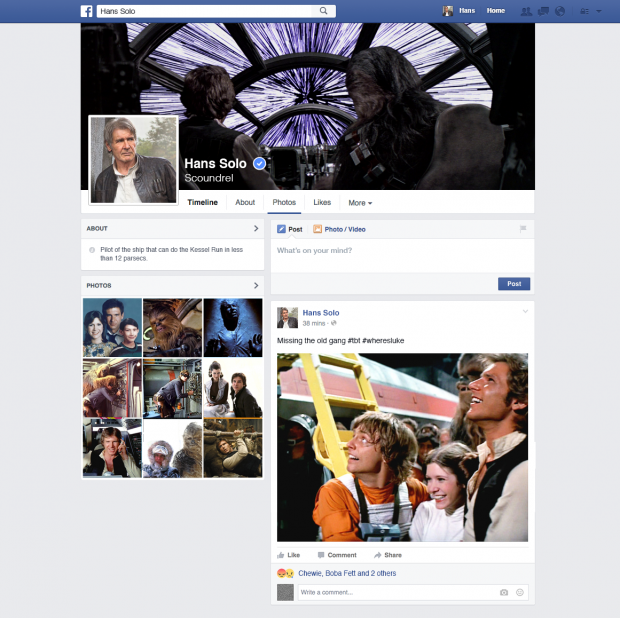 Chewbacca's Instagram Account
Chewie's been around since the Clone Wars and his flowing locks haven't greyed at all. He obviously colors. And because fuzzy things always get a lot of love on Instagram, it makes sense for the vain Wookie to take his shameless selfies to the internet's favorite photo-sharing platform.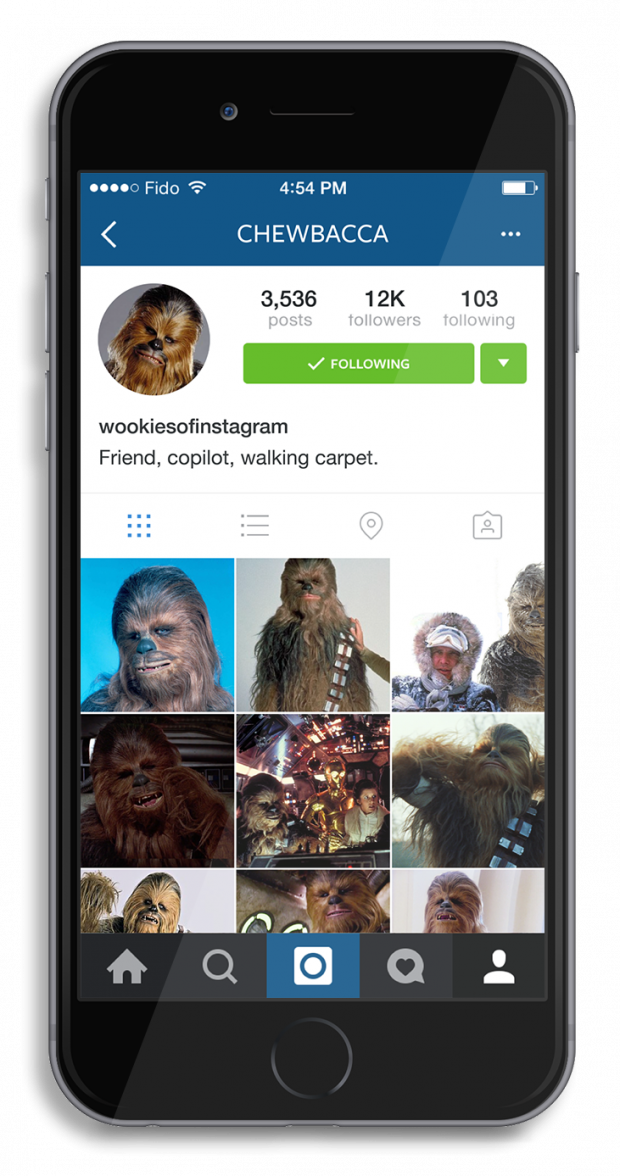 Yoda's Twitter Feed
Yoda's pithy bits of wisdom and backwards syntax are a perfect fit for Twitter. He's all about sharing #lifegoals—in 140 characters or less.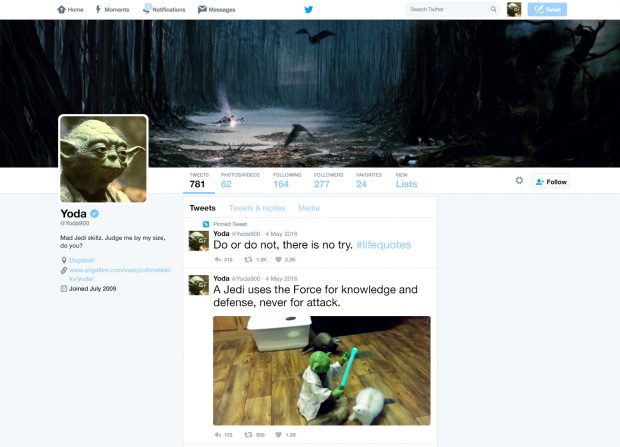 BB-8's Snapchat
BB-8's the peppy new character on the scene, so he'd be all about the hottest social network, where cheeky communiqués like face-swaps, emoji, and fun reign supreme. His Snappy 'Best Friends'? Poe, Rey, and Finn of course.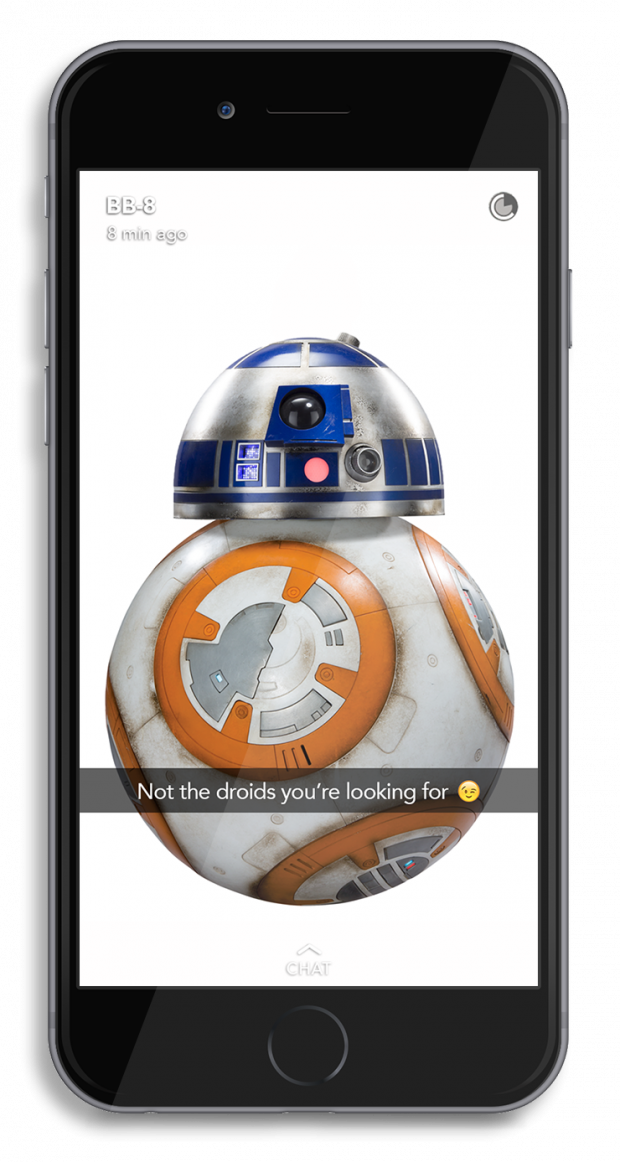 May the Fourth be with you (today and always).