How Twitter Saved Us From a Scam: Inside Tangerine's Social Media Strategy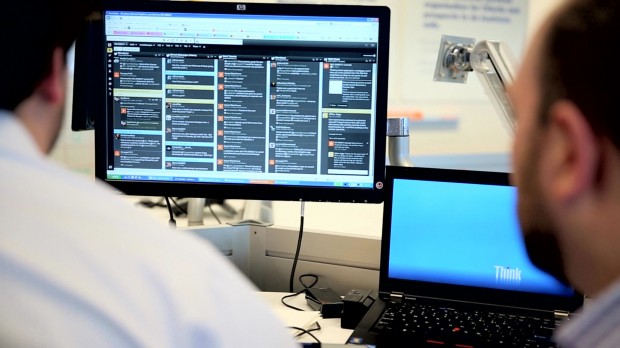 These days social media crises seem to be popping up all over the business world.
You've heard the stories: The hostile Twitter takeovers of Burger King and Jeep in March that had the two corporate giants scrambling to regain control of their accounts. The HMV PR catastrophe in February when one disgruntled employee suddenly went rogue on its Twitter account. And more seriously last year, when clothing retailer Francesca's CFO mistakenly tweeted out highly confidential company information on his personal account. The list goes on. These incidents may be titillating for the public to read about, but for businesses, they can have serious financial—sometimes even legal—consequences. (Francesca's tweet for example was a violation of long-held SEC regulations, since the company is publicly traded.)
But forward-thinking companies have a secret: While social media can certainly be risky if you don't take proper precautions, it can also be your number one ally in times of crises.
One such company is Tangerine. The banking brand recently averted a potential PR crisis by harnessing the full potential of social media. How? On the afternoon of April 2, 2013, the company's social media team received a Tweet from a Twitter user alerting them that somebody was sending out text messages in a phishing scam targeting Tangerine customers. The fake text shouted urgently, guiding recipients to call a provided phone number to "remove restrictions" placed on their credit cards—by disclosing highly confidential banking and personal information.
Tangerine's social media team and other departments worked together quickly. Internally, the news travelled through the company at lightening speed. The first public service announcement to warn clients was sent out from Tangerine's social service Twitter account a few minutes after the initial alert, and within the hour a similar mass tweet was sent to all of its major social media channels.
"If we didn't have social media, we would not have been able to respond with the speed that we did or alert as broad of an audience as quickly as we did," explains Jaime Stein, Tangerine's Senior Manager, Social Media. From this crisis Jaime was able to come out with two key takeaways for any business effectively using social media to deal with a crisis situation:
1. Monitor your social media diligently—a single Tweet can mean everything in crisis management. In this case, Tangerine was only able to act as quickly as they did because they were paying attention to what people were saying to them on their social media channels. "We always have somebody actively monitoring conversations, not only directly to us but other conversations in the ecosystem," says Jaime. "One major advantage we had in this recent crisis situation was this."
How can you best monitor all of your social media channels at once so you and your team don't miss a beat? Set up social media streams using HootSuite. For companies, the key to this is also organization-wide accessibility to key data—so consider setting up a social media Command Center. Command Centers help organizations manage crisis situations by enabling them to:
Monitor brand mentions, sentiment and influencers from one place.

Coordinate social team response across departments.

Capture and archive conversations for offline responses.
Find out more, or request a Command Center Demo HERE.
2. Make sure there is a strong social media team in your organization. Educate them to to communicate quickly (both internally and publicly) in crisis situations. It's all about speed during potential PR disasters. Luckily, social media allows you and your team to move faster than ever before to respond to clients and associates. "With the phishing scam, we had the ability to put out an important announcement to all of our Twitter accounts without sending emails, or phoning each other across the organization to say 'By the way this is happening,'" explains Jaime. "This is because we have such an engaged team of people across the country in social media. That really helped. We currently have 40 to 50 people plugged into HootSuite and they're constantly engaged and active on social media." Educate your organization's social media team and prepare them for emergencies.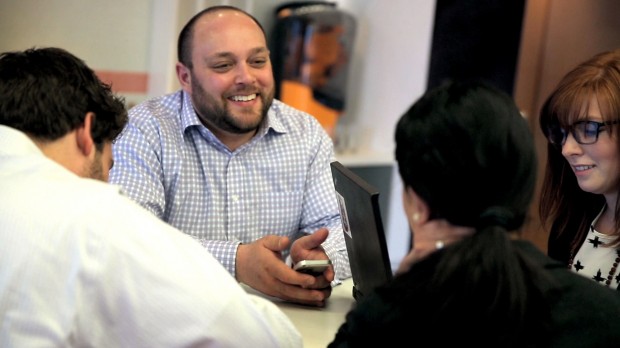 When life gives you lemons, make lemonade. That's what the social media team at Tangerine believes. According to Jaime, as risky as social media can be in businesses, it can be just as beneficial: "How you handle bad situations will be what matters most," he asserts. And this principle trickles from the top down at Tangerine. "From 5 years ago to today, there's a clear acknowledgement among leaders that this is something that's really important and that they need to invest time and money in," the company's CEO Peter Aceto told us recently.
Interested in how Social Media can help your enterprise? Visit our HootSuite Enterprise site and ask for a demo.