Organize Your Owls With HootSuite Teams – News Roundup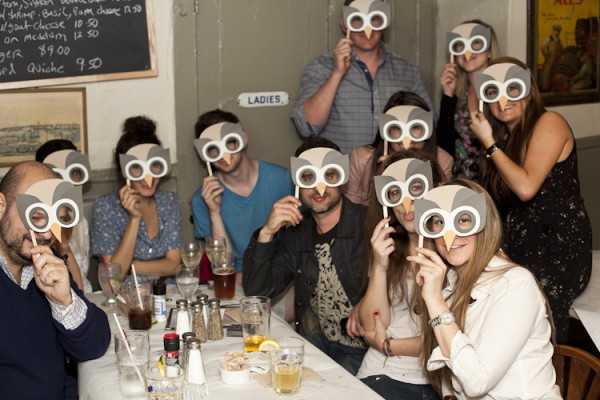 With the release of HootSuite Teams, it's never been easier to manage your social media team. The scalable and intuitive toolkit enables teams to be built and managed organically. Since its release earlier this May, news of the launch has been wide spread.
Check out this collection of media coverage to see what people are saying about HootSuite's latest.
Working with your Wisdom of Owls
The Next Web – HootSuite launches 'Teams' toolkit for serious business users
[While] HootSuite can be used for free by individuals simply looking to centralize all their social networking activity within a single platform, the company says that its corporate clients have tripled over the past year, with two-thirds of Fortune 100 companies now using it.

Particularly within larger international companies, social media teams can be decentralized – with users updating multiple accounts from different locations and different departments. And this is the problem HootSuite is seeking to solve with Teams.
Business Insider – Tweet Team Growing? Use Social Media Tools That Grow With Your Business.
Social media is exploding – we're all diving in and Tweeting, Liking and generating 'content' like crazy. But there's one problem, some of us are no longer the only persons hitting "re-tweet" on our corporate accounts? Some of you now have 3 staff who post on Facebok. The tools you started out with were most likely designed for just one person – you're outgrowing things.

HootSuite (social media management company) knows this and has a solution that grows with you – announced today – HootSuite teams.

[…]

LESSON LEARNED: If you are using a tool that's made for your business 5 years ago, upgrade or get rid of it and use a tool that meets the needs of your GROWING business.
All Things D – HootSuite Adds Industrial-Strength Social Media for Corporate Teams
I talked with CEO Ryan Holmes last week. He said the use cases for the new version are many: Agencies that have multiple brands for clients, or big consumer companies like a Procter & Gamble, which have literally hundreds of brands, each with their own campaign. "The average big company has 25 brands that it is managing, and that gets complicated fast," Holmes said. Add in multiple networks — Twitter, Facebook, LinkedIn, Foursquare, Google+ — and the complexity increases.
CMSWire – HootSuite Releases Tool to Make Team-based Social Media Management Easier
HootSuite Teams allows organizations to govern content and manage access to social networks. Administrators can configure the platform with their organizational structure and assign permissions at an organization, team or social profile level to ensure only appropriate users can post messages or respond to comments. HootSuite Teams also supports review and approval workflows.
Information Week – HootSuite Improves Workflow, Approvals For Social Media Teams
Large businesses and enterprises are getting more organized about how they manage social media, and HootSuite is trying to keep pace, VP of marketing Ben Watson said in an interview. "This lets them define who the different teams are and assign the right level of privileges to each member of those teams," he said. "I can also see who my top performers are across those teams, roll up that reporting, and share it with other users. I can have one view of what my team is up to and how well we're doing it." Because Teams starts at the Pro Edition level, it's available to teams of two people or teams of 2,000, he said.
Kyle Stankiewicz – HootSuite Teams offers Businesses a Powerful Social Media Tool
Tech writer, Kyle Stankiewicz, offers his thoughts on HootSuite's newest tool and weighs in on social media's growing importance for lead generation:
The most intriguing part is how effective it is, 20% of businesses who use Twitter claim to have closed deals based on leads generated by their tweets. But this success must be nurtured and worked for, simply creating accounts and auto-posting to them will not yield good results- 77% of consumers say they interact with brands on Facebook primarily through reading posts and updates from the companies, and auto-posting decreases likes and comments by 70%.

As we move further into the digital age there is more pressure than ever for businesses to get involved with social media, and the release of HootSuite Teams along with its competing platforms tells us that there is a great demand for tools to manage social networking teams to build brands for businesses and interact with consumers.
The coverage doesn't stop there. Read on for even more HootSuite Teams articles and posts:
Marketing Pilgrim – HootSuite Teams Offering Targets Business Market
Techvibes – HootSuite Launches Teams, a Suite of Hardcore Tools for Serious Business Users
Business in Vancouver – HootSuite launches tool for corporate teams
Business Review Canada – HootSuite Releases Teams Tool for Corporate Social Media
Rev Media Marketing – HootSuite Expands; Marketers Rejoice
TMC News – HootSuite Teams: A Tool for Serious Business Collaboration
The Social Media Jedi – Hootsuite teams – New Social media management dashboard
Jessie Eckert – HootSuite for Teams
Onboard Your Owls
Looking for learning resources to organize your team? Set your team up for success with the following HootSuite University videos that cover how to manage your organization, teams, permission levels and individual user profiles.
Plus, check out this collection of migration resources to help you tailor your Organization, including a helpful FAQ (available in español and português), Migration InfoSheet and support articles.
Whale + Owl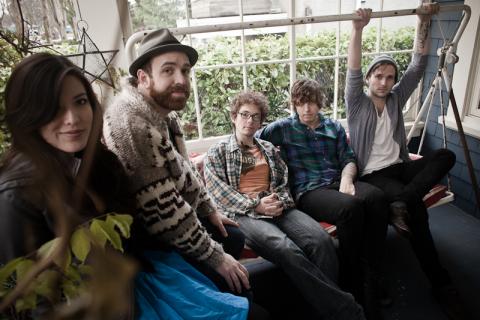 Wondering what song we used for our HootSuite Teams video? It's a track called "Loveless" by Said The Whale who are currently on tour in the UK. Listen to the full track and their latest album, Little Mountain, at: www.saidthewhale.com/
Follow them on Twitter: @saidthewhale
Let Us Know
The addition of the new collaboration features was in response to your valuable user feedback. Let us know what you'd like to see next by chiming in on HootSuite's feedback channel. Your opinions help shape our roadmap and we're always curious to see the different ways our owls are using the dashboard.
We keep a close eye on all the Tweets and "Likes" you share with us. HootSuite aims to continually  lead the way with the features and functionality needed to improve your social media success.
If you're dealing with any challenges with the new tool, we're here to help. For starters, check the articles on the Help Desk or ask on Twitter via @HootSuite_Help.