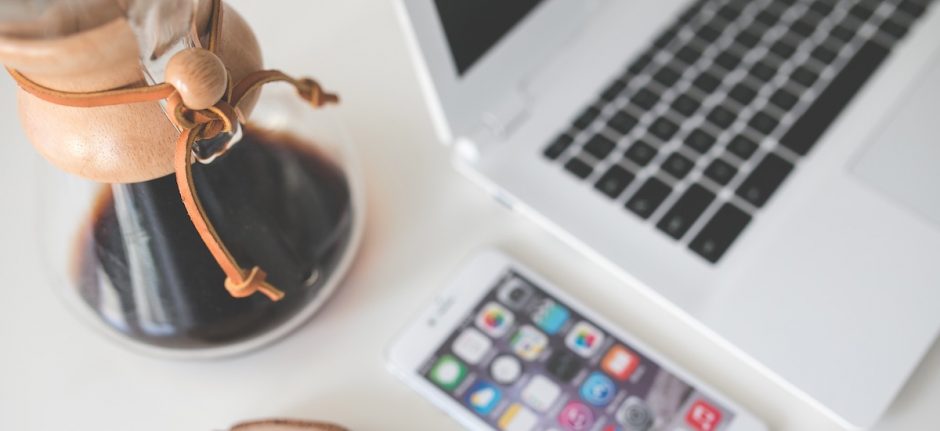 The Essential Guide to Social Media Marketing
One of human nature's most universal traits is the tendency to get ahead of ourselves. Carts come before horses, chickens come before eggs, and marketers Tweet without knowing why. In such a fast-paced, constantly changing industry, it's not surprising that some social media marketers might launch feet first into day-to-day work, without a clear strategy of how they will achieve their goals.
Social media marketing is a language all of its own. You wouldn't expect to ace your advanced Spanish class without taking a beginner's course, so you can't be too hard on yourself for not gaining thousands of followers or meeting other business goals if you haven't built a foundation of knowledge. We've created the following guide as a first step for any new social media marketers, and to help seasoned pros get back to basics.
What is social media marketing?
In the last decade, social media has grown from a maybe-use to a must-have in any marketing strategy. According to the 2015 Social Media Marketing Industry Report, 96 percent of marketers are using social media in their marketing plans. So what exactly is social media marketing? For one, it's probably a big part of your job, if not your main job.
Hootsuite's 2015 Social Media Glossary defines social media marketing as "The use of social media by marketers to increase brand awareness, identify key audiences, generate leads, and build meaningful relationships with customers. Social media marketing should be well coordinated with social customer service, community management, and social selling activities to create seamless relationships with customers across their life cycle."
Keep in mind, the most effective social media marketing programs are also integrated into multi-channel strategies.
Why is social media marketing important?
For those in higher positions, the introduction of social media to an established marketing plan can take some convincing. But social is essential to any strategy in 2016. When you think of all the contributions of social media to your personal life (the ability to connect with your friends and loved ones, greater access to information, etc.) and think of benefits from a business perspective, it's obvious that social media marketing is important. Some of these benefits include:
Getting to know your audience and market through constant, high-value social media interactions.
Responding to customers and your community, saving yourself time (in comparison to having a phone or in-person conversation with numerous people with the same inquiry).
Keeping up with or staying ahead of your competition (who are also on social media).
Building your customer base.
Increasing your sales and revenue (through building your customer base, raising your positive customer sentiment through social customer service, etc.)
The ability to tell your brand's story.
Cutting marketing costs (in comparison to traditional print advertising or advertorials).
Social media statistics
To truly grasp the significance of social media marketing and how much it impacts businesses, the following statistics paint a pretty clear picture.
Your social media marketing plan
Once you recognize the importance of a social media marketing strategy, it's time to devise a social media plan. A sailor wouldn't expect to navigate the seas and arrive at their destination without a map, and a social media marketer can't expect to achieve all of their goals without a plan. As our guide to creating a social media marketing plan explains, "social media marketing plan is the summary of everything you plan to do and hope to achieve for your business using social networks. This plan should comprise an audit of where your accounts are today, goals for where you want them to be in the near future, and all the tools you want to use to get there."
Our guide, "How To Create A Social Media Marketing Plan," provides a detailed set of instructions for making a professional plan, but here are the key steps:
Create social media objectives and goals
Conduct a social media audit
Create or improve your social accounts
Get social media inspiration from industry leaders, competitors, and clients
Create a content plan and editorial calendar
Test, evaluate, and adjust your social media marketing plan
Social media goals
A quick refresher on how to create goals for your business is a good idea. While some may think of setting goals as either a waste of time or a way of adding unnecessary pressure, goals are a proven motivational tool.
We recommend using a clear framework such as the S.M.A.R.T. goal setting system, which stands for everything your goals should be—specific, measurable, attainable, relevant, and time-bound. Broad, undefinable goals are helpful to nobody, so the S.M.A.R.T. framework ensures you have as much help with achieving your goals, before you start the actual work.
As our post on creating a social media marketing plan advises, your goals "should go beyond vanity metrics like retweets or Likes, in favor of more advanced metrics like leads generated, sentiment, or website traffic referred." For a more detailed breakdown on goal-setting and tips for achieving these objectives, our guide, "Don't Just Create Social Media Goals—Reach Them," can ensure your goals are actually helping your social media marketing strategy.
Social media strategy
While many, including myself, are guilty of using the phrases "social media plan" and "social media strategy" interchangeably, a social media plan includes your strategy—along with tactics, timelines, budget, actionable items, next steps, definable roles and responsibilities. All of these work together, much like social media within your overall marketing efforts, in order to successfully execute your plan.
As our post on social media templates explains, "To create a social media strategy is to bridge the gap between where you currently are in social media and where you want to be. Your strategy should answer all the basic questions required before you can begin implementing your social media plan." The purpose of any social media strategy—and what our social media strategy template will help you with—is to:
Clarify your business' social media goals
Audit your current social media status
Create or improve your social media profiles
Develop your content strategy
Use analytics to track progress and adjust your strategy as needed
To further your expertise in building a social media strategy, see our "5-step Guide to Developing Your Social Media Presence."
Social media tools
With any job, the proper tools can make the difference between a good and great result. For social media marketing, there are a seemingly infinite number of tools that can make your job, and life, easier. Our blog post "10 Essential Social Media Tools for Social Media Managers" suggests adding the following to your toolbelt.
Social media templates
As a social media marketer, it can be difficult to know where to start when trying to create plans or strategies. Social media marketing is a diverse and constantly changing industry, so we've created social media templates which can be easily adapted by you and your brand to make them your own. We originally shared these templates in our blog post "6 Social Media Templates to Save You Hours of Work." This post provides more detail on each one, but knowing that you're probably busy, the quick links are below.
Social media marketing tips and tactics
It's easy to get wrapped up in the nitty-gritty of social media marketing and management, but for the details to make sense your foundation must be solid. Our blog post, "7 Social Media Tactics You Should Use Today," offers the following core tactics any social media manager can (and should) employ to heighten their success.
Use hashtags as a virtual filing system, and check what kinds of hashtags your competitors use and get inspired to create your own.
Ask the right questions to engage your audience.
Listen to your audience to keep track of relevant conversations and customers.
Offer something of value that your audience can't find anywhere else as a means of building valuable relationships.
Build relationships through Twitter chats to generate conversation around your brand and build connections with participants and the host.
Be consistent with frequency, timing, brand voice, and engagement.
Use engaging images, as "content with relevant images get 94 percent more views than content without."
Complimenting those tactics, our list of "18 Must-Have Social Media Marketing Tips for Businesses" compiles 18 of our blog posts which will undoubtedly help you with your social media marketing efforts. A sample of these tips include:
While a blog post on social media marketing could read like The NeverEnding Story, the above guide should provide clear direction and a solid base for the inevitable daily learning every social media marketer experiences.
Apply your social media marketing knowledge to your strategy today!