How Social Media Has Changed How Agencies Work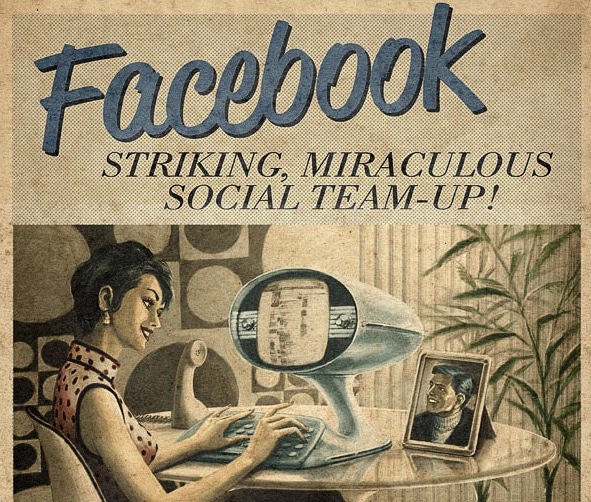 In today's economy, agencies are driven to do more with less. And the more success a company has with social media, the more ambitious they become, thus raising consumer expectations. As technology, client expectations and emerging consumer habits continue to evolve, agencies must constantly adapt to keep up.
With the right strategies in place, this dynamic landscape is ripe with new opportunities and areas of focus for agencies to experiment in. We spoke with Alan Jones, Chief Hindsight Officer at Australia's The New Agency to discuss how they're meeting changing customer expectations, managing a fluctuating team of freelancers and developing a wide range of social strategies for clients – big and small.
Meeting Changing Customer Expectations
One aspect has remained constant for agencies: sales. Whether agencies are selling their client's product, campaign or service, or the client or organisation itself, agencies must adapt with changing consumer habits in order to make a sale. What differentiates one company from another, may boil down to their relationship with their customers on social media. The New Agency focuses on building recurring transactional relationships between customers and web businesses.
"When we're building recurring transactional relationships, we have to study how people respond to marketing, what prompts them to visit your website, walk into your stores or ring your phone number. We have to track the people who respond, as well as those who were exposed and didn't respond and learn why some buy and some don't. Building recurring transactional  relationships means that we can't just keep doing what we've done before" – Alan Jones.
Managing a Fluctuating Team of Freelancers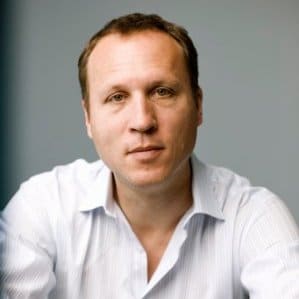 Agencies today have expanded their range of service offerings to become more generalized and own more of every campaign they handle. This means that agencies are either slimming down and focusing resources on more "generalized" team members, or are becoming larger with "specialized" teams to manage several steps in a campaign. In both cases, managing ever-changing teams and responsibilities campaign over campaign can be a daunting task.
"Our project teams draw upon the most talented freelance professionals within the startup community to develop leading solutions tailor-made to client needs. Our team varies a great deal according to our current client list both in size and composition. It always includes several client representatives too — even if they're not contributing or managing the account, we find being part of the team helps give them an insight into what we're working on with a behind-the-scenes perspective. So our teams include the social media practitioners and marketers that you'd expect, but also sometimes winemakers, baristas, artists, designers or software developers."
"Many of our freelance team members don't work in the same office or they work different hours. We simply couldn't work the way we do across multiple accounts without the solutions that HootSuite provides our team. It lets us stay connected, communicate over issues and solutions, see what is scheduled and delegate particular messages for individual attention. Analytic reporting lets us prove to clients that we're adding value, while helping our team learn what works best for each audience."
"We run a flat structure in everything we do and social media is no exception — company co-founder, team leader, team and client. Being able to add new members to our teams, and having the flexibility to put a new client through HootSuite University, if necessary to get them up to speed quickly and smoothly, is essential. For example, we recently added several more members on a project to cater to the ongoing growth of a campaign's online audience."
Developing Social Strategies for a Range of Clients
Besides managing ever-changing team dynamics, agencies cater to a range of clients big and small. Social strategies vary with each campaign and client, though they likely include growing an audience and building brand awareness. Client expectations and their previous knowledge of social media management varies as well. For these reasons, along with managing multiple projects and clients at once, a strong social relationship platform is necessary to help streamline efforts.
"We work with a diverse range of clients. Most often, we are training them on social media practice and gradually handing over the keys as they get up to speed. HootSuite allows us to review and edit their posts, show them the results of different strategies with data metrics and start engaging with them across on their social media channels. I still get a kick out of showing clients exactly who their most-engaged followers are, and by showing them the difference we can make in engagement by scheduling messages on particular days and times. More data is always good."
"We try, wherever possible, to speak with an authentic voice on all social channels so that we sound like a representative of the target demographic rather than a formal, fusty, anonymous brand. We try (and encourage our clients) to engage with followers on adjacent and related ideas, products, services, events and trends."
Thank you Alan Jones and The New Agency for chatting with us!
More About The New Agency
Based in Newport, NSW, Australia, The New Agency helps build startups big and small, such as Autogenie, EmploymentHero, MediaNet, BugCrowd and The Photo Diner. They provide mentoring, strategy, software development, design, marketing, PR, social media, advertising and investment introductions. "We help startups begin the journey to becoming household names, and we help household names that want to be as lean, agile and innovative as startups," says Alan Jones, The New Agency.
Try HootSuite Pro for 30 days and put the power of social media to work for you.