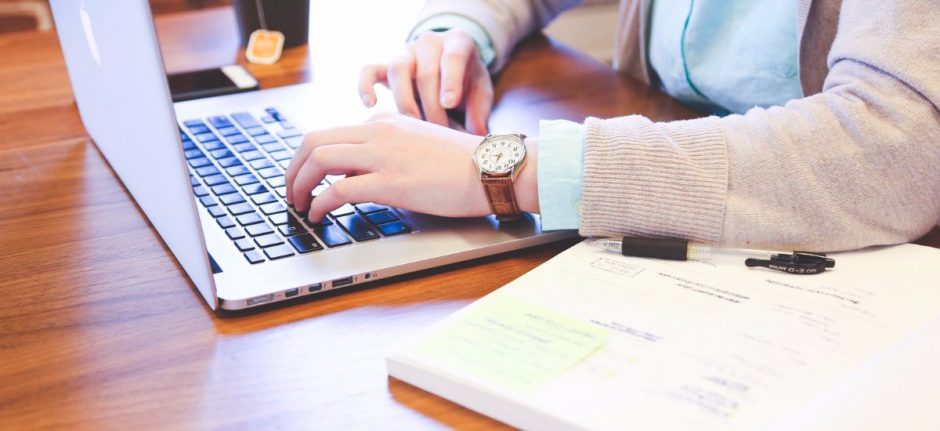 These 2 Images Show Why Employee Advocacy is the Trend to Watch in 2016
Ten years ago, a hundred thousand Catholics gathered in St. Peter's Basilica at the Vatican. Pope John Paul II had died.
Pope Benedict inauguration 2005 vs Pope Francis inauguration 2013: pic.twitter.com/nAWQzciKNH

— Marc Andreessen (@pmarca) September 26, 2014
The first image shows the Catholic community mourning. If you look closer, you can see a man in the middle with a smartphone and a few screens glowing.
The second image shows the same place, eight years later. This time, the Catholic community came to witness the inauguration of Pope Francis.
While two very different events (mourning versus celebration), the difference is compelling.
As guest speaker Laura Ramos, Vice President and Principal Analyst at Forrester Research Inc., explained on our recent webinar:
"You can see that there is a dramatic change in the way that people are experiencing this momentous occasion. Technology has become not only an important part of capturing but also of sharing the experience."
(By the way, I borrowed the example above from her presentation during our master class in employee advocacy. You can watch full webinar here.)
The social employee: an untapped strategy
This idea of the connected digital customer has become a business truism. Organizations have built social media strategies to speak better to digital customers.
But most social strategies miss one of the best ways to connect with customers and expand their social reach: their employees.
As Laura put it on the webinar, "digitally empowered customers create a new area of competitive advantage. But they are also one of the biggest threats to disrupting your business."
"Enterprises need to reinvent themselves to understand and improve customer experiences. Making sure your employees are part of creating that experience is key."
Why employees are key to reaching consumers
Consumers want to hear from your employees. Not supporting and encouraging your employees to share company content misses one of the biggest opportunities in social media.
In both B2B and B2C, what peers say on social channels is more important than what your brand posts on official channels.
For example, a global study by Edelman found that employees are trusted more than CEOs, well-known personalities, elected officials, and celebrities.
The study found that 72 percent of the general public trust social media content shared by friends and family.

In Forrester's North American Consumer Technographics Online Benchmark Study (April 2014), 67 percent of consumers looked first to brand and product recommendations from friends and family.
Similarly, a Forrester report on the impact of user generated content found that only 19 percent of consumers turned to posts by companies or brands to aid in their purchase decisions.
Forrester Research's September 2015 report "Advocate Marketing Creates B2B Customer Relationships That Last a Lifetime" found that B2B buyers turn to their peers in the first stages of buying technology products and services.
B2B buyers relied on peers more than tech vendor websites, search engines, and even tech analysts in the early, discovery stage of the purchase process.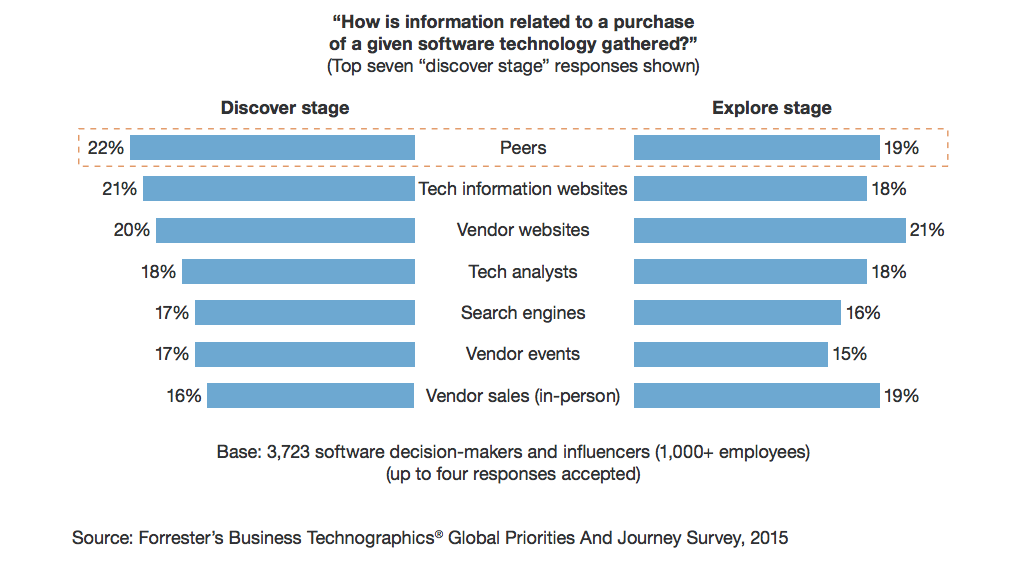 Employees want to share your organization's content
Customers want to hear from your employees as ambassadors for your brand.
But are employees willing to share your organization's content with their personal networks?
Weber Shandwick, a global PR firm in partnership with KRC Research, conducted a global study of 2,300 employees at organizations with more than 500 employees.
They found an interesting disconnect. 33 percent of employees post messages, pictures, or videos in social media without any encouragement from their employer.
Organizations aren't doing enough to harness this passion.
As Weber Shandwick's study found, fewer than 17 percent of employees were satisfied with the frequency of communication from senior management.
Only 45 percent of employees have a clear understanding of what they should and should not do on social channels when it comes to company-related topics.
"To get more returns out of the content you have on hand, most marketers need to put a system in place to feed socially-interesting content to employees to track how they engage with it and share it with their network," Laura advised on our recent webinar.
How to build your employee advocacy strategy
In our webinar "Extend Your Reach with Employee Advocacy," you'll learn how to start including employees in your social media strategy.
Guest speaker Laura Ramos, Forrester Research's Vice President and Principal Analyst, delivered an amazing presentation on how organizations can extend their social reach with passionate employee advocates.  
You'll also gain an employee advocacy strategy template from Susan Perry, Director of Enterprise Product Marketing at Hootsuite.
And Matt Switzer, VP of Partnerships and Corporate Development, reveals how Hootsuite Amplify is helping organizations such as the University of Michigan extend their social reach.
Watch the webinar to find out:
Why employee advocacy can significantly boost your organization's social reach  

How to keep your employees connected and engaged with the  20-30-50 rule

A sneak-peak of Hootsuite's Amplify, our new employee advocacy solution