Top 10 Twitter Trends of the Week by HootSuite, Volume 30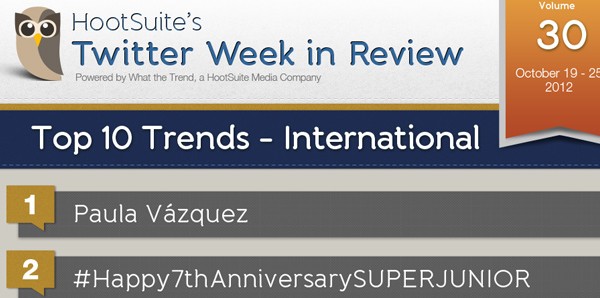 From Twitter-mistake-turned-brilliant-marketing-campaign, to the sweetest day holiday, find out which Tweets #trended last week in the Twittersphere.
Instant International #Trend
Paula Vázquez might not have landed herself in the number one slot on this week's top 10 Twitter Trends, had she used HootSuite's security slide feature. What did the popular Spanish TV presenter accidentally Tweet to become an instant international #trend? She tweeted her cell phone number. And once unleashed to the Twittersphere, the delete button couldn't save her. Not only was Vázquez's number retweeted by hundreds, she received thousands of text messages, phone calls and Tweets. Threatening legal action against all those responsible around the globe only prompted another wave of online sharing.

(Read more about avoiding Twitter tragedies in 'Prevent Social Media Catastrophes: Secure Your Online Profiles')
In the end, Vázquez decided to follow the old saying, "If you can't beat 'em, join 'em," and publicly poked fun at herself, retweeting the best gaffes at her mistake. In the meantime, her followers have increased by over 17,000, and her media popularity has skyrocketed. Mistake or marketing campaign?
Super Trend
Number two on the charts this week is pretty straight to the point: #Happy7thAnniversarySUPERJUNIOR. Korean mega-pop boy band Super Junior celebrated their seven-year anniversary as a group last week, having joined forces back in 2005. To put Super Junior's fame into perspective, their massive following in Asia has bumped each of their YouTube videos to several million views. Not surprisingly then, their mega-fan base was more than happy to Tweet their support of the band's anniversary last week.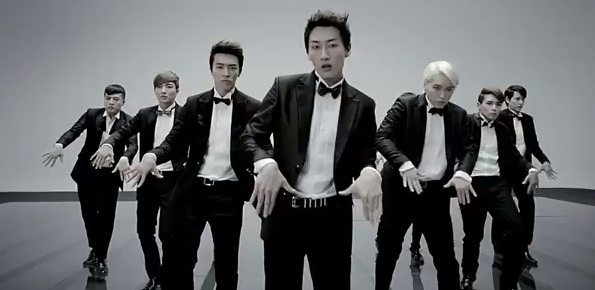 Speaking of sweet things, Sweetest Day is a holiday celebrated in the US on the third Saturday of October, hence the number 3 trend: Happy Sweetest Day. There's a bit of an ongoing debate as to what the holiday actually signifies. Certain sources say it began in Cleveland, Ohio in 1922 by a Candy Shop employee who decided to deliver sweets to orphans and sick people. But most people just use the holiday to express their love and affection to those closest to them.
Last but not least, the following trends used social media to optimize global awareness for change:
Cáncer de Mama is trending because October is Breast Cancer Awareness Month. Throughout the month, numerous events are being held to help raise awareness. Likewise, #standup2cancer represents an organization that raises money for groundbreaking cancer research. Game one of the World Series for Major League Baseball featured Stand Up To Cancer last week.
Stayed tuned for more fun in next week's Top 10 Twitter Trends of the Week.