Top 10 International Twitter Trends of the Week, Volume 31
Celebrating international pop culture icons to Muslim holidays, discover the meaning behind the top ten buzzwords from all corners of the globe in our International Twitter trends of the week infographic. Want to know who has the Force with them? Read on my friends.
Spreading Holiday Cheer
Whoever bet on the British-Irish boy band 'One Direction' to top the charts, can collect their money. Number 1 on our chart this week is #MuslimZaynMalikHappyEid. What does this have to do with the pop band?
Zayn Malik is a member of 'One Direction' and is Muslim. His millions of Twitter fans are wishing Zayn a "Happy Eid" for the Muslim holiday of Eid Al-Adha on October 26. Apparently some Muslims on Twitter expressed resentment towards the trend, as they felt people should be wishing everyone Eid Mubarak.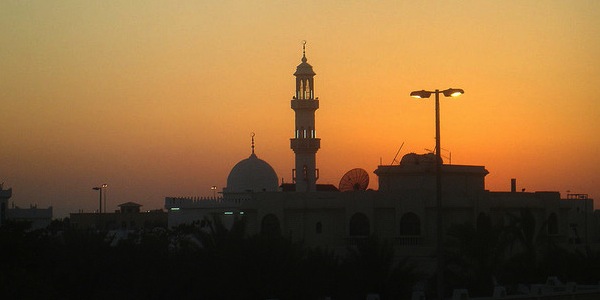 Which brings us to another two trends: Eid Mubarak landed number five on the charts, while Happy Eid Mubarak is number ten. Celebrating three spots on an international Twitter trends chart is pretty significant. This important religious holiday is celebrated by Muslims around the globe on October 26.
Pop Culture Trends
Number two on our charts this week is RIP Kesha. Although there was probably a few tweets by confused or rebel-rousing fans, this popular singer did not die. Nor is it a death hoax. Her millions of fans were promoting and discussing her new single: Die Young.
Last but not least, who's taking Star Wars into the future? Last week Walt Disney Co. paid $4.05 billion for Lucasfilm, the company behind the Star Wars franchise. The move generally did not please the millions of diehard Star Wars fans, especially because the deal was accompanied by an announcement of a seventh Star Wars film (probably most just dread the return of Jar Jar Binks…).
As creator George Lucas passes the torch to Kathleen Kennedy, she states that: "we are absolutely going to make Star Wars movies. And we are in the midst of the really fun part of the process, which is we're sitting down with a couple of writers and starting to discuss ideas and we're starting to talk about what those stories may be." May the force be with you, Kathleen.
Tune in next week for our weekly Twitter Trends of the Week Infographic.