Top Trending Brands ~ News Roundup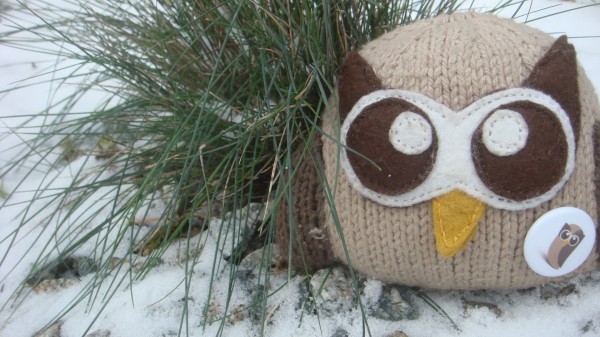 It is cold out there but the firehose of media coverage is nowhere near frozen. HootSuite has just hit 3 million users this week and is growing faster than ever. We're proud of what we've done and our future looks promising!
In today's roundup, we've put together a collection of articles in response to Part 2 of HootSuite's Twitter 2011 Trends. Along with coverage from Turkey, the Netherlands, and Spain – Mashable and The Next Web chimed in on what they thought of the infographic. Plus, learn how to use HootSuite to monitor for and post employment opportunities. That's not all, check out HootSuite CEO Ryan Holmes' recent appearance on CBC's, the Lang & O'Leary Exchange.
Top 15 Trending Brands
Last week we released Part 2 of the Twitter 2011 Trends infographic. Bloggers were quick to give their take on the top 15 trending brands of 2011 – including who they were surprised to see make the list, as well as insight into why certain companies were trending.
Mashable – The Top Brands on Twitter in 2011 [INFOGRAPHIC]
As longtime Twitter addicts know, there's little that people love to tweet about more than Twitter itself.

HootSuite, maker of its eponymous social media aggregation tool, offered some evidence of that when it compiled a list of top 15 brands on Twitter. The result: Twitter itself topped the list.
The Next Web – The top 15 trending brands on Twitter according to HootSuite [Infographic]
However, HootSuite, the social media management dashboard, has shared its final top Twitter trends for 2011, following on from its previous part 1 Twitter trends.

This one focuses largely on brands and businesses, with a handful of obvious inclusions and a few surprises to boot – for example, MySpace was at number 7.
Media Bistro | All Twitter – The Top 15 Brands On Twitter In 2011 [INFOGRAPHIC]
There are some pretty obvious members on this tweet elite list, like Twitter itself taking top spot, Google in the number two position and Facebook rounding out the top three.

However, as with most of these year end lists, some of the top 15 businesses on Twitter in the past year are unexpected. MySpace is number seven on the list, for instance.
Techvibes – HootSuite Indexes What's Hot on Twitter: RIM Was the Top Canadian Brand in 2011 [INFOGRAPHIC]
Just barely squeaking it at number 15 on the Top Twitter Brands list was Waterloo's Research In Motion. The BlackBerry maker was the lone Canadian company on the list, but tech companies overall were popular: Google, Facebook, Apple, HP, NetFlix, PlayStation, and even MySpace made the list (is it sad that MySpace still manages to trump RIM by a wide margin?).
The Wall – The Top 15 Brands On Twitter In 2011 [infographic]
There are some obviously ones in this list, Google and Apple et cetera, and some strange ones here too. For instance MySpace is number seven on the list.

Maybe with Specific Media and Justin Timberlake buying MySpace for $35m in June, we will see a resurgence in the now music focused social network.
Brand Infection – Top 15 Brands On Twitter 2011
Interesting to note MySpace is still at #7 even though the network is pretty much dead (Nielsen ranks them at #5 of social networks & blogs, before Google+ and tumblr) , and, RIM even makes it into the top 15. The data in this series was collected by WhatTheTrend from over 500,000 trends which appeared on twitter.com
Young & Shand – This Week in Digital Marketing 9-13
Timmons&Company – The Twitter Champions of 2011 [Infographic]
SosMed – 2011′in Twitter'daki En Popüler Markaları [İNFOGRAFİK] (Turkish)
Twittermania – De 15 populairste merken op Twitter in 2011 (Dutch)
Diario Expansión – Hablar de Twitter (Spanish)
La Vanguardia – Las marcas más populares en Twitter en 2011 (Spanish)
Genbeta – Las marcas líderes en Twitter durante 2011, la infografía de la semana (Spanish)

Myspace Still in the Race
While the majority of the blogs expected to see web giants Twitter, Google, and Facebook topping the list, Myspace's inclusion at #7 came as a surprise to many. As it turns out, the social networking service still very much has legs. According to comScore stats and this article by The Next Web, "Myspace notches up more unique visitors each month than both Tumblr and Google+."
The Next Web – Myspace just won't die: comScore says it has more traffic than Tumblr & Google+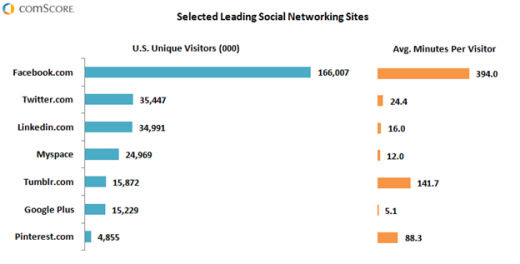 Get Hired with HootSuite
Finding a job in this economy can be an arduous and challenging task. Thankfully, with the emergence of new tools there are many ways to find opportunities.
In honor of our recent post, "HootSuite is Hiring Developers, Developers, Developers!," we've collected a few articles to help you find a job – maybe even a position at one of those top 15 trending brands.
Mark Ledden – Find a job using HootSuite
Shortly after HootSuite became a LinkedIn Certified Developer, self-professed social media fiend, Mark Ledden, put together a post on using the dashboard's new search function to scour LinkedIn Jobs.
Mark also wrote about his participation in the latest #HSUchat – Social Media Education For Your Career (Storify link). See what he had to say: What role does Social Media play in your job?
PlayThisDotOrg – Using HootSuite to Passively Seek Jobs
In this video tutorial created for the Brazen Careerist, Elliot S Volkman takes us through the process of setting up search streams and using hashtags to aid in your job hunt.
Nate Riggs – How To Combine LinkedIn and Hootsuite to Listen for Job Opportunities
HootSuite for Human Resources
On the opposite end, Rachel Lai recently published two articles outlining a method for tweeting out job posts via an RSS feed – a great social media automation tip for human resource managers.
Rachel Lai – Use HootSuite to Automatically Push Job Posts to Your Social Media Networks
…there's a way to automatically have your jobs postings pushed to your various social networks if your recruiting software can generate an RSS feed of the new jobs you've added. All you need to do is set up a HootSuite account and link your social networks to HootSuite. You can then enter the URL of the RSS feed generated by your recruiting software into HootSuite's RSS feed feature and any new job that's added to your database, will automatically be pushed to your accounts on the various social platforms. This one time set up also provides you with the ability to set an interval period for Hootsuite to check your feed for new posts and set the maximum number of posts you'd like to push out at one time.
MaxHire – The Counsel Network Combines the Power of HootSuite and MaxHire
The Counsel Network, Canada's oldest legal recruitment firm, recently teamed up with the folks from MaxHire, a recruitment software company, to find a way to incorporate job postings in their Twitter feed. The teams achieved this by using the same method of automatically pushing out an RSS feed through HootSuite
According to the Counsel Network Managing Director, Warren Smith, "We wanted to find new ways of communicating with our existing clients and candidates as well as developing a social media presence so potential clients and candidates can see what we're all about"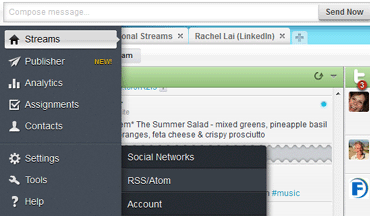 For more information on automating RSS feeds check out this HootTip: How to Set up Your RSS Feed in #HootSuite.
HootSuite's Holmes
HootSuite CEO, Ryan Holmes, closed out the January 11th edition of the Lang & O'Leary Exchange, the CBC's business news series. In the interview, Ryan goes over topics such as HootSuite's freemium monetization model, influencer identification, cutting through the noise of social media, and the growth of the dashboard's userbase – 3 million strong now!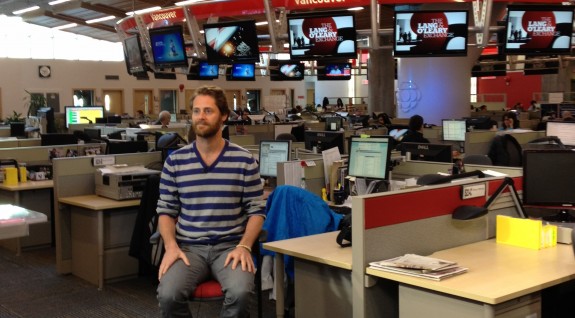 You can view the complete episode on the CBC website (Ryan's interview begins at 39:00): Lang & O'Leary Exchange – January 11/2012
Ryan was also featured recently alongside 12 other local leaders in BC Business Magazine. The article which shared Ryan's bucket list was also included in a mini-profile on Techvibes.
BC Business Magazine – 12 Local Leaders' Professional Bucket Lists (#5)
What is on your professional bucket list?


I want to build a billion-dollar company and take it to an IPO [/] exit, enable the financial independence of 50 people around me and build something disruptive, like how Netflix disrupted the traditional movie rental industry or how Apple rewrote music.
Techvibes – HootSuite's Ryan Holmes: 'I Want to Build a Billion-Dollar Company and Take it to an IPO/Exit'
 Notable among them was Ryan, who in the piece stands out as an entrepreneur whose passion burns quietly but hotly, whose determination is calm and collected yet fanatically zealous in the most subtle ways. His goals are the lofiest, yet he states them as though they are the most humble of all.
See You Next Time
That's it, that's all for now! Remember, you can stay up to date with the latest from HootSuite by following @HootWatch for media coverage and @HootSuite for the latest announcements about the dash.
Have a brilliant idea for the dashboard? Feature suggestion? Head to our Feedback Channel and share your thoughts. You can also vote up other people's ideas there as well.
Have you written an article about HootSuite that we should know about? Tweet @HootWatch to let us know!