Top 10 International Twitter Trends of the Week, Volume 40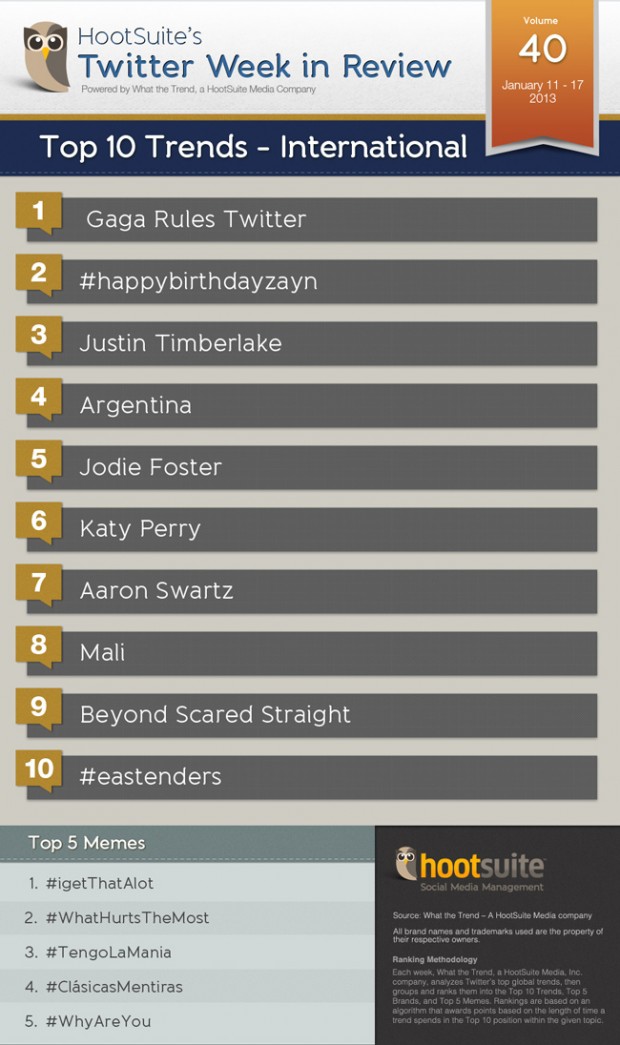 As thousands of trends, news and hashtags swirl around the Twittersphere, pop-stars took the torch this week for our top 10 Twitter charts. From Lady Gaga, One Direction and Justin Timberlake to Jodie Foster and Katy Perry, let's be TMZ for a day and look at why teenie-boppers are tweeting them to the top.
Ga Ga for Gaga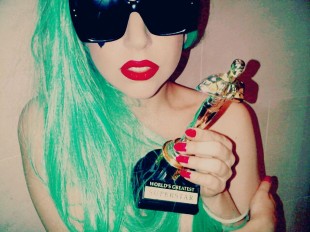 "When POP sucks the tits of ART," says @ladygaga's Twitter profile description. So what pop-loving teen wouldn't want to follow this badass babe? With over 33,000,000 Twitter followers, Lady Gaga's fans pushed her to top the International charts this week to acknowledge just how many followers she has stating: Gaga Rules Twitter. Perhaps it should be more like Tweens Rule Twitter. (image via fanpop.com) [clear]
#HappyBirthdaytoYou
Boy-band One Direction's main heartthrob, Zayn Malik, celebrated his 20th birthday on January 12th. His millions of fans wished him a Happy Birthday with the hashtag  #happybirthdayzayn. Hopefully his friends and family wished him a Happy Birthday the old fashioned way.
Bringing Sexy Back
After six years of musical hiatus, Justin Timberlake had a big week and people are tweeting about it. Timberlake unveiled a new single "Suit & Tie" featuring Jay-Z with a Golden Globes performance. He also launched the song through MySpace, a musical social network that also begun to fade off our radar, only to relaunch in a new format as a comeback-duo with Timberlake as a partner.
Check out the teaser for his new album:
Tech Tragedy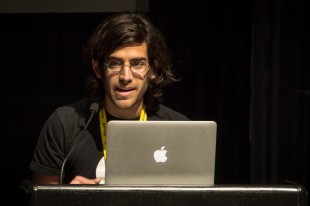 Co-founder of Reddit and co-author of RSS, Aaron Swartz, a digital pioneer and activist, sadly took his life on January 11th at the young age of 26. Reportedly lost in the shadow of his prosecution, Swartz was in court for illegally downloading JSTOR articles in order to "liberate" them for the people. Many attributed his suicide to the stress of the case and the possible 35 years of jail time and $1 million in fines.
The actions prompted one congresswoman to introduce a bill encouraging reform of the Computer Fraud and Abuse Act (CFAA) to make them less severe, dubbing the reforms Aaron's Law. (Image via peretzp)