Top 10 Twitter Trends of the Week by Ad Age and HootSuite (USA), Volume 36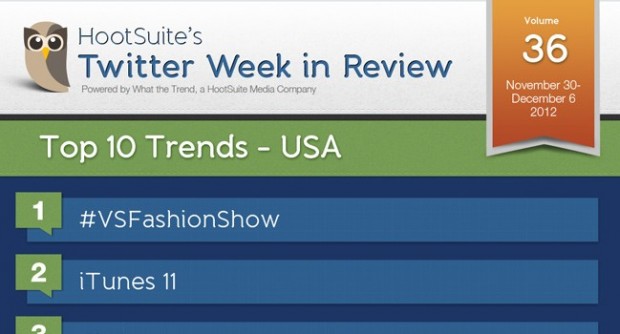 In this US edition of HootSuite's Twitter Week in Review there was certainly something for both girls and guys, with a mix of Angels, athletes and Anarchy.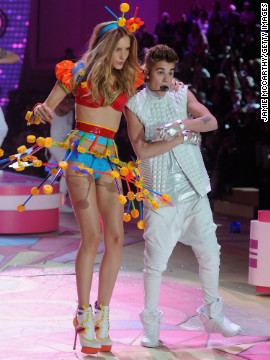 #VSFashion
Taking the top spot, the Victoria's Secret Fashion Show aired on December 4th. The Victoria's Secret Angels shared the stage with performances by Rihanna, Bruno Mars and Justin Bieber.
iTunes 11
A simpler, more streamlined iTunes launched on November 29th. The release of iTunes 11 was met by a torrent of Tweets – ranging from positive praise, criticism about the missing "Find Duplicates" features, and how-tos on downgrading back to iTunes 10.
Christmas
It's almost here :)
David Stern
Commissioner of the NBA, David Stern, made headlines this week for fining the San Antonio Spurs for sitting their four best players (even sending them home) during a game against the Miami Heat at the end of last week. The $250,000 fine was widely criticized.
Joe Johnson
Professional NBA basketball player, Joe Johnson is on fire, leading the Brooklyn Nets to their fifth straight win. A video clip of the shooting guard's crossover has also been making the rounds on sports blogs. Watch Joe make Paul Pierce look silly:
#SOA
Sons Of Anarchy, a popular FX original TV show about a biker gang, aired its season finale last week.
Curious to see what the other trends were about? Check out What The Trend for crowdsourced explanations and more Twitter trends.