Top 10 Twitter Trends of the Week by Ad Age and HootSuite (USA), Volume 44

Finding Nemo in a Snowstorm
Like a broken record, I've said this before: the East coast of North America has had its fair share of mother nature lately. From now on, whenever talking about Nemo, we'll have to clarify. Cartoon clown fish or massive snowstorm?
Top of USA's Twitter charts is Nemo, the snowstorm, which developed as two low pressure systems merged over the East Coast of the United-States this past week. Cities issued warnings encouraging people to stay inside and prepare for the worst. Boston's meteorologists predicted it would be one of the top 10 worst storms in a century. While the storm wasn't as significant as predicted, it caused major damage to the coast. Dropping heavy snow and wind, Nemo claimed the lives of 18 people and left thousands without power to dig their way out of the storm. As we've seen in past storms, people turned to Twitter for answers and support.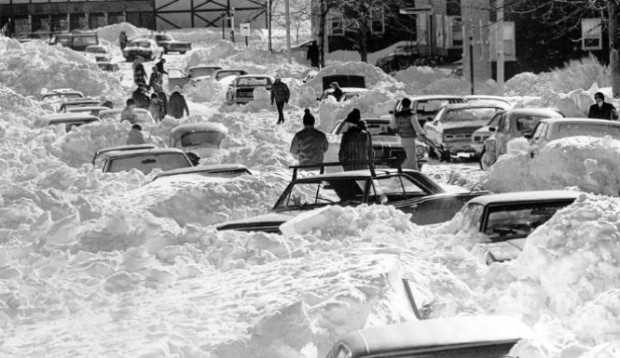 State of the Union
Is social media the catalyst politics needed to get youth involved?
"Fifty-one years ago, John F. Kennedy declared to this Chamber that 'the Constitution makes us not rivals for power but partners for progress…It is my task,'" quoted President Barack Obama on Tuesday, "to report the State of the Union – to improve it is the task of us all." Barack Obama delivered his annual State of the Union Address (#sotu), largely focusing on the economy, making proposals for investments in schools and infrastructure, as well as a sharp increase in minimum wage. He spoke of the Afghanistan war, immigration reform and called on Congress to vote on a number of gun control proposals. Twitter exploded with discussions across the US on the political subject, using several hashtags including #sotu.
#Predictable
#Grammys. Not only did the Grammy winners receive a significant YouTube and iTunes boost, the event itself and celebrities involved blew up in tweets across the States. This year's pop music's elite gathered at the Staples Center (sounds classy) in LA on Sunday for the 55th annual Grammy Awards. Hosted by actor and rapper LL Cool J, the event featured performances by big-timers Justin Timberlake, Jack White, Carrie Underwood, Sting, Rihanna, Elton John and Taylor Swift. But, the newbie underdogs took home a majority of the awards. Mumford and Sons won the album of the year award, while Fun, Frank Ocean and Gotye were among the other winners on the night.
And the song of the year is… We are Young, by Fun.
#nyfw
Come rain or shine, or snow storm, have no fear there's an outfit for that. Capitalizing on the sudden snowy backdrop, fashionistas brought out their best furs, heels and leathers for New York Fashion Week aka #nyfw. Held from February 7th to the 14th, nyfw is a major international event for fashion designers, brands, bloggers, photographers and everyone else associated.
Religious Twittersphere
#Lent, Happy Fat Tuesday and #ashwednesday are Easter-related trending hashtags across USA.
To briefly summarize, first comes Fat Tuesday, also known as Shrove Tuesday (in Christianity) and Mardi Gras (from the French), which is celebrated on a Tuesday 40 days before Easter (the Tuesday before Ash Wednesday). Fat Tuesday is literally just that. It's the last supper so-to-speak, of eating rich fatty foods before the ritual fasting of Lent, which begins on Ash Wednesday.
Ash Wednesday is the first day of Lent in the Western Christian calendar. According to the gospels of Matthew, Mark and Luke, Jesus spent 40 days fasting in the desert, where he endured temptation by Satan. Ash Wednesday marks the beginning of this 40-day liturgical period of prayer and fasting. Sundays are not included in the fasting period and are instead "feast" days during Lent. TGIS.
First Pope to Resign since 1415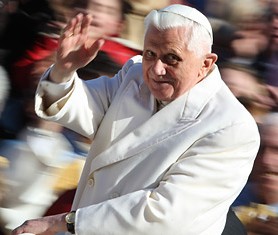 And last, but very not least is #Pope. On February 11th, Pope Benedict announced that he is resigning the papacy on February 28th 2013, as a result of his health and age. This act makes him the first pope to resign since Gregory XII in 1415.
Normally, a pope stays in office until his death. But, Benedict will also be the first Pope to have resigned without external pressure since Pope Celestine V in 1294. In a statement, Benedict cited his deteriorating strength, the physical and mental demands of the papacy and gave a brief statement announcing his resignation. He also declared that he would continue to serve the church "through a life dedicated to prayer."
See you next week for another look at Twitter trends. Don't forget to check out this weeks' International Trends of the Week to find out what made our global charts.