Top 10 Twitter Trends of the Week by Ad Age and HootSuite (USA), Volume 46

Want to know what America talked about this week? We have the inside scoop here with USA's Twitter Trends of the Week. Find out what tended to trend across the States and start tapping into your social media – the Twitter way.
Hollywood's Creme de la Cremes
When a hashtag tops both the International and USA charts, there's a good reason. #Oscars2013 is reason enough for Twitter fans. This super star event brings every big name in Hollywood together on one red carpet and in one room. Rumors, tweets, news, comments and jokes fly around like crazy. The 2013 Academy Awards were held on Sunday night and generated a reported 8.9 million tweets during the event, averaging out to over 80,000 tweets per minute (tpm = social speed). Everything from the red carpet best dressed and major faux-pas, to Seth MacFarlane's questionable hosting job, the night's big winners, losers and trip ups were rampantly discussed on Twitter.
Big wins? Ben Affleck surfaced from the mediocre to accept best picture award for the film Argo. Daniel Day-Lewis swooped at best actor for his powerful performance in Lincoln and Jennifer Lawrence won best actress for her rebellious role in Silver Linings Playbook. Meanwhile, Christoph Waltz kept the audience on the edge of their seat (as always) as best supporting actor in the southern western, Django Unchained. And last but very much not least, Anne Hathaway for her breakaway supporting role as Les Misérables' prostitute – and perhaps for her breakaway nipples… #LesNipplerables. Poor girl didn't realize what she was wearing until now.
Good Swimmer? This Might be for You.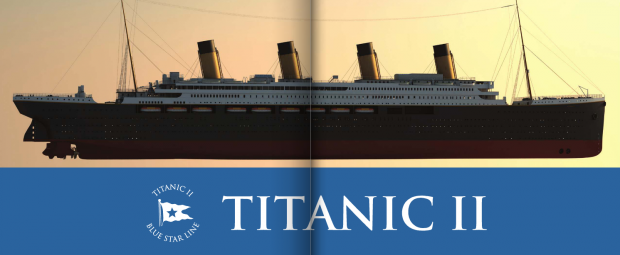 Leonardo DiCaprio, are you free in 2017 to shoot Titanic II? Great. Believe it or not, Titanic II is in fact a planned ocean liner, to be built as an exact replica of the Olympic-class RMS Titanic. Apparently it's still unsinkable – even though it's an exact replica. Smells fishy. Perhaps for thrill seekers wishing to tempt fate and push superstition to the max, the project was announced a year ago by the Australian billionaire and mining tycoon, Clive Palmer. Why trend now? This week Palmer released the ship's plans and announced that it's a go.
The Titanic II will be the flagship of Palmer's cruise company Blue Star Line. The intended launch date is set in 2016 and the ship will set sail on the exact course from Southampton to New York that same year. Maybe they'll make a memorial "pit-stop" in the North Atlantic Ocean to drop off Rose's necklace. Obviously, this interesting and controversial news has people buzzing. Would you book a ticket on Titanic II? Maybe if Leo was onboard.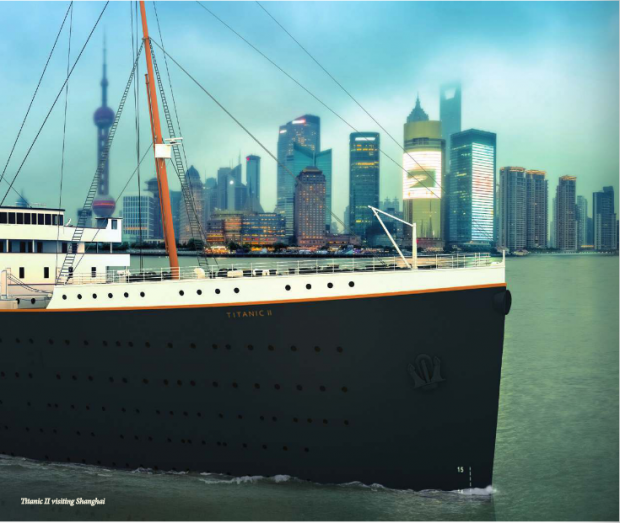 Google Glasses
Last week Google unveiled its first demo video of its much anticipated Google Glass eyewear, nicknamed the future of "wearable technology." Not surprisingly, this jump in technology and eyewear has people talking for two weeks now. In case you've been out of touch from the news lately, check out this video of Google co-Founder Sergey Brin's wife wearing Glass to the Oscars:
This sleek technology does wonders with one quick voice command – "OK Glass…" and you have the world at your fingertips. Create a video, text or call someone, take a photo and share it with your social networks or across Skype chats with your friends abroad. One problem. Do you have wifi? Unfortunately, this state of the art technology is rendered almost useless without wifi. According to an article, "getting decent battery life out of a cell-connected Google Glass would probably require that it become Google Safety Goggles, with a battery pack attached to the strap running around the back of the wearer's head." That's one minor glitch they'll have to sort out before Google Goggles goes viral.
There's a New Jenny on the Block
JLo, my new nickname for America's current sweetheart Jennifer Lawrence, won best actress for year's Oscars for her role as recovering sex addict in the film Silver Linings Playbook. Naturally, whomever wins best actress is automatically a big deal. But let's not forget that her  humble and funny demeanor helps woo fans. Add a little trip up stairs at the Oscars, a comical backstage interview and a funny encounter between her and Jack Nicholson and you've got yourself a US trend.
Let's watch JLo's encounter with Jack Nicholson again, just because it's the weekend:
What's with Waffle House?!
Okay. We've ignored this trend for far too long. What's with the Waffle House in America? This mystery trend may just remain that way unless you have the inside scoop. For now, America just loves good old fashioned waffles and Canadian maple syrup. Either that, or Waffle House has a marketing team of Twitter monkeys that specialize in underground conspiracies.
Let the Gaming Begin
Gamers rejoice! It's official – the Playstation 4 (#ps4) is Sony's successor to the PlayStation 3 video game console, and is expected to launch in late 2013 – just in time for the shopping season. While they still haven't unveiled the design of the console or really much else yet, Sony did reveal the prototype controller, The DualShock 4. Ps4 is essentially more powerful, easy to develop for and has cloud integration for streaming and sharing of games and videos. According to Polygon, "Sony's demonstration video explained, "simple" means "elegant," and with elegant hardware you can achieve "astonishing complexity." Whatever that means." This goes over my head too.
The people over at PlayStation 4 see this as a promise for the future. What do you think?
Thanks for listening! Check out International Trends of the Week to see what the world is tweeting about.