Top 10 Twitter Trends of the Week by Ad Age and HootSuite (USA), Volume 48

This week's theme is standing up for your rights and what you believe in. From #StandwithRand and International Women's Day to the recently elected Pope Francis – find out how these US trends represent something bigger than social media and tweets.
Stand Up for your Rights
#StandwithRand is trending for the second week in a row, this time at the top our USA Twitter charts. Why? Because earlier this month Senator Rand Paul, a tea party senator from Kentucky, used an old-style filibuster lasting nearly 13 hours in an attempt to block Senate's confirmation of John Brennan's nomination to be CIA director. Paul, a tea party favorite and a now notorious Republican critic of President Barack Obama's unmanned drone policy, demanded the president or Attorney General Eric Holder issue a statement assuring that the aircraft would not be used in the US to kill terrorism suspects who are American citizens.
Although some believe his filibuster may have been the wrong time, many can agree the Paul stood up for what he believes the country should stand for. Although CIA director John Brennan was confirmed, Paul's filibuster is considered a success. First, he got the Obama administration to admit that the President doesn't have the power to kill American terrorism suspects on American soil without proper trial – was that so hard Attorney General Eric Holder? And second, Rand Paul gave us a lesson on courageous leadership. Standing up against the President and up for your country takes courage and significant risk. The internationally and US trending hashtag, #StandWithRand shows that the world is offering their support and applause. Many believe that his willingness to stand for what he believes in sheds light on what democracy can be, perhaps in the future.
Welcome to Lob City
NBA basketball game last Sunday evening between Detroit Pistons and Los Angeles Clippers had sports fans across the States buzzing.  The Clippers — known to fans as "Lob City" for their propensity for high-flying alley-oops — ran a fantastic lob play for center DeAndre Jordan, who came plowing down the lane with all of his 6-feet-11 inches and 265 pounds. The lob went up. Jordan went up. Detroit Pistons' Brandon Knight, who stands 6-foot-3 and weighs 189 pounds, went up. Can you guess the outcome?
The two collided in mid air and Knight went down like a bag of bricks. After DeAndre's slam dunk, the ball bounced off Knight's head as he lay flattened on the court. This play went viral as people joked that Knight's fall was embarrassing, or that he died by slam dunk. Google searches and videos of "Brandon Knight dead" skyrocketed over the next 24hrs. Absent in Twitter for nearly a month, Knight himself took to Twitter and joked about it saying:
It wasn't in the scouting reports that the clippers threw lobs lol

— Brandon E Knight (@BrandonKnight07) March 11, 2013
South By…
South by Southwest (#SXSW) kicked off this past week with its interactive festival, and you know what that means… All of the passionate techies and social media gurus were tweeting, instagramming and blogging like crazy, which helped push this trend to the top of our charts. Not to mention that HootSuite's very own Owly and #HootBus made quite the appearance. Parallel to SXSW's interactive portion is a set of film and music festivals and conferences that take place every spring in Austin, Texas, United States. Having brand new bands mixing with established rock stars couldn't hurt the trend either… Begun in 1987, SX has grown in size and influence each year – as demonstrated by this trend.
Celebrating Women Around the Globe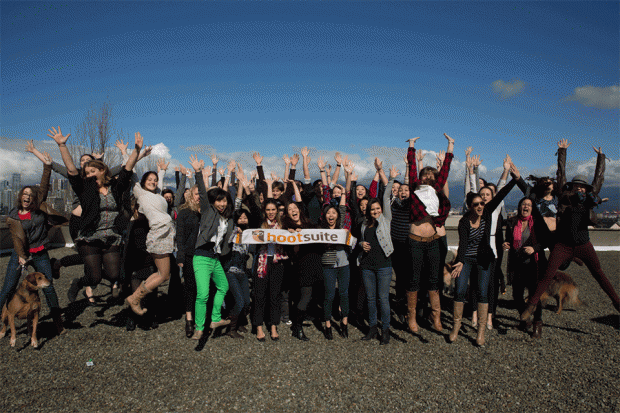 Happy Belated International Women's Day ladies. Originally called International Working Women's Day, since 1909 IWD has celebrated women in various ways on March 8 annually. Celebrations range annually from general celebrations of respect, appreciation and love towards women to more formal celebrations for women's economic, political and social achievements. People were tweeting to wish all the women in their lives and across the globe a happy IWD.
The 266th Pope is Elected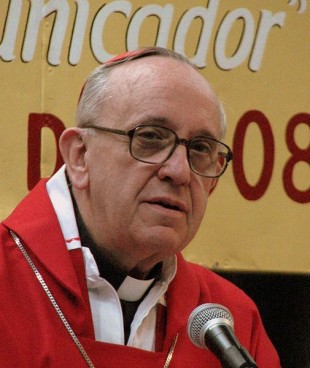 On March 13 the 266th and current pope of the Catholic Church was elected. It's no wonder why several hashtags, including Pope, #conclave, Pope Francis, were trending across the States this past week. Born as Jorge Mario Bergoglio, known previously in Latin America as the Archbishop of Buenos Aires, and now known to more than a billion Roman Catholics worldwide as Pope Francis.
Born in Buenos Aires, Argentina, Bergoglio was ordained as a priest in 1969. In 1998 he became the Archbishop of Buenos Aires, and in 2001 a cardinal. And following the widely publicized resignation of his predecessor, Pope Benedict XVI, Bergoglio was elected as the new pope. Interestingly, for Argentina's poorest citizens, the now Pope Francis is proudly known as one of their own, a true "slum pope." Throughout his entire career, even as Archbishop, Bergoglio rode to work with the people – on the bus. He wore modest clothing (unlike the lavish styles of Pope Benedict) and even now, everything about Francis has been simple but highly symbolic gestures, such as paying his own hotel bill. People are suggesting that they see a bit of Pope John Paul's humility and simple ways in Francis and are hopeful as to what that could mean for developing countries.
Francis chose his papal name in honour of Saint Francis of Assisi. Founder the Franciscan Order of Friars in 1209, Saint Francis of Assisi was known for renouncing wealth and living in poverty, something that Bergoglio's closely follows, and was seen as a champion of the poor. Pope Francis is also the first Jesuit pope, the first pope from the Americas and the first pope from outside Europe since Pope Gregory III in the 8th century.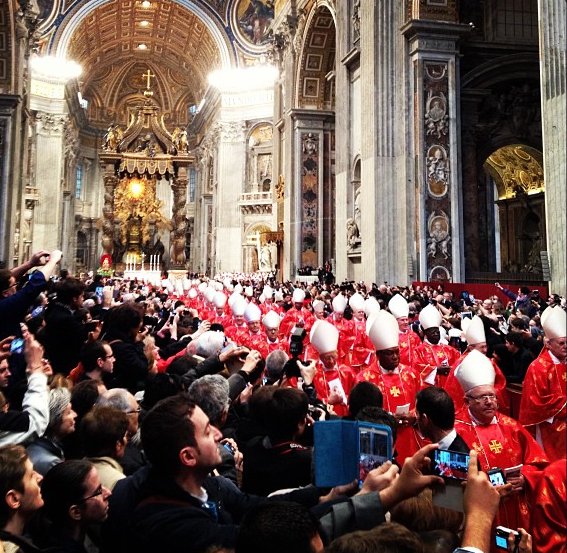 In the Vatican City on March 13th, thousands of people documented the papal conclave on social media and were ecstatic when the white smoke, showing the world that a pope had been elected, rose from the Vatican's chimney.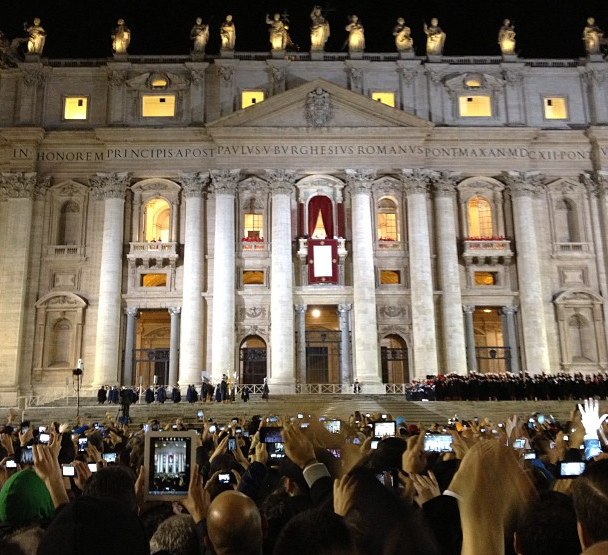 All Hamsters Go to Heaven
Yes, it's true. The most famous hamster in the Twittersphere has died. And with that title comes one final trend. #RIPpac. Justin Bieber's hamster – that was actually given away to a mega-fan who now considers herself practically married to Beibs – named Pac died. While bumbling Bieber fans gushed over the news and offered their condolences, countless Twitterers expressed their anger at how much attention this topic was getting over more worthy news items. As our twitter vets should all know by now, if you don't want a #hashtag to go viral, don't tweet about it.
See you next week Twitterers. Check out what's trending across the globe in our International Trends of the Week.