Top 10 USA Twitter Trends of the Week, Vol 75 by HootSuite and Ad Age
With hundreds of millions of daily tweets and search inquiries in the United States alone, Twitter is rich with conversations and news updates. Our USA Twitter Trends of the Week capture the top 10 discussions and break them down trend by trend.
It's been an eventful week for popular culture in America: actors were shooed offstage at the never ending Emmys, Rolling Stone magazine came out with an intimate Miley Cyrus interview, and a tech giant lost the battle to Apple and Samsung.
#1: The Emmys
Game of Thrones, MadMen, Breaking Bad, House of Cards, Homeland… this year has been anything but lacking in captivating primetime TV shows. Unfortunately, put them all together to celebrate their performances at the Emmys, and audiences were left with what has been dubbed a snoozefest. Needless to say, despite a few slightly inspirational or comedic moments, like Tina Fey's wardrobe malfunction, the Emmys dragged on for what seemed like an eternity. Twitterers still managed to find things to tweet about, like the worst (and best, but mostly worst) dressed and the big winners.
Here's one of the comedic moments from the 2013 Emmy Awards: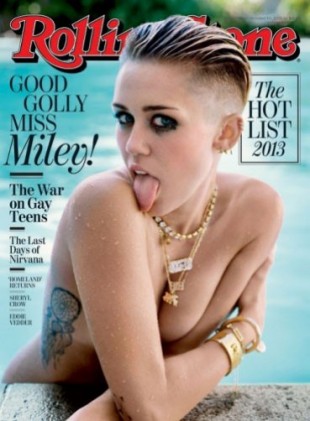 #2: Miley Cyrus
People just can't stop talking about Miley Cyrus, and I can't blame them. "It's an interesting time to be Miley Cyrus," said Rolling Stone magazine this week in her cover interview – especially after her sledge-hammer licking music video recently hit YouTube. Cyrus gave them an intimate interview from a tattoo parlour where she talks about the VMAs, her famous friends like Pharrell and Kanye, nudism, Breaking Bad and getting inked. But most of all, the interview shed light on Cyrus' life and rationale behind her new celebrity persona. While some people took this interview as a moment of clarity, some Twitterers still bash her for twerking and wagging her tongue. #Haters
#3: NFL
With week 3 behind us we still have all kinds of NFL related topics trending across the Twittersphere – from players like Peyton Manning to Wes Welker, to DUIs, highlights and injuries (even the worst NFL haircut was discussed). At this rate, there won't be a week without football trending in America until March.
#4: BlackBerry
Remember Nortel? Well, that's what it looks like to watch a multibillion dollar Canadian tech enterprise collapse. As for BlackBerry, with only 3% of the global smartphone market, they just can't compete with Apple iPhone and Samsung Galaxy giants. Last week they announced that they would be laying off 40% of their workforce and posting nearly $1 billion in losses in one quarter, with revenues plunging 49%. On Monday, BlackBerry announced that it has agreed to be acquired by Fairfax Financial Holdings Limited for a mere $4.7 billion. This bargain price shows the public just how big of a hit they took in a last ditch effort to keep the company afloat.
What's next for Canadian telecommunications giant, BlackBerry?
#5: Breaking Bad
After bagging Best Drama Award at the Emmy's last week and landing on the cover of The New Yorker Magazine, AMC drama TV series Breaking Bad is making power moves in the media. And with the series finale this weekend, Twitterers are buzzing as the discuss the fate of teacher-turned-drug-lord and the havoc around him.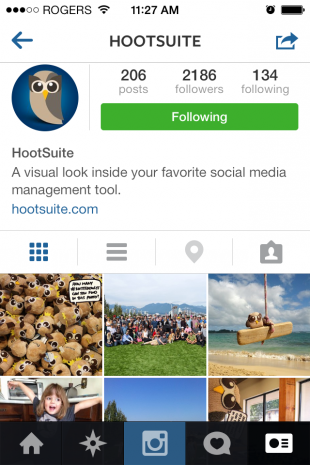 #6: iOS 7
After Apple released their latest operating system, iOS 7, other tech giants announced their iOS 7 mobile updates. For example, Instagram had a mild update that tweaked a few features, including higher resolution images and bigger images. HootSuite Mobile App also had redesign overhaul *wink wink*. Since iOS 7 has been out for over a week now, people are sharing tricks and tips, as well as their top list of problems with the new operating system.
#7: #Westgate
In the heart of Kenya's capital city of Nairobi, a terrorist attack and hostage situation occurred in the popular Westgate Mall last weekend. Somalia's Muslim extremist group known as Al-Shabaab took responsibility for the attack that targeted non-muslims. The siege on the mall included the terrorists holding some 100 hostages and leaving a death toll of 72 and counting, with several dozen people still missing.
This is the second time that the Kenyan capital has been targeted for terrorism since the US Embassy was bombed in 1998. Nairobi has since started a slow and long mend, with 3 days of mourning officially announced by Kenya's President Uhuru Kenyatta.
#8: Ted Cruz
In a verbal "beating" of Obama's healthcare, Texas Republican Ted Cruz held a 21hr talkathon this past Wednesday that had him trending across America.
#9: America's Cup
Fans across Twitter went wild this week when ORACLE Team USA won the 34th America's Cup on Wednesday. Team USA beat out Emirates Team New Zealand in what is being called "the greatest comeback in 162 years of competition." Trailing 8-1 a week ago, Oracle sailed away from Emirates Team New Zealand by 44 seconds on Wednesday to retain the Auld Mug, the oldest trophy in international sports, in a winner-take-all finale on San Francisco Bay. The American-backed team won eight consecutive races to win 9-8 in the first-to-nine series.