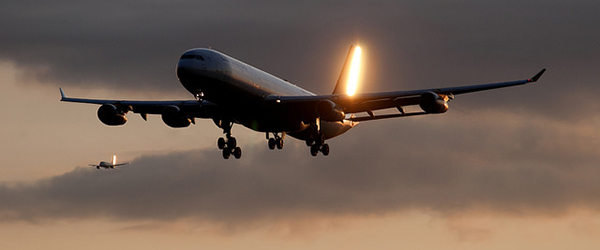 10 Ways Twitter Can Make Your Next Business Trip Easier
As a startup CEO, I often have to fly out on business last minute. Whether it's a meeting with a potential client, a presentation, or a conference, there is always a lot of preparation that goes into travelling for work. I am often researching, coordinating, and ensuring everyone staying at the office is set up, right until I head to the airport.
In a recent post I shared my top apps for startup CEOs, but in this post, I want to focus on just one indispensable tool for staying productive when I travel. My biggest secret for a successful business trip? Twitter! There is a surprising amount you can do with this social network that will eliminate the logistical headache that can sometimes be involved with travel, and help you come home with an expanded network and solid leads.
Here are my ten tips on how Twitter can make your next business trip a breeze:
1. Get resolutions quicker
Flight delays, lost luggage, and last-minute gate changes are just a few of the travelling hassles that can put a serious damper on any business trip. Dealing with customer service desks or airport staff can often be time consuming and inconvenient. Any major airline will have a Twitter account you can reach out to and a team that is monitoring and responding to these Tweets 24 hours a day. Shoot over a Tweet for a faster answer.
2. Crowdsource
When I travel for business, unexpected questions always seem to pop up. If I am looking for ideas on where to take a prospect for dinner in a different city, or am in need of an emergency dry cleaner, I can send out a quick Tweet and get personalized answers from my followers.Think of Twitter as Google—with better answers.
3. Check wait times
Whether I am in a rush to catch a flight or am exhausted and just want to get home after a long trip, line are always a stressor. You can check wait times for border crossings, security screening and customs via Twitter. This takes seconds and can help you time your trip so there are no hiccups.
4. Make reservations
It sounds crazy, but you can skip the phone call and send a quick Tweet to book just about anything. Install the Twitter app on your phone, and you can book in to your favourite restaurant or schedule a car pickup in no time at all.
5. Be in the know
Twitter allows me to quickly scan and feel informed on what is happening in the world. Be sure to follow major publications and influencers in your field so you stay up-to-date with current events in your industry. This will give you peace of mind when heading into conferences or meetings with your peers. You can also look to Twitter to read up on a potential client or partner. Before you even get to the meeting, you will know what their interests are, who they follow and what they might be looking for.
6. Build lists
When I am heading to a conference or an event where there will be networking opportunities, I want to feel prepped for these conversations. Through Twitter, I can build lists of influencers or potential clients and keep an eye on what they are up to. Keep in mind, you have to create a private list, otherwise the individual or brand will receive a notification that you have added them to a list. You can also build lists through Hootsuite. Multiple lists can be stored in the Hootsuite dashboard, and I can scroll through quickly to get an idea of what these influencers are talking about.
7. Engage with a prospect prior to meeting
Say you are travelling to meet a brand who is interested in backing your project, or a partner who may want to buy your tool. Following them on Twitter and engaging before meeting may be a good way to break the ice. It could be as simple as a favourite or a retweet, or you could be bold and share your thoughts on a Tweet they've sent out. Either way, engaging on Twitter shows your dedication to learning more about this potential client and could help pave the way for a successful working relationship.
8. Stay social
Remaining consistently active on social media, especially as the CEO of a startup, is hugely important. Using Hootsuite, I can schedule multiple Tweets ahead of time, so I don't have to worry about monitoring my accounts when I am on the fly. This allows me to maintain ongoing visibility in the social media world, schedule pressing announcements and manage campaigns.
9. Find deals on flights and hotels
At my company, Trippeo, we're working to remove the stress that comes from travel expenses, so the financial side of a business trip is a big focus for me. I use Twitter to help make sure I find the best deals when booking flights and accommodations. Some accounts I look to for great prices are @Expedia, @TheFlightDeal, & @MileageRunDeals. You don't want to cost your company more than is necessary.
10. Follow up and connect with clients
Gone are the days when a simple thank-you call or email was enough. Now, many companies regard a social media connection as a sign of commitment and interest. If a meeting went well and I am excited to work with a potential partner, I will follow them on Twitter and engage when appropriate. This is truly crucial, especially if you are working in tech, marketing or social media.
I hope these tips come in handy and make your next work trip #soeasy. Feel free to share any additional tips in the comments, or tweet me @pallian.