More Webinars in More Timezones ~ Two from London and Many More to Come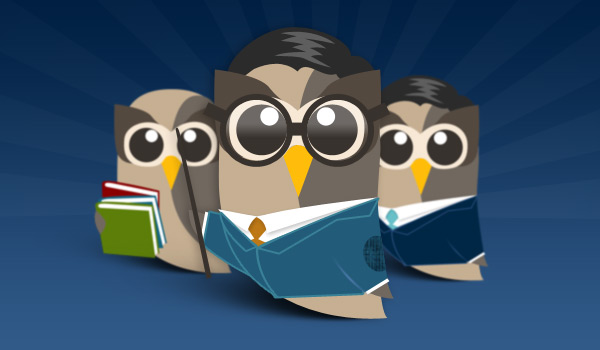 HootSuite's newest Social Media Coaches have joined our London nest, allowing us to engage with and support our users in Europe and the Middle East like never before. Now, our Social Media Coaches are even more equipped to help our EMEA user-base maximize their understanding of the HootSuite dashboard and social media. To kick things off, we have prepared two new webinars (in English)–especially tailored for our EMEA audience–about Team Collaboration and Tracking and Measuring with Analytics. Keep an eye out for our French and German webinars coming soon.
Introducing London's Social Media Coach Manager
Meet Ronan Archibald
Originally from Ireland, Ronan has recently become a Londoner. Working in social media for 5 years, he finds it hard not to take his work home with him. On his own time, Ronan shares his love of Gymnastics with over 100,000 sport fans on Facebook, Twitter, Google+, Instagram and YouTube.
As a HootSuite dashboard expert, Ronan's favorite feature is the ability to filter customer conversations by Klout score. By identifying influential customers, you can make sure they have an excellent social experience with your brand that they will then share with their followers. Ronan's social media mantra is "Be Authentic." Whether you're a small or large business, the principle of social media remains the same: your customers are there, this is your chance to tell the authentic story of your brand.
Social Media Coach Webinar: Team Collaboration
Learn how to turn your HootSuite dashboard into the ultimate team collaboration tool. In this webinar, our Social Media Coach will show you how your team can work together, collaborate on ideas and delegate tasks all within the HootSuite dashboard.
Join us on Thursday, January 16 at 10 a.m. GMT and learn how to:
Collaborate with your team through in-dash messaging, assignments, and team report-building.

Set-up your social networks, teams and team members within HootSuite.
Manage your team member permissions, controlling what they can and can't do within the dashboard.
Social Media Coach Webinar: Track and Measure with Analytics
HootSuite Analytics make it easy to see and understand how social media is benefiting your business. In our Analytics webinar, we will demonstrate how you can monitor and measure your Likes, followers, campaigns, and page activities with custom Analytics reports.
Join us on Thursday, January 23 at 10 a.m. GMT and learn all about:
Tracking and measuring clicks with HootSuite's URL shortener

How to use Custom Reporting to narrow in on the information that is most relevant to you and your business.

How to use apps to find content that matters to you and your business.

Our variety of Analytics templates and how to choose the best ones for you.
Discover more about our Social Media Coaches and their lessons about social media and HootSuite on our HootSource blog. For even more webinars, take a look at our webinars page.