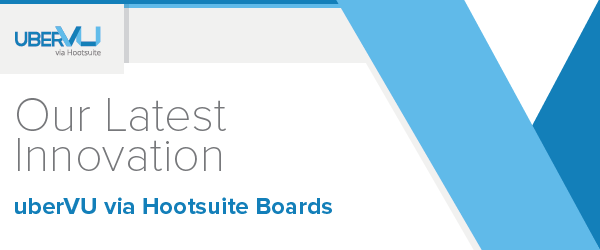 Get Competitive with Boards: A New uberVU via Hootsuite Guide
Boards, uberVU via Hootsuite's latest product innovation, are highly customized, interactive dashboards that our users can personalize to fit a specific task, job function or use case. We're very excited about this new feature and can't wait for you to start personalizing how you view and take action on your social data! That's why we've created a few guides to get you started with Boards.
Boards are perfect for competitive intelligence as they enable you to monitor vital metrics and conversations happening around your industry, all from one place. This guide will detail how to set up your new Board, ensuring you add the right widgets to gain insight into your positioning against top players in the industry.
To learn more about how your company can incorporate social data from Boards across your entire organization, watch "Introducing Boards to the Enterprise," a webinar where we shared an in-depth, live look at at this new feature.