HootSuite International Pro Webinar: United Kingdom
The countdown is on for the 2012 London Olympic Games, running from July 27 to August 12, 2012. Visitors from all over the world will be landing and looking for entertainment, accommodations and places to shop in the UK. If you're a business owner, hotelier, or restaurateur who needs to stand out, HootSuite Pro is here to help.
Whether it's the Olympics, a music festival or the carnival passing through town, learn how to market your business with HootSuite's Social Media Coach.
Reserve your seat for the HootSuite International Pro Webinar (UK Edition) to learn how social media can benefit your business!

"Inspire a Generation"
If you're not in London or if you're in a part of the UK nowhere near the Olympic Games, the Torch Relay has been slowly making its way through the UK, passing the live music fest in Dyce, Aberdeen, moving to Grampian then Baxter Park in Dundee and recently, helping light up the sunrise at the Calanais Standing Stones.
For businesses and restaurants along the Torch Relay route, you may have noticed that the streets are bursting full of potential customers. How will you connect with them? You can't exactly perch on your doorstep and call them into your shop. Not every neighborhood is Brick Lane.
Use social media. Post special Olympic deals on your Facebook page. Tweet discounted menu items. Offer coupons on your blog. Schedule social media messages from an unlimited number of social profiles so you're free to greet customers in person.
Go Pro with HootSuite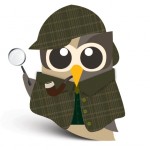 Manage your social media to gain new business, maintain current customer relationships and promote your brand on a world stage. HootSuite Pro can help you implement a sophisticated multi-pronged social media strategy with little effort but maximum efficiency. Help the 2012 London Olympic Games help your business using HootSuite Pro!
HootSuite Pro is chock full of features to help make this happen. We'll explore and explain these features in depth during our HootSuite International Pro Webinar (UK Edition). Sign up today!