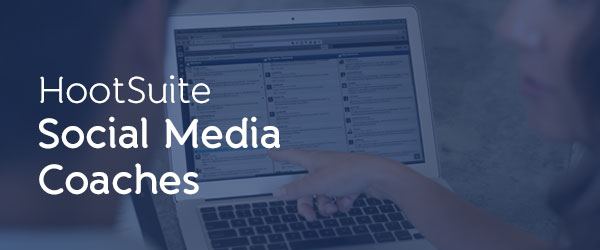 Una guía de los formadores en redes sociales de Hootsuite
¿Quieres utilizar Hootsuite para tu empresa?
Ya seas una pequeña o gran empresa, Hootsuite Pro te proporciona todo lo que necesitas para sacar el máximo partido de Twitter.
Desde conocer prácticas recomendables de Twitter hasta configurar tu Panel de control y listas de Twitter, aprender a programar mensajes, a convertir seguidores en consumidores…etc; todo esto puedes hacerlo desde el Panel de control de Hootsuite.
Para ayudarte a comprender la integración de Twitter con Hootsuite, nuestro equipo de formadores en redes sociales ha creado una Guía de Twitter para empresas.
Si quieres más información, descarga nuestra Guía de Twitter para empresas realizada por nuestros formadores en redes sociales:
En esta guía nos centraremos en:
Twitter for Business best practices
Prácticas recomendables de Twitter para empresas.
Setting Up Your HootSuite Dashboard
Cómo configurar tu Panel de control de HootSuite.
Using Twitter Lists to your advantage
Cómo sacar partido de las listas de Twitter.
Publishing and Scheduling
Cómo publicar y programar mensajes.
Measuring your Twitter Success
Cómo medir tu éxito en Twitter.
Además de las guías realizadas por nuestros formadores en redes sociales, ofrecemos webinars para que tengas más información sobre el Panel de control de HootSuite. Regístrate ahora y saca el máximo partido de tu Panel de control: