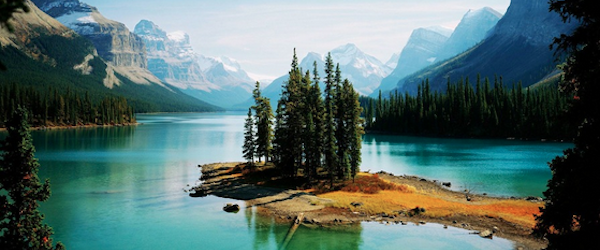 Jasper, Canada is a very special place. People travel far and wide to breathe in the fresh Rocky Mountain air that rolls in off the towering snow-capped peaks, or to get a glimpse of pristine, glacier-fed lakes against an evergreen backdrop. Its beauty is so breathtaking that every visitor has an image, experience, or story to share.
What Value Does a Branded Hashtag Bring to my Business?
To capture those moments and share them with a global audience, Tourism Jasper encourages visitors to use their branded hashtag, #MyJasper. Hootsuite's listening and engagement capabilities allow Tourism Jasper to source any content, including Instagram images, that even so much as mention a mountain range, lake, or community nearby. Jumping into every mention, they encourage visitors to tag images and social messages of their trip with #MyJasper.
To date, Tourism Jasper has collected 12,000 inspirational, customer-generated stories by monitoring and encouraging #MyJasper use through Hootsuite. Since using social media and tying these experiences back to the tourism body, Tourism Jasper has seen 185% increase in website referrals and 211% increase in shareholder referrals.
They now have an collection of inspirational stories from around the world to use as content marketing. "A woman tweeted #MyJasper, asking if we could send her a picture of a local mountain," shares Kyle Harms, Digital Marketing Specialist at Tourism Jasper. "After we responded with an image, soon after the woman tweeted back a photo of her son's nursery where she'd painted the mountain, to remind her of the place that is near to her heart and share it with her son. Now an advocate for life, she plans to visit with her son one day to show him the mountain in real life."

Read more in Promoting Tourism through Social: A Tourism Jasper Case Study: