6 Ways Web Forms Connect Traditional Business Processes to Social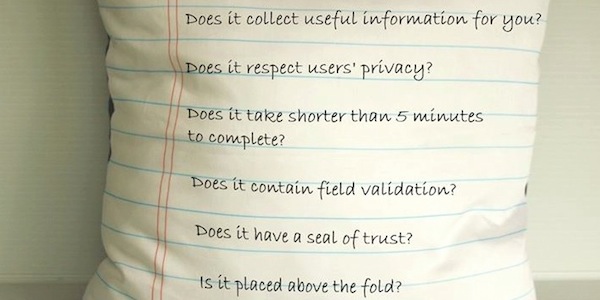 The following is the second part of a 3-part mini series on web forms by Laura Moisei, a Brand Manager for 123ContactForm. In this post, Laura looks at the 6 ways that web forms connect traditional business processes to social. Read "Part 1: 5 Key Benefits of Using Web Forms on Social Media."
The rule of thumb for all businesses is "be where your customers are." One billion people know how to use Facebook, 500 million are active on Twitter, and your clients are surely among them. In the social media landscape, forms are wonderful feedback mechanisms as well as engagement tools, catalyzing a wide variety of business tasks for you and encouraging shareability. Let's take a closer look at the main tasks that forms aid.
Task #1: Empowering Customer Communication
Forms, particularly feedback forms, encourage a healthy conversation between your company's representatives and customers, one that goes beyond simply "liking" content and forgetting about it the next minute. Asking for people's input shows that you are there and you value peoples' opinions, a key factor that will consolidate trust in your brand on the long run.
Task #2: Employee Recruitment
Why go through the tedious process of locating a job posting on a third party website when you can just fill in a form while browsing Facebook and send in your resume on the run? A well-designed job application form can help save potential applicants a great deal of time when spread across your social profiles. In doing so, it can have a big impact on your recruiting efforts.
Task #3: Event Registration
Whether you're organizing a business meeting, a workshop or an open house, the success of your event largely depends on the quality of your registration tool. Offer potential attendees a handy registration form designed to align with your brand image and you'll make a good impression right from the start. If you charge a fee for registering, it's a good idea to enable the form to accept payments through your gateway of choice and afterwards send a confirmation note to the registrants. Having all the processes in one place (namely your form on social media) reduces friction and maximizes participation.
Task #4: Lead Generation
Forms are a lead acquisition channel reputed to have one of the lowest bounce rates. They enable you to qualify a lead by requesting all the necessary information for your sales process. Since at least 55% of businesses have closed deals from social media leads, there's clearly a pool of opportunity on social media that can be tapped using forms. People love freebies, so don't be afraid to throw in some downloadable goodies for those who fill in the form.
Task #5: Customer Service
When seeking out customer support, it's often easier for your customers to reach you through social media instead of traditional means like the company email or phone line. To streamline the process, you can place a support request form on your social media profiles to take instant requests and direct them to your support system – be it Zendesk, Zoho or others. Your customers will appreciate your openness and the immediacy of the entire process.
Task #6: Gathering Feedback
For B2C and B2B businesses, feedback is the name of the game. It helps shape strategic business management goals, adds inbound value to marketing campaigns, and guides sales. Asking for feedback is also the most basic way to show stakeholders and clients that their input matters. One of the most effective ways of gathering feedback is through an online survey. For the best response rates, you can promote your surveys with an ad that targets the customer demographics whose responses you need most. Ask for customers' opinions if you plan a change of direction, have followers vote on their favorite new features of your product or service, create a social game of feedback around your business – the possibilities for these forms are near-endless, as long as you get creative!
What does all this mean?
It means that one simple form, a contest form for example, can do all of the following:
Collect leads and helps qualifying them.
Encourage first time users' to engage with the brand. You can make the form a fan gate on your Facebook page, so that users see exclusive content after filling it in.

Re-engage long-term loyal customers that tend to fall in the curve of passivity.

Create buzz and shareability to the point of virality.

Increase connectivity, by showing your business is reachable.

Provide value and emotional satisfaction.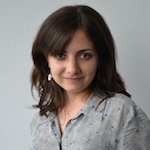 Laura Moisei is the Brand Manager and head of the darts team at 123ContactForm, the 3-step online form builder. 123ContactForm created the 123FormBuilder app for HootSuite, which helps users create web forms and surveys for any website, blog or social media profile. Laura loves to keep on top of the latest buzz on social networks and help spread the word around.
Install the 123FormBuilder app from the HootSuite App Directory today: