5 Key Benefits of Using Web Forms on Social Media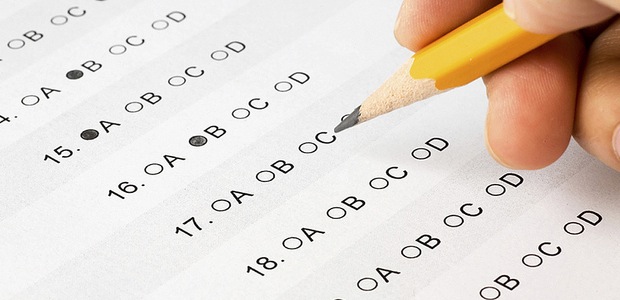 The following is the first of a 3-part series on web forms by Laura Moisei, a Brand Manager for 123ContactForm. In this post, Laura briefly breaks down the history of web forms before showing how they can be positively used in coordination with social media.
Web forms in all their shapes and personalities are a basic puzzle piece for any online campaign. Whether for organizing a business event, carrying a seasonal sale, or simply asking for feedback regarding your company, all interactions pass through some sort of web form. Despite all this, forms are among the most underrated web tools of all time when it comes to the social media strategies of businesses. As social technologies and social business continue to advance in tandem, we really need to learn how to take advantage of this unexploited gem.
Good Ol' Forms – With a New Touch
Forms have been around for quite a long time now and have basically always performed the same functions. The critical difference nowadays is that we own powerful social media segmentation tools that allow us to target the right audience based on refined criteria. This makes it much easier to get straight to the point and gather only the relevant data using your web forms.
When interacting on social media, your company needs to gauge people's attention, engage with the target audience and create expectancy for the next step of the campaign. Creating compelling content is a must at each stage, but sometimes it's not enough to bring about action. You need to nudge people out of passivity, and smart forms or quizzes with an exciting goal do just that – they help you turn a simple follower into an engaged participant. Once users respond to your invitation ("take a minute to fill in our web form"), you've already banked a lead.
Five key benefits of using web forms on social media:
Boosts retention by facilitating return visits. Once people have invested a bit of their time in filling out your form, they are very likely to wait for, and read, your response.

Improves quality of feedback by increasing the level of privacy and commitment. Seeking public feedback often results in a lot of responses you don't want or need, and very few that you do. Filling in a form shows that the user has taken the time to detach themselves from the crowd and formulate their own opinion. The level of privacy brought in by forms helps deliver a cleaner message that's been well thought through.

Is a great means of transforming your social channels into lead generating paths. Forms help you gather leads in an organized fashion that allows you to nurture them later on by centralizing a database, and synching with mailing systems and CRM apps. Having a clear opt-in process ensures that you will keep people by your side in the future.

Allow for continuous, real-time engagement with prospects.  The bonus is that it allows for interaction in a personal way, with a 1:1 marketing approach.

Gives you the ability to track subscribers. Forms help you track subscribers based on their responses and also harvest referral data about their browser, IP, and navigation behavior before they submitted the form. Most businesses don't collect all of this information for fear of technical difficulties. With a form building tool such as 123ContactForm, you can get the data you need in a snap.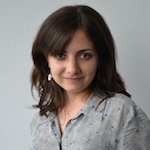 About the Author
Laura Moisei is the Brand Manager and head of the darts team at 123ContactForm, the 3-step online form builder. 123ContactForm created the 123FormBuilder app for HootSuite, which helps users create web forms and surveys for any website, blog or social media profile. Laura loves to keep on top of the latest buzz on social networks and help spread the word around.
Install the 123FormBuilder app from the HootSuite App Directory today: