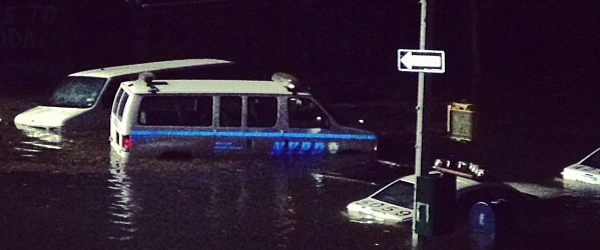 Webinars: Emergency Management Monitoring & Spotting Trends
Instagram user bobbyjohnwalker captured this image of floods in NYC
When disaster strikes, state and local governments have little time to react effectively. But with the use of social media, government bodies can improve their level of preparedness, their outbound communication strategies, and the speed of response to public questions during an emergency.
Due to its broad reach and 'un-wired' nature, social media has become a go-to tool in emergency situations and natural disasters, allowing governments to help people in ways traditional channels can't. Join us for a special two-part webinar series highlighting real-life emergency situations, including Hurricane Sandy and the Boston Marathon bombing, in which social media played a critical role in disaster response.
Note: Registering once will enable you to view both webinars.
Through these webinars, you will learn how:
The City of New York used social media predictive analysis to monitor and broadcast critical updates concerning Hurricane Sandy

The City of Boston used social media throughout the Boston Marathon attacks, to collaborate communications between federal, state and local agencies for up-to-the minute and accurate reporting of events
Webinar 1 – Social Media & Emergency Management, featuring the City of New York
With Allison Pennisi, Senior Communications and New Media Specialist, Government of the City of New York
Webinar 2 – Social Media & Emergency Management, featuring the City of Boston
On-demand coming soon
With Lindsay Crudele, Community and Social Technology Strategist, Government of the City of Boston
It's clear that social media is quickly becoming the most efficient outlet for managing disaster response. Register today, and find out why.
Join the discussion on social media using the hashtag #socialGov.