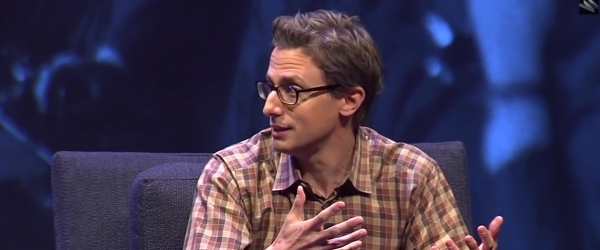 This Week in Social: Facebook Casts Doubt on Snapchat's Future
Every Sunday, we gather the week's most important news about the state of the social web. This week included a number of stories that seem to presage bigger changes to come.
Not everyone has time keep up with the rapid flow of news throughout the week, but if you're a social media professional, you can't afford to miss the big stories. Now that you have some time, let's get you caught up.
Latest From the Big 4
Every week Facebook, Twitter, LinkedIn and Google+ announce policy changes, updates, design tweaks, new features and other changes that can affect how you use their tools. Here are this week's highlights:
Since the November 2013 revelation that Snapchat's co-founder and CEO Evan Spiegel rejected a $3 billion offer from Facebook, the question on tech business minds has been, will he be proven right? Recent developments  suggest maybe not. Two weeks ago Tinder released competing functionality, and Thursday Facebook rolled out a new Messenger feature offering video sharing similar to Snapchat's. The feature likely cost Facebook a lot less than $3 million to build.
Between Sergei Brinn telling Recode's Code Conference that it was "probably a mistake" for him to have worked on Google+ because he's "not a very social person," and the departure of its creator Vic Gundotra, the future of Google+ has been looking uncertain. Google's announcement last week of closer integration between search, location, and social for business with Google My Business, may be an indication of where things are headed. It may not look like a social network in the future, but it will bring the social graph to other Google services.
In response to a growing Sunni islamist insurgency in its north, Iraq's Ministry of Communications has blocked access to Facebook, YouTube and Twitter. Mashable reports that the insurgent group ISIL has praised Twitter as an advantageous channel for circumventing traditional media, so maybe it comes as no surprise that Iraq is now the latest country to crack down on social media.
The Next Big Thing
The social web is a dynamic landscape, with new players constantly shaking things up. Whether it's a new class of Y Combinator startup stars announcing their big ideas, or a surprise venture capital investment in an app rumoured to be the next Snapchat, this industry moves fast. Here's the latest:
On Friday location sharing platform Glympse announced a new $12 million financing round, which CEO and co-founder Bryan Trussel told TechCrunch will be used to staff up. Boasting an impressive list of partners, from Ford to Samsung, Glympse is well-positioned to be a leader in social location sharing, but with Google integrating Waze and Apple introducing  temporal location sharing in iMessage, competition will be fierce.
Pinterest is hardly new, but its latest update may be taking it in a new direction. While the network initially gained popularity as a cross between a social scrapbook and a public fantasy shopping list, it's turned into a great visual content discovery tool. If you were planing to reno your kitchen, for instance, it used to be where you'd collect products you planned to buy; now, however, it has become the first place you'd go to get inspired to start your reno. The recently released guided search function bolsters Pinterest's content discovery functionality by recommending search terms to help you find the kitchen of your dreams.
Long Read: Buzzfeed's Jonah Peretti on How He Built Two Massive Viral Media Businesses
Buzzfeed founder Jonah Peretti is one of the world's leading authorities on internet virality. In fact, his famous 2001 exchange with Nike, while he was a graduate student at the MIT Media Lab, was among the first email forwards to define the concept. As co-founder of The Huffington Post, his knack for creating eminently shareable content contributed the success that ultimately resulted in a $315 million sale to AOL.
With his second act, Peretti built on the lessons from HuffPo, turning Buzzfeed into the 130-Million-unique traffic monster it is today. In the past two years its paradoxical editorial mix of trademark listicles (47 Things You Might Not Know About NSYNC) and serious original reporting (ACLU And Immigrant Rights Groups Accuse Border Patrol Of "Widespread" Child Abuse) has driven revenue to four times what HuffPo had when it was sold.
Financial reporter Felix Salmon sat down with Peretti for four interviews spanning six hours. The resulting Q&A is long (which is why it was published on Medium and not Salmon's usual channel, Fusion) but worth the read if you really want to understand what makes people click and share.