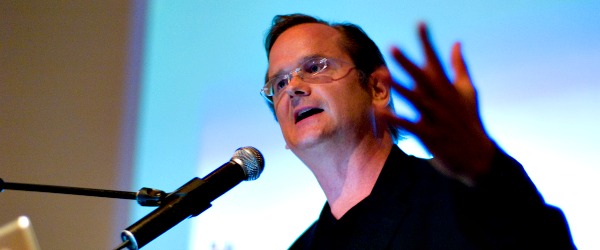 This Week in Social: Net Neutrality Anxiety and Twitter's New Mute Button
Introducing our new weekend news roundup series: This Week in Social. Every Sunday, we will gather the week's most important news about the state of the social web. Not everyone has time keep up with the rapid flow of news throughout the week, but if you're a social media professional, you can't afford to miss the big stories. Now that you have some time, let's get you caught up.
Latest From the Big 4
Every week Facebook, Twitter, LinkedIn and Google+ announce policy changes, updates, design tweaks, new features and other changes that can affect how you use their tools. Here are this week's highlights:
With the new "mute" functionality, you now have another tool to "edit" the content that appears in your timeline. You won't see any content from them, but they won't know it. For brands with big communities, this could be a good way to tidy up the experience without alienating passionate followers.
Evernote has earned its reputation as a flexible cross-platform note app by sucking in and syncing every type of information users want to keep track of and access everywhere. With this new integration, you can scan a business card in Evernote and find your new connection on LinkedIn, making both services that much more indispensable for business.
The big news from Facebook this week was FbStart. Announced at the f8 conference, the program helps mobile developers succeed by providing free tools and services. Originally open only to conference attendees, the program is now broadly available to all iOS and Android with live apps, around the world. HootSuite is excited to support FbStart as a partner, offering successful applicants access to the HootSuite platform.
The Next Big Thing
The social web is a dynamic landscape, with new players constantly shaking things up. Whether it's a new class of Y Combinator startup stars announcing their big ideas, or a surprise venture capital investment in an app rumoured to be the next Snapchat, this industry moves fast. Here's the latest:
The blockbuster news of the week was a $200-million-round, valuing Pinterest at $5 billion. The new valuation might be enough to propel Pinterest into the big leagues. One reason leading firm SV Angel may have been so bullish on Pinterest is the network's potential as a marketing tool for consumer businesses.
The mobile video sharing space has currently has two major players, Vine (Twitter) and Instagram (Facebook). Switchcam founders Chris Hartley and Bret Welch both now list Facebook as their employer, suggesting that Instagram might benefit from their multi-camera syncing magic.
Long Read: Net Neutrality and the Ideas that Shaped the Internet
Last Thursday, FCC Chairman Tom Wheeler announced the regulator's new net neutrality posture, which was widely criticized as a threat to the open internet. For thoughtful ongoing coverage of the debate, check out Columbia Law professor Tim Wu, author of a critically acclaimed best-seller on internet architecture called The Master Switch, in The New Yorker's "Elements" blog. His latest is particularly poignant.
But for this week's long read, I think some context is in order as we chew over what has become a politically contentious subject. What does "net neutrality" really mean and why does it matter? It has a long history, but a talk given by Harvard Law professor Lawrence Lessig in 1999 is as good a start point as any. He defined the principle as e2e, for end to end: "e2e. Not b2b, or b2c, or c2b, or b2g, or g2b, but e2e. End to end. The core of the Internet, the core value that defined its power, the core truth that made innovation around it possible, is this e2e," Lessig said in the talk. "The fact—a fact—the network could not discriminate in the way that AT&T could." Here's the text of that talk. H/t to The Atlantic.