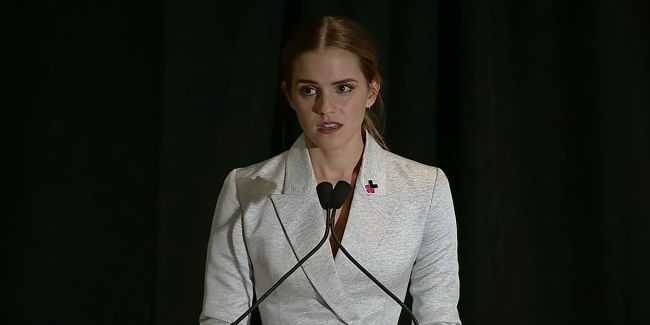 What Nonprofits can Teach us About Running Successful Global Social Campaigns on a Budget
With tight budgets and limited resources, nonprofits have become skilled in using social media to drum up the critical public attention and support they need to succeed.
From the ALS ice bucket challenge, to UN Women's recent #HeForShe campaign—nonprofit campaigns can spread far and fast on social media, often with little to no budget behind them.
What makes some campaigns thrive on social media while others never gain traction? We've identified five key elements that successful nonprofit social campaigns have in common, which can serve as a framework for anyone looking to use social media to drive awareness, ignite passion, and evoke action.
1) Relevancy
Social media has given charitable causes and campaigns the opportunity to gain momentum with a broad audience. If your cause isn't already top of mind or making headlines, you'll have to get creative in order to make your campaign stand out. One way to do this is by targeting a group that would not typically be considered or expected to be your primary audience.
Although the campaign revolved around women's rights, UN Women's #HeForShe campaign was a rallying cry for men around the world to take a stand and advocate for gender equality. As Emma Watson said in her speech: "How can we affect change in the world when only half of it is invited or feel welcome to participate in the conversation? Men—I would like to take this opportunity to extend your formal invitation. Gender equality is your issue too."
Aiming to make feminism a more relevant topic for men proved to be a successful strategy. The campaign shattered all expectations, more than doubling its initial goal of gaining support from 100,000 men via online pledges by the end of 2014.
Takeaway: Rethink how you can make your message more relevant to a broader and otherwise unengaged audience. Stay up to date with what's resonating on social media and consider how your cause or campaign can fit in. Connect with your audience emotionally and highlight the relevancy to their everyday lives.
2) Credibility
Not surprisingly, studies have shown that philanthropic causes that are associated with celebrities receive more financial support from the public.
For more than 100 years, The Rockefeller Foundation has made it their mission to promote the well-being of humanity. They regularly use social media to nurture relationships with those who have the power and resources to make change happen, and have learned firsthand how these relationships can influence their campaigns. One organic Facebook post on the news that Elton John would receive The Rockefeller Foundation's Lifetime Achievement Award for his work in the HIV/AIDS community reached over 190,000 people—mostly outside of their network—and increased their organic Facebook Page likes by 500.
For those of us who don't have A-list celebrities on speed dial, credibility on social media can be developed and conveyed through the community you build around you. Letting your advocates or those who have been impacted by your work speak on your behalf will resonate deeply with people who may be unfamiliar with your brand or organization.
Takeaway: Tap into the advocates within your social communities and use their voices, testimonials, and reviews to back you up.
3) Call to action
Unless the ultimate goal of your campaign is simply to generate awareness, drumming up attention for your cause without providing a clear call to action is a missed opportunity and a potential waste of resources.
In their ongoing fight against AIDS, the charitable organization (RED) engaged the culinary community around the world with their EAT (RED). DRINK (RED). SAVE LIVES. campaign in June 2014. Led by Chef Mario Batali and master meat purveyor Pat LaFrieda, over 500 businesses in over 120 cities participated and "turned (RED)" for 10 days.
The campaign had a clear (and relevant) call to action for restaurants, bars, and food trucks: offer red dishes and cocktails to help raise money for the Global Fund to fight AIDS.
Takeaway: Once you've got people's attention, make sure they know what to do next. To increase participation, make your call to action something that aligns with your audience's organic behavior.
4) Simplicity
Not only does the messaging in your campaign need to be simple, so too does the action you're expecting your audience to take. No one wants to jump through hoops, especially when they're about to donate money. If your campaign is hashtag based, only use one of them to avoid confusion. Don't send your followers on a wild goose chase from Twitter to Instagram, then to Facebook and finally to your website in order to support your cause or find out more information.

The simplicity of the message in UN Women's campaign and the hashtag #HeToShe helped it spread quickly across social media—from celebrity influencers to women and men across the world—capturing a diverse audience who felt they were being heard and united in the same conversation.
Takeaway: Keep your messaging and process as simple as possible to make it easy for people to do what you want them to do.
5) Urgency
Even a relevant and credible campaign with a simple call to action can move at a slower pace than expected. This is especially dangerous on social media, where the lifespan of content is notoriously short. Your audience needs to be compelled to take action, right there and then.
Creating scarcity is one way to achieve this—for example, offering a limited number of invitations to an exclusive dinner for donors. Setting a deadline and regularly updating your social accounts as it nears can also create a sense of urgency that can inspire your audience to act.
Takeaway: The fear of missing out on something can play a big role in motivating people to pay attention to your campaign and get involved. To increase the chance of your social campaign turning into a full-fledged movement, add a sense of urgency.
Sparking global change with social media
To help nonprofits learn more about putting this framework into action, Hootsuite has teamed up with UN Women on a panel submission for SXSW 2016. Susan Perry, our Director of Enterprise Product Marketing will be joined on stage by Elizabeth Nyamayaro, Senior Advisory to Under Secretary-General at UN Women, who led the #HeForShe campaign.
Using #HeForShe as a benchmark, Susan and Elizabeth will be discussing the proven steps to sparking global change through social media.
SXSW talks are chosen through a panel picker which allows regular people (that's you!) to decide what topics they find the most compelling. To help us make this panel happen, vote for Susan and Elizabeth's presentation here.