The holiday season is one of the most popular for social marketing campaigns, and it's easy to understand why: shopping is at an alltime high. Black Friday and Cyber Monday kick things off and all those Christmas and Hanukkah gifts won't buy themselves. That's not even accounting for the holiday parties and the groceries and the vacations to warmer climes or to reconnect with families or hit the slopes.
These campaigns can be very, very effective. A four-week Christmas sweepstakes campaign won one of our clients 97,000 leads. But the calendar year is full of holidays, and if you're in a very competitive market, you may be hesitant to pit your Christmas or New Year's campaign against those of your rivals.
Before you begin to stress, here are a few questions to ask yourself before you slot a holiday-themed marketing campaign into your calendar.
What is your fans' favorite holiday?
In 2011, Harris Interactive polled more than two thousand Americans to ask what their favorite holiday was. Unsurprisingly, the top three were Christmas, Thanksgiving and Halloween. But you might be targeting a more specific demographic than just 'people who live in the same country'. Christmas and Thanksgiving hold onto the 1 and 2 spots regardless of demographic, but America's third favorite holiday depends on both age and gender. Baby Boomers and seniors (everyone 47 and up) and men rank the Fourth of July above Halloween.
If your customer base is international, or at least multicultural, then you might consider looking into which holidays are most popular with the different ethnicities in your audience. Including campaigns tailored to them in your marketing calendar is a strong pledge of good faith, demonstrating outside-the-box thinking and a global mindset.
What holiday is closest to your product?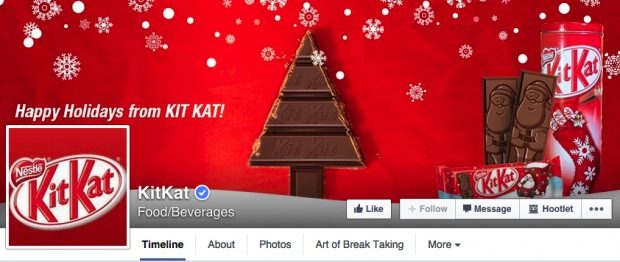 To put it bluntly? If you sell turkeys, you're probably not going to run a St. Patrick's Day campaign. It might make news if you did, but that does not make it a natural fit for your company, brand, or product.
The answer might not be as clear-cut as that example, so take the time to inductively figure out the most 'on-brand' holiday. What demographics are your products or services most popular with? Take this into consideration, but do not take it literally. Children's hockey equipment may be purchased by their mothers, but that doesn't make Mother's Day an appropriate holiday campaign opportunity for Bauer or Easton's youth shin guards.
One of our clients who had great success on Mother's Day is a website called The Grommet. The Grommet serves as an incubator for entrepreneurs, giving shoppers a platform to buy all kinds of local and handmade products. This makes them a natural place to shop for gifts; it's a cliche, but there's something for everyone. The best holiday social media campaigns connect the best of your products with the best aspects of the holiday.
What goal do you want to achieve?
The social media marketing goal you're pursuing affects what kind of campaign you choose to run; the kind of campaign you run affects which holiday is the most appropriate opportunity. This is a good opportunity to look at what your competitors are doing with their social media campaigns; you have the chance to zig when they're zagging.
Most commonly, people run holiday campaigns for lead generation. This makes sense; the most common kind of campaign run on our platform regardless of launch date is our social sweepstakes. But organizations have had great success with user-generated content holiday campaigns too. One of our educational clients chose to run a Photo Contest for Christmas, getting students to submit their most festive snapshots. As a small business school, it didn't see the same numbers as some of our more prominent media clients, but it wasn't expecting to.
Do you want to run more than one holiday campaign?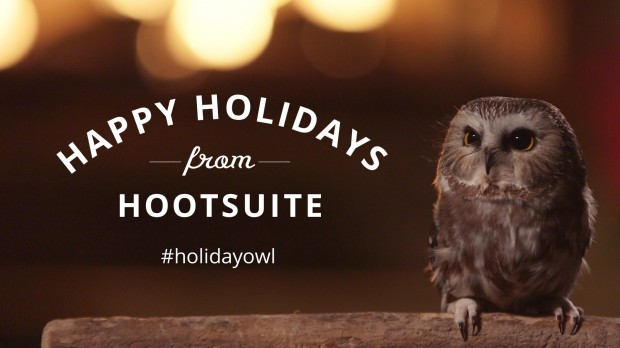 Unless you have many different segments in your fanbase (say, if you were a TV station or a very large consumer packaged goods organization), we don't advise running multiple social marketing campaigns at the same time. But you might want to run more than one holiday social media campaign over the course of your marketing calendar. Indeed, The Grommet chose to run a matching Father's Day sweepstakes to follow their winning Mother's Day campaign. Because the campaigns followed so closely, the Father's Day campaign was able to surf on the same wave of goodwill. Not to undermine the proud parents who love these holidays, but both of these holidays put together aren't the equivalent of Christmas or Thanksgiving. Running campaigns for the three big fall/winter holidays is a trickier business, unless your audience is huge enough that you won't exhaust them, or your campaigns are sufficiently different. Three sweepstakes might not work, but a poll, a photo contest and a sweepstakes might do the trick.
If you don't want to run campaigns on more than one holiday, then pick your favorite holiday and enjoy it to the fullest. That's what holidays are for.
Got any questions about making your holidays happy in 2015 and 2016? Ask them in the comments below, or discover how Hootsuite Campaigns can help your business this holiday season.