One of the biggest marketing trends of 2015 was the rise of social media campaigns: special events hosted by brands on social media, like sweepstakes or photo contests meant to drive engagement and collect leads or user-generated content for a business. When you're designing your social media campaigns, one of the most important decisions you have to make is where you're going to host them. It's a critical choice, but it doesn't have to be a hard one. Your target audience, the nature of your campaign, and your overall business goals should provide you with a clear answer as to where your campaign should live.
With Hootsuite Campaigns Freemium you can launch a campaign on Facebook, on an independent microsite, or choose to host on both platforms.
Let's review all three options, so you can decide which channel makes the most sense for your social media campaign.
Facebook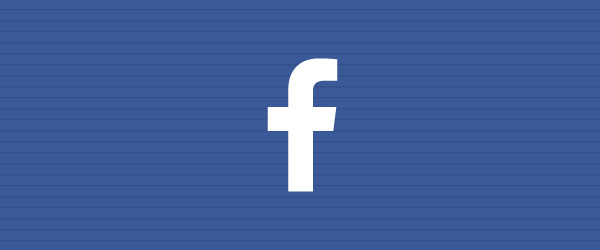 You hardly need an introduction to the world's biggest social network. With 1.23 billion global users, odds are high that you, your goldfish, and your Great Aunt Mildred all have a Facebook account. But the sheer size of its user base isn't the only reason to host a Facebook campaign:
If you've spent time and money building an active community or a beautiful Facebook Page, a social marketing campaign is a great excuse to invite fans to appreciate your work and spend time with your brand.

As a general rule, Baby Boomers and members of Generation X are more fond of Facebook than Millennials or Generation Y: if your fanbase includes people 30 and up, Facebook makes a logical home.

If you're new to social marketing campaigning, Facebook's an easy home for your first few campaigns, letting you streamline your social promotion. Facebook's recent updates to make its Pages more business-friendly are worth capitalizing on.
If you want to make the most of Facebook's numbers and drive traffic to your own website, take advantage of the Thank You page that entrants see once they've participated in your campaign; include a link to your newest products or an exclusive offer there.
Facebook isn't right for every situation, of course. If you're targeting 20-somethings and teenagers, Facebook is seen by them as a little old-fashioned. It's also marginally easier to build a microsite—if you feel a little nervous about launching your first campaign, you might want to choose external hosting.
Pros: Huge potential audience, simplifies your promotional plan
Cons: Demographic constraints, not as easy to build
Microsite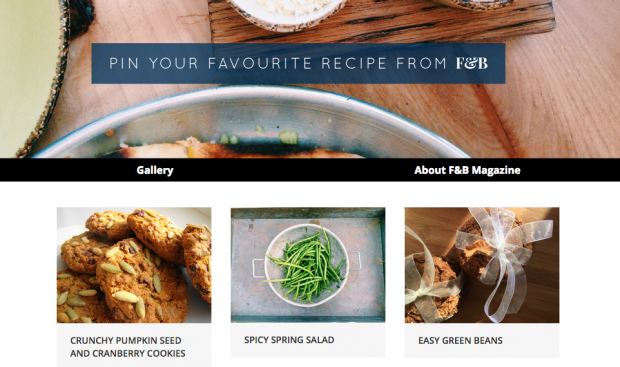 A microsite is a small, independent website that's outside of your own domain. Choosing to host your campaigns externally has many advantages.
Creating an independent microsite for your campaign makes for the simplest launch and the greatest freedom in terms of visual design. If you have a campaign idea that you really believe in that doesn't mesh with your brand's Facebook personality, a microsite would make the ideal home. If your campaign involves a sponsor, e.g. a sweepstakes or contest with a donated prize, you might not want to have another brand's logo be prominent on your Facebook page. Facebook's newly-improved Call to Action button can still be harnessed to direct people to your campaign; if you have a large Facebook fanbase, you can still promote to them effectively even if your campaign itself is not on Facebook.
There are certain campaign types that don't really have anything to do with Facebook. If you're running a user-generated content campaign, particularly one that involves a hashtag, you might focus on promoting on Twitter and Instagram.
Not all businesses care about building their Facebook presence; if you're not currently concerned with growing your number of Facebook Fans, hosting a campaign on a microsite makes more sense.
It's still important to remember that launching a campaign to a microsite has its own downsides. If you're only beginning to experiment with social marketing campaigns, a microsite is a good place to start, but you might be sending a signal to your followers that you aren't yet confident in your social media strategy. A campaign hosted on your Facebook page demonstrates a far greater sense of ownership. If your campaign is on a microsite and you use the Facebook CTA button to direct traffic there (as you should), you're missing out on the opportunity to use that button to send visitors to your actual website. If driving fans to your website is a top priority, you're sacrificing one of their best available shortcuts to your site.
Pros: Quickest launch, freedom to experiment, can brand precisely to your needs
Cons: Lower impact, less sense of pride, loss of opportunity to drive Facebook traffic to your own website.
Facebook Page + Microsite
If you choose to host your campaign on both Facebook and a microsite, you might miss out on the unique benefits of each. Technically, your campaign has the largest possible reach, and there's a certain sense to launching your campaign to literally as many places as you can put it. You would be hosting your campaign on Facebook to allow people who are already on Facebook to enter, and externally for people who happen to be elsewhere.
But if your campaign doesn't make sense in the context of Facebook, or if Facebook is not where you're aiming to see follower growth right now, why bother? If you feel comfortable integrating the campaign into your Facebook page, why maintain the external presence?
If you know what you want, and how well the campaign type coordinates with Facebook (well for lead-generation campaigns, less so for user-generated content hashtag campaigns), it makes more sense to choose the singular option that's best for you.
Have any questions about hosting your campaigns? Ask them in the comments below. If you know where you want to host your first social media marketing campaign, get started today.