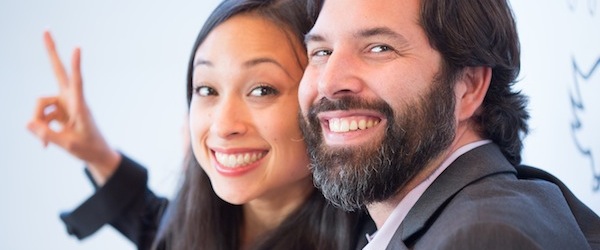 Have You Been Eaten by Alligators? Why Fun is Still a Recipe for Success
The Pillsbury Doughboy. Mickey Mouse. Ronald McDonald. Mr. Peanut. The Energizer Bunny. Some company mascots are so epic, they're more recognizable than the brands they represent. Mascots have been used for decades as a way for companies to soft sell their identities in a playful, often loveable, way.
At my company, our Owly mascot has been our best and most trusted ambassador since the start. Since Hootsuite's earliest days, our cute and lively owl mascot was at every major event we put on or participated in. He's also on every little piece of 'swag' we produce to share with our fans and customers including stickers, pins, t-shirts, temporary tattoo, and more. And of course, he's on our logo. The thing is, people young and old, all across the world, just love Owly. (I'm still convinced that much of our early success in Japan was in part due to the popularity of Owly there.)
To this day, when I travel, I always bring a bag of stuffed Owly toys and other paraphernalia with me because, when I give them out to people, they always smile.
The key to why Owly has worked so well as our company mascot is that he's grown to have a personality of his own. He's fun. For instance, at events, he's the first to start the dance party. And he's always up for a game of dress-up, whether it's to play a renowned detective, a world karate champion, a wizard or a lumberjack. In these ways Owly lets us, and all around him, have fun with him.
Playfulness and fun definitely are not incompatible with growth and a solid bottom line—even at companies that serve serious business customers. In fact, it can often be an important ingredient in the recipe for success.
Here are a few more examples of how we and other companies have instilled fun into business throughout the years:
Creative "error pages." Making something not so fun, fun.
Who hasn't run across Twitter's famous (and strangely lovable) Fail Whale, the error message the social network reportedly put to rest late last year.TechCrunch meanwhile had some good fun with it's slightly risque 'pants down' 404 page a few years back. And Lego built one that was just totally playful and on brand, in the best of ways.
At Hootsuite, we've also had some fun with our own versions throughout the years, which have included this:
And this:
Technical features that let users participate in fun.
MailChimp is a brand that has brought a distinctive sense of playfulness to the traditionally not-so-fun field of email marketing. This stems from its company policy, which grants all of its employees the "permission to be creative." One of my favorite MailChimp ideas is its Party Pooper Mode, which allows users to switch off all mischievous or humorous language for certain clients. (For example, it automatically removes the word 'bummer' from all email communication.)
I love it when brands add a fun technical aspect to their product and services that users can partake in. From early on at Hootsuite, we've prompted users with this message when they're inactive for a period of time, inviting them to wake up Owly from a nap:

Emails that break people away from the mundane.
Miracle Noodle is a healthy noodle company that claims on their website, "like Dustin Hoffman in Rain Man was with numbers we are with noodles." Last year, the company took a risk andput a hilarious spin on the "your item has been shipped" email. I know it worked because a few members of my team ordered the product immediately after seeing this message.
A couple of years ago at Hootsuite, we also executed an adventurous email test that yielded some pretty remarkable results. As part of a campaign to encourage customers to redeem a special offer, we sent out two very different emails to two similar recipient groups.
Email A was quite standard, and had the subject line: "Claim Your Special Offer."
Email B however, outperformed email A in a big way, generating over double the response. It had the subject line: "Have You Been Eaten By Alligators?" And the message (which also had a big cartoon alligator sprawled across it), read:
"Last week we gave you $100 in free Twitter advertising, and you have yet to claim it. We are left to assume that you:

1. Are too busy

2. Have been eaten by alligators…"

If you are alligator free, it isn't too late! Click below, complete the setup and the $100 credit will work immediately."
This 'alligator email' campaign reminded all of us to continue taking risks and experiment. More importantly, it reinforced that we were a company that would always maintain a unique sense of playfulness and fun. After all, if we were smiling at our computers, we knew our users would be, too.
This week, Hootsuite had its first ever brand refresh. Since we launched in 2008, social media has become much more sophisticated. And our business has also greatly evolved. So we wanted to reflect these changes with a new look.
I'm thrilled to see this evolution, and at the same time, I'm proud that Hootsuite's playful side remains. After all, I'm sure it's this spirit that has contributed to much of our success to date. There's no doubt that one of the reasons more than nine million people have chosen Hootsuite is because throughout the last six years we've made sure we're being creative and having fun—with each other and our users.
For more social media insight and to learn more about my company, follow Hootsuite on LinkedIn.