Is Social Customer Service a Priority Where You Work?
By now, your company is probably on Facebook, Twitter, Google+, and maybe even Instagram. Odds are you're publishing content on each of these channels, and working to improve your brand awareness while marketing your products and services.
Building a following on social media is not as difficult as it once was. But maintaining that following is a different story. As brands continue to strive to strengthen their social communities, many seem to be missing out on one of the best opportunities to provide value to their fans and followers: customer service.
Customer Service: Left Out of the Picture
A recent Ragan/NASDAQ OMX Corporate Communications survey of 2,714 communications professionals, marketers, public relations and other employees found that customer service has generally remained a low priority when it comes to the social media strategies of organizations.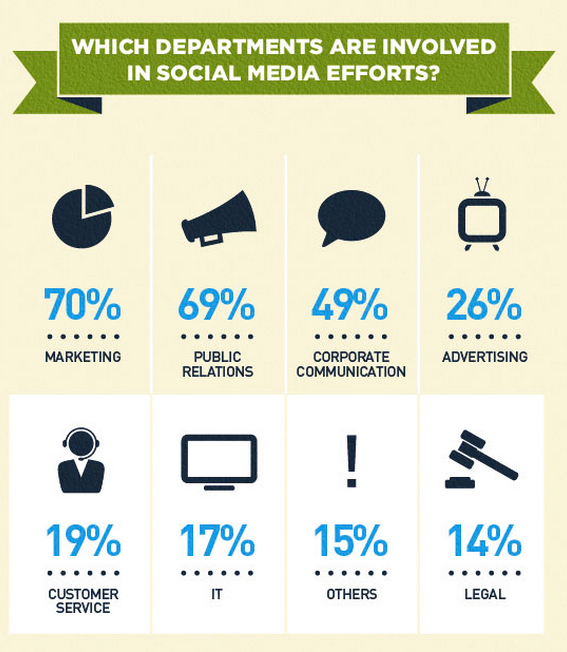 While around 70 per cent of respondents said that both marketing and public relations played a role in their social media efforts, only 19 per cent could say the same of their customer service team.
The reason such a small portion of customer service departments contribute to social media efforts become clear when you look at the social goals of these organizations.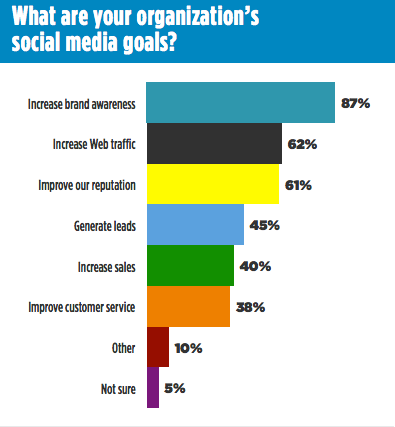 When asked about their organization's social media goals, 38 per cent of the professionals mentioned customer service. This was well behind increasing brand awareness (87%), increasing web traffic (62%) and improving their reputation (61%). In fact, customer service only came out ahead of "other" and "not sure" among answers to this question.
So why isn't customer service being prioritized? It's possible that organizations simply haven't realized the customer service potential of these social networks. For that are many businesses they can look to for inspiration, popular glasses retailer Warby Parker being one of them.
The reality is that customers are asking questions  and discussing products on social media whether or not businesses are paying attention. These socially active customers also expect answers to their questions in less than two hours. With the proper tools, organizations can insert themselves into these conversations and provide a service that will likely keep those clients coming back.
Three underlying principles create the backbone of successful social customer service:
We're everywhere
We're available
We're helpful
At HootSuite we take these principles to heart in a number of ways. We have created a dedicated @HootSuite_Help Twitter account for customer service inquiries. A number of apps which can help your customer service efforts, including Zendesk and Get Satisfaction, have been integrated into our App Directory. Plus, a dedicated HootSuite Feedback Forum gives our users the opportunity to offer suggestions and comments on how to improve our products, as well as support the suggestions of other community members.
Help your business excel at customer service. Download our Social Customer Service Toolkit today.