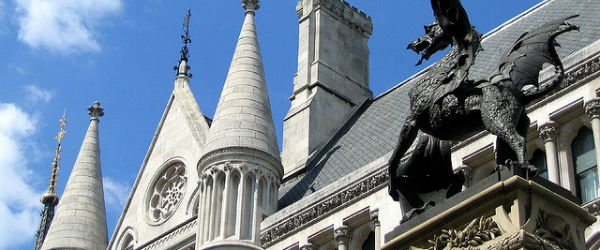 The Age of Social Media: Why UK Legal Firms Need to Invest in Social, Now
Social media has changed the way legal services are solicited, delivered, and yes, reviewed.
But UK legal firms who invest in social media—and a robust social strategy—are able to expand their niche by engaging with audiences that may otherwise be unavailable or unreachable, gaining the advantage over other businesses in the same niche.
Watch our newly released webinar, Social Media Strategies for Legal Firms, to learn helpful hints and tips for a strategic, results-oriented approach to social media marketing, no matter what your social media outreach goals: lead gen, PR, thought leadership, traffic, and more.
Featuring guest speakers Gavin Ward and Chris Davidson of Moore Legal Technology, this webinar will show you how to create a strong social media strategy, from start to finish, plus:
Why an inactive profile can damage your reputation more than no profile at all
How to determine which platforms are the most relevant for you—and how to tailor your engagement approach to suit each platform
'Why' and 'How' you should engage your current clients and prospects online
There is also an exclusive Q&A at the end you won't want to miss!
About the speakers:
Gavin Ward
Operations Director and Social Media Curator, Curated Media
Moore Legal Technology
A former commercial solicitor, Gavin specialises in helping legal firms, lawyers, and businesses generate more profitable business online. He works with clients to get great legal and commercial content published and socially shared effectively on the internet to achieve greater engagement with clients and prospects and to produce significant returns on investment.
Chris Davidson
Business Development Director and Customer Curator, Curated Media
Moore Legal Technology
Chris has over 10 years' experience in corporate communications environments, including as a specialist in-house legal marketer/BD manager with some of Scotland's top commercial legal firms. His  social media strategy experience for legal firms includes the design and implementation of a social media strategy for one of Scotland's leading legal firms that led to significant returns on investment for the firm. An advocate of Moore Legal Technology's vision to be the UK's leading provider of online business generation solutions for lawyers, he has a great deal of experience in helping legal firms generate profitable enquiries online.