A Wiggly for Wednesday ~ The Lean Back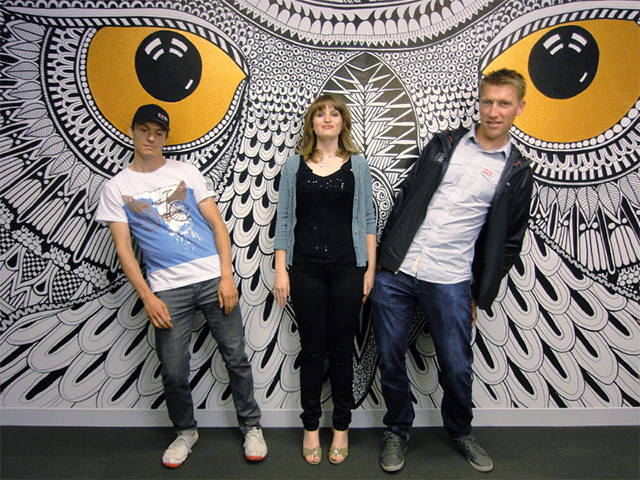 Ahhh, Wednesday again… which means another wonderful wiggly gif! HootSuite's Greg Williams -aka gwilli- has thousands of these 'wiggly' images in his Flickr account, including this fantastic lean-back with Simon Whitfield and Axel Merckx. Here is HootSuite's Communications Manager, Sandy Pell sandwiched between two medal winning Olympians.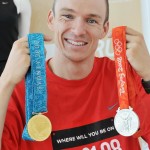 Simon (on the left) has won 10 consecutive Canadian Triathlon Championship Titles, 3 Olympic Medals (including thje first ever triathlon gold) and had the opportunity to carry the Canadian National Flag during the 2012 Summer Olympics in London.
Axel (on the right, son of Eddy) is a Belgian former professional road bike racer. He won a Bronze medal in the 2004 Olympics in Athens, and competed in 8 Tours (de France), finishing in 6 of them as the highest-placed Belgian rider.
Sandy is also an avid road cyclist, and commutes to work by bike often. She has yet to win her first Olympic gold medal.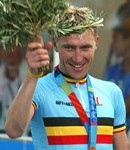 If you would like to join our HootSuite team, be sure to check out our Careers Page and tell us about yourself. As of this writing, we have open postings in Customer Success, Demand Generation, Development (lots), HootSuite University, Marketing, Pro & User Growth, and Sales.
Like our Wigglys? Take a look at our Ultra Magnus Wiggly.