Women in Technology ~ Part 3: Paving the Way in Social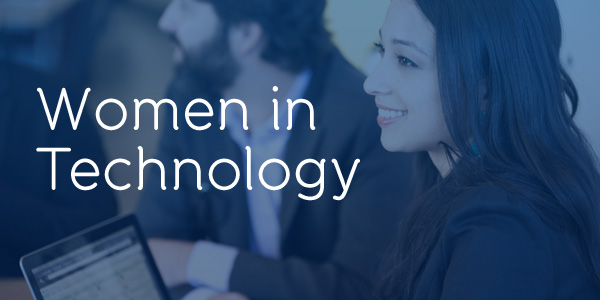 In Part 1, "Women in Technology – Balancing Out the Pool", we discuss the ongoing problem of finding women to fill roles in an ever-growing industry and issues women in the technology workforce face. In Part 2, "Women in Technology – Education and Mentorship Programs," we look at how social media opens up opportunities in the industry and interview Ladies Learning Code advocate, Emma Nemtin on how to educate and mentor our youth.
"Progress occurs when courageous, skillful leaders seize the opportunity to change things for the better" – Harry Truman.
Women like Hillary Clinton, Melinda Gates, Michelle Obama, Oprah Winfrey, Lady Gaga, Queen Elizabeth II, Arianna Huffington… are all powerful world leaders in their own right. But when we think of female leaders in technology, whom we hope will change the industry for the better, only a handful of well-known names rise to the top of their field. Today, we are going to look at a few of those women in technology whom have "made it" and are paving the way as leaders and mentors for generations to come. Our hope is that with every star in the industry comes a growing following of women who look up to and strive to surpass that woman.
The Importance of Leadership
The importance of leadership and mentorship in any industry is a no-brainer. In fact, according to LinkedIn's global women's study, 33% of the career challenges women face is due to a lack of mentorship. On top of this, 51% believe their challenge is a lack of a clear career path. What if we could conquer both of these issues with one solution?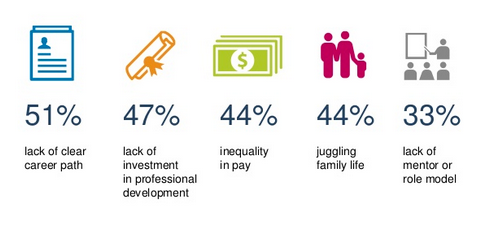 Why it's important for females to be in C-level and other influential or public-facing positions in technology:
Females in supportive roles will push harder and aspire to surpass their female leaders.

Females in supportive roles will have added confidence that upward movement into C-suite and other influential positions is possible.
Females can build a clear career path for themselves in relation to their mentor's or role models in the industry.

Females in all roles have added job satisfaction by having women to confide in and look to for mentorship, guidance and support.

Females can learn from their counterpart's long term goals and aspirations – including choices on starting a family and balancing work and home life and career flexibility.
Trail Blazers
COO at Facebook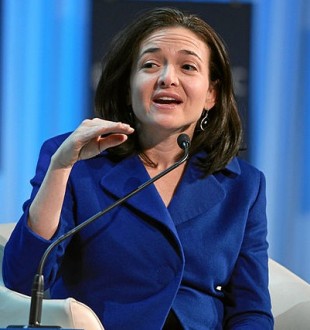 "For decades, we have focused on giving women the choice to work inside or outside the home… But we have to ask ourselves if we have become so focused on supporting personal choices that we're failing to encourage women to aspire to leadership" – Sheryl Sandberg says in her book "Lean In: Women, Work, and the Will to Lead."
One of the most powerful women in the world according to Forbes, a feminist champion and arguably the most powerful woman in technology, Sheryl Sandberg has been the Chief Operating Officer at Facebook since 2008. Before Facebook, she was Vice President of Global Online Sales and Operations at Google, and before that she served as chief of staff for the United States Department of the Treasury. Meeting Facebook co-founder Mark Zuckerberg at a Christmas party in 2007, he instantly knew that Sandberg was a "perfect fit" to be his COO (a position he wasn't even aware he was looking for).
When she came on at Facebook, she turned the business trajectory around, focusing not only on making a cool site, but making profits. Now, she oversees business operations including sales, marketing, business development, legal, human resources, public policy and communications. In 2012 she became the eighth member (and the first female member) of Facebook's board of directors.
Let's see how she's trailblazing to help other women get to the top:
CEO at Yahoo!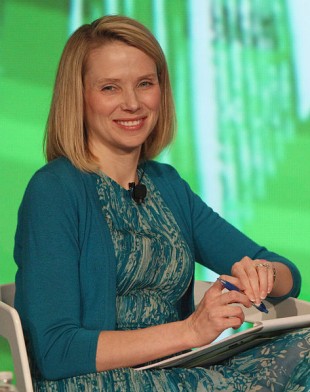 And then there's Marissa Mayer, the president and CEO of Yahoo! as of 2013. Like Sandberg, her previous experience is at Google, where she was a long-time executive and key spokesperson. Mayer is the youngest CEO of a Fortune 500 company and is ranked as one of America's most powerful businesswomen of 2012 by Fortune magazine.
On the same day Mayer announced her new role as CEO of Yahoo!, she also announced that she was pregnant. Something to point out here is that she made the choice to be the CEO of both her career and family. She didn't turn down either role, although she will have to make some sacrifices to find something resembling a balance. Having someone like Mayer in a leadership role at Yahoo! shows other women that long term goal planning includes both career and family.
Chairwoman and CEO at IBM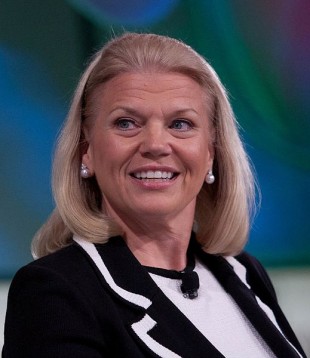 Virginia "Ginni" Rometty is the first woman to head the company and is the current Chairman and CEO of IBM. Rometty is credited with championing IBM's growth strategy by shifting them into cloud computing and analytics businesses.
Interestingly, Rometty was offered a "big job" early in her career, but told the recruiter she had to think it over because she worried she might not have the proper experience. When she discussed the offer with her husband, he pointed out, "do you think a man would ever have answered that question that way?" There's two takeaways from this. One, you know more than you give yourself credit for, so always be confident. And two – as Sandberg puts it – make your partner a real partner. Equality on all fronts (for men and women at work and at home) is key. Had she not discussed this opportunity with her partner, she may not be where she is today.
Even Women at the Top Struggle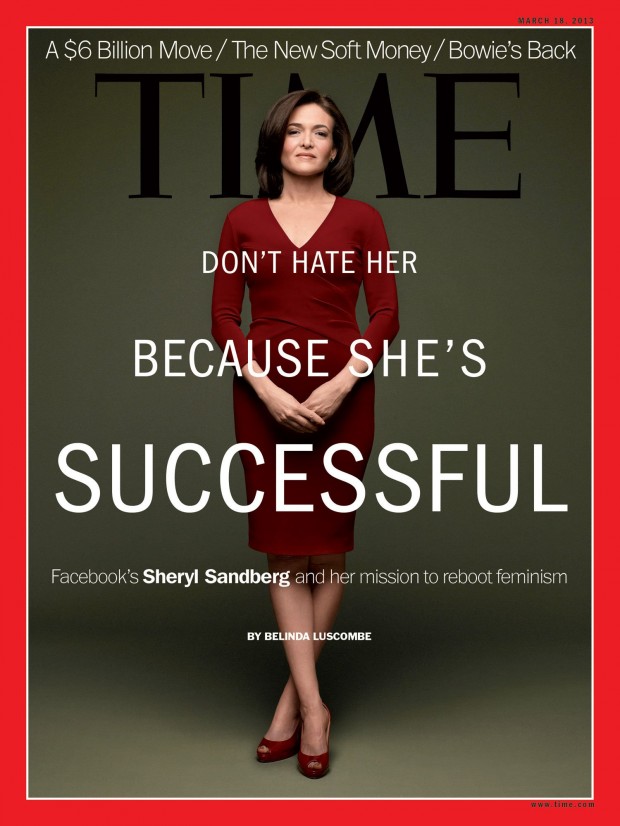 As with everyone in the limelight, Sandberg and Mayer have been in the news recently for their accomplishments. Interestingly, they are being admonished by leftist feminists who believe that these high-level professional women are elitist and "unable to sympathize with the problems of real working women." Although rising to top positions requires some sacrifices, why are we working against each other by picking on women at the the top of their careers or households? What happened to "united we stand, divided we fall?"
Likewise, Sandberg's new book "Lean In: Women, Work, and the Will to Lead," has gotten its fair share of public scrutiny lately. For example, New York Times review stated that Sandberg doesn't "understand the difference between a social movement and a social network marketing campaign. Just because digital technology makes connecting possible doesn't mean you're actually reaching people." This statement is interesting. From the Guardian, TechCrunch, Wired and New York Times to CNN, Business Insider, Telegraph and Washington Post, Sandberg has everyone absolutely buzzing about her book and ideas on feminism. So if Sandberg's sparked a global conversation, doesn't that mean that she's reaching people?
End Goal
As more women become prevalent in technology positions, it trickles back a message of inspiration and motivation for those young girls sitting in a Ladies Learning Code classroom or scanning through social media for job opportunities. Eventually, we're hoping that women at every stage in their career will be confident enough to land themselves their dream job no matter the field. And so the cycle begins.
Social Media Empowerment
How are women being empowered by social media, in their day-to-day work and home lives? Are brands and marketers underestimating the power of this highly influential and active consumer market? Stay tuned for our in-depth look in "The Power and Influence of Women in Social Media."