Hoo's Hooting in Global Finance – @KPMG_US @PwC_LLP @DeutscheBank @UBS & More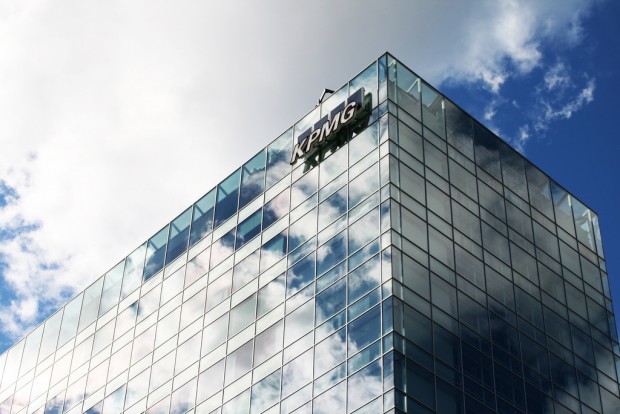 Gone are the days where social media was a one-dimensional tool used by teens to connect and share trivial updates about their lives with friends – or companies hiring interns to explore the oft misunderstood worlds of Twitter and Facebook. Now, some of the world's largest organizations integrate social media into their business strategies with positive results. Social networking tools like HootSuite help them foster meaningful relationships with customers, build communities around their companies and brands, develop sales leads, and drive their businesses forward.
The global finance sector is typically a highly structured and regulated industry. But over the past couple of years, leading financial advisory firms like PricewaterhouseCoopers,  Deloitte, and KPMG as well as top banks like Deutsche and UBS use HootSuite as their social media tool of choice to amplify their services and brands on a global scale.
From developing and maintaining valuable business relationships, to sharing information and business insights, to attracting and recruiting employees, these leading global financial institutions use HootSuite for their social media efforts.
Financial Advisory Firms
PricewaterhouseCoopers – @PwC_LLP , @PwC_UK , @PwC_Canada_LLP , @PwCBrasil , @Pwc_France , @PwC_IN , @PwC_Spain  – The multinational professional services firm was tops among the 'big 4' in revenues in 2012.
Ernst & Young – @EYCanada , @EY_UKI , @EY_Belgium , @EY_Growth , @EY_EOY , @EY_AssetMgmt , @EY_EmergingMkts , @EY_StudentsUK , @EY_Tax – Another of the big 4 professional services firms, Ernst & Young uses many different twitter handles for areas like emerging markets, tax, growth, and even university recruitment.
KPMG – @KPMG_Canada , @KPMG_US , @KPMGRecruitment , @KPMGUSCareers , @KPMG_ES , @KPMGCampusCDN , @KPMG_CH , @KPMG_DE . @KPMGAfrica , @KPMGSouthAfrica , @KPMG_BE – The Dutch-headquartered financial advisory firm uses a long list of country and region-specific twitter handles.
Deloitte – @Deloitte , @DeloitteCanada , @Green_Dot , @DeloitteUS , @DeloitteHealth , @DeloitteBA , @DeloitteMX , @DeloitteOnTech , @DeloitteGov , @DeloitteFinSvcs , @DeloitteRisks , @DeloitteSA , @DeloitteGreen , @DeloitteKenya , @DeloitteGrowth , @DeloitteOrgPerf , @DeloitteRisks  – Deloitte encourages its clients to participate in social conversations surrounding market trends and business insights. The consulting firm even provides reports on social media, including how to generate real business value with Web 2.0 technologies.
Mckinsey & Company – @Mckinsey , @MckinseySociety , @McK_CMSOForum – The American-headquartered management consulting firm serves 80% of Fortune magazine's list of the world's Most Admired Companies.  
FTI Consulting – @FTIConsulting
McGladrey – @McGladrey
Banks
Saxo Bank – @SaxoBank – The online Danish investment bank is closing in on 16.5 thousand Twitter followers.
Deutsche Bank – @DeutscheBank , @Deutsche_News , @TalkGTB – This leading global investment bank is expanding in North America, Asia, and other key emerging markets.
UBS – @UBSAmericas, @UBS, @UBSemea, @UBSschweiz , @UBSfunds – The Swiss based global investment bank provides insights and advice from some of its experts and thought leaders through its social media channels.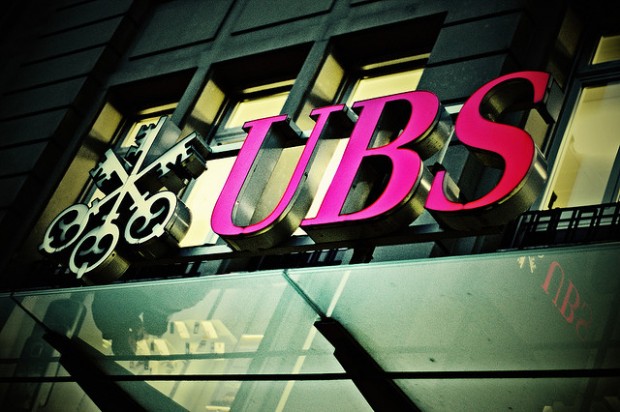 Tangerine – @TangerineBank
Standard Chartered PLC – @StanChart
CIT Group – @citgroup
Credit Agricole – @GroupeCA_RH , @1CreditAgricole ,
Insurance
Legal & General Group – @landg_group
Aegon Group – @Aegon
TIAA-CREF – @TC_Talks
Central Banks
Bank of France – @banquedefrance France's central bank.
Bank of England – @bankofengland The UK's central bank.
Credit Card Companies
MasterCard – @MasterCard , @MasterCardve , @MasterCardCol , @MasterCardBiz , @mastercardbr , @MasterCardSG  – Priceless.
Credit-Rating Agencies
Moody's – @MoodysAnalytics – A go-to for economic analysis, advice, and credit ratings to help investors measure and manage risk
Standard & Poor's – @standardpoors The world's leading provider of independent credit risk research and benchmarks
Fitch Ratings – @FitchSolutions
Exchanges
CME Group – @CMEGroup
The New York Stock Exchange – @NYSEEuronext