How Online Listening Can Benefit Financial Services

This post is part of a special series of contributed posts by Joel Windels, Lead Community Manager at Brandwatch—one of the world's leading tools for monitoring and analyzing social media. Joel will be investigating and uncovering the various ways that social media meets business, and providing you with insight and advice on how to make social work for your industry.
In my last post we looked at some of the challenges and opportunities financial service companies face, when it comes to using social media. I also talked about the perks of Social CRM for the industry.
This time, I'll examine how listening to the social web can help financial service companies get more out of their social media efforts, for both measurement and research (It's not just about running a great Facebook page).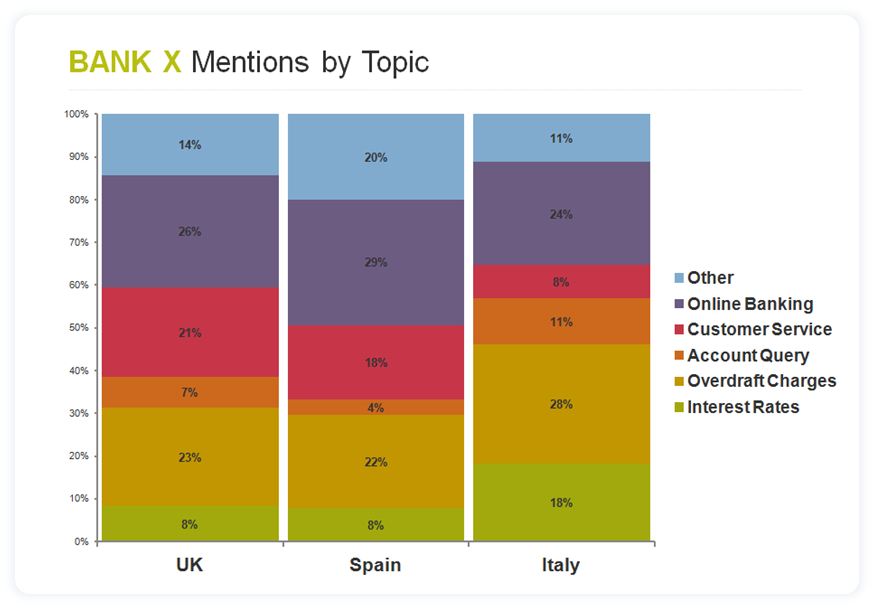 What Are They (Really) Saying About You?
Traditionally, the only way insurance companies, banks and investment firms were able to better understand their customers was through methods like focus groups, analyst reports and direct feedback.
However, as customers have increasingly adopted social media—worldwide, 56% of people with an internet connection now have a social profile of some sort—there is now an unprecedented opportunity for brands to harness it to even better understand their clients.
For many people, financial issues are still very personal. However, the web provides a safe place for them to talk completely openly and anonymously about their attitudes and experiences, comparing thoughts and sharing advice on sites like MoneySavingExpert and Credit Card Forum.
Tools like HootSuite and Brandwatch can also enhance existing research strategies by helping businesses mine online conversations across the web and glean additional insight on customer behaviour and opinion.
Imagine an international bank being able to look at its different regional markets to discover what its customers are saying in each area. They might uncover important insights, like that in Italy customer service at a bank is not a major issue for customers, but offered interest rates ignite lots of discussion.
It's also possible to segment the market by customer demographics, to better divide product reception by types of buyers. This way, financial companies can target their key consumers and listen to what their niche markets think, which is essential in determining which way they can provide the best range of services to help get ahead of competitors.
How Much Are Your Campaigns Worth?
It can be very difficult to understand the true effect of your marketing campaigns: How many people have seen a billboard? How many have talked about a TV commercial? With online monitoring, financial services companies can now track mentions online to gauge the extent to which their campaigns are being talked about.
Firms like Geico invest millions of dollars on campaigns, like their 2012 Super Bowl commercial, but even for huge companies like them, it's a challenge to assess the true impact of such efforts.
By looking at online activity, from YouTube views to the number of people talking about 'Geico' that day, Geico can inform a comprehensive understanding of their return on investment.

The above graph shows the volume of 'Geico' mentions peaking significantly around the time of the Super Bowl, with both the 'first reveal' and the actual live broadcast both prompting big spikes in conversation among social media users.
Of course, the number of mentions doesn't actually translate to number of dollars earned, but through benchmarking with other campaigns, or looking at the impact of competitor activities, Geico can get a good idea of how much visibility their marketing efforts have generated. Here's a quick look at the 'buzz per buck' for most of the advertisers of the Super Bowl last year, or you can play with the data in this visualization:

Not all financial service companies can compete with Geico's level of marketing, but using online metrics to start to measure the impact of campaigns—even those offline—is one of the most important ways to track success.
Complement data you have already, TV viewing figures, customer service data, etc, with online data, and you'll be able to create a more holistic view of the impact of your activities.