TikTok
TikTok's new "Keyword Insights" tool is a game-changer
March 9, 2023
The tools in TikTok's Creative Center are only getting better. The platform has just launched a Keyword Insights tool to help advertisers uncover top-performing keywords and phrases in TikTok ads.
Marketers can use the tool to explore "trending script keywords," which may appear in voice-overs, text overlays, or ad captions.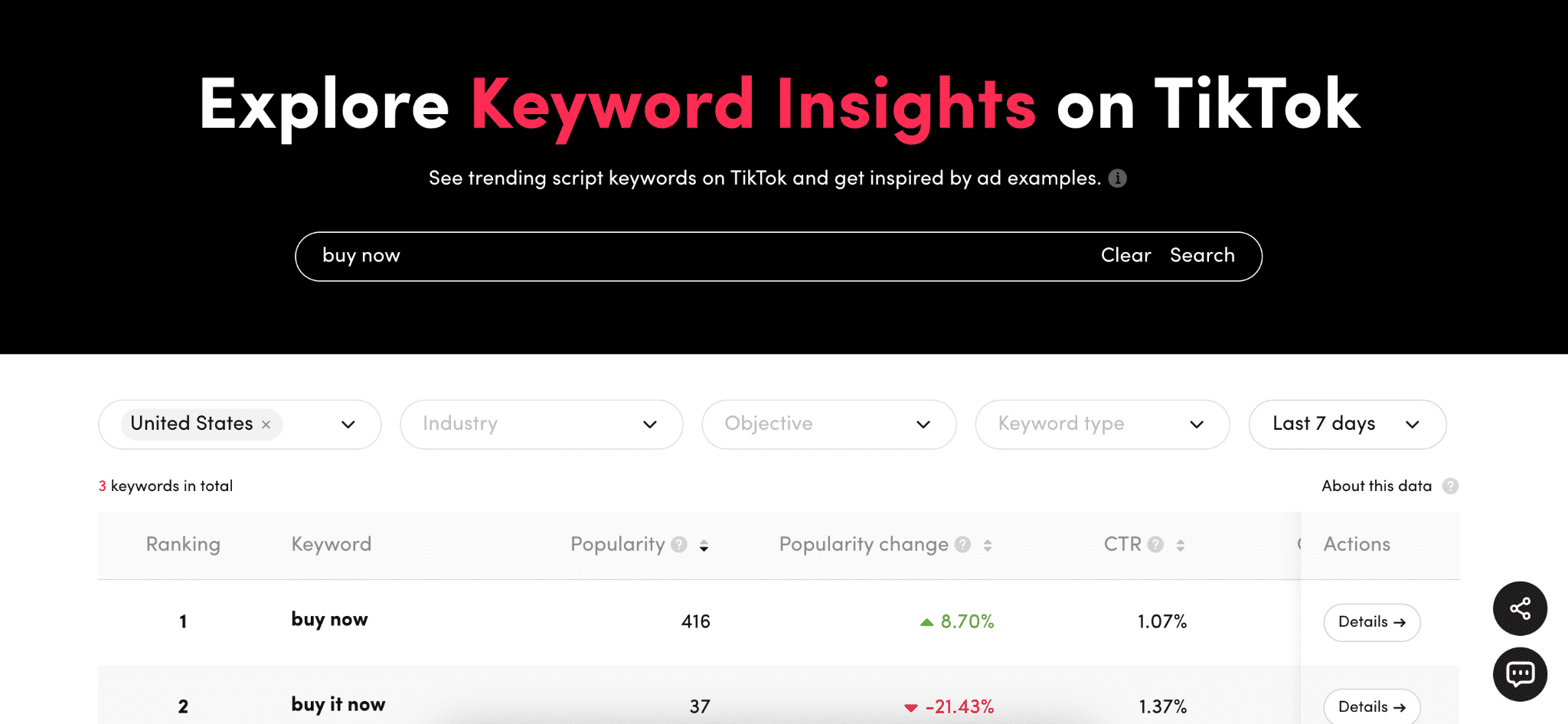 Just enter a term in the search bar to start gathering information — you can narrow your search results by region, industry, ad objective, keyword type and timeframe.