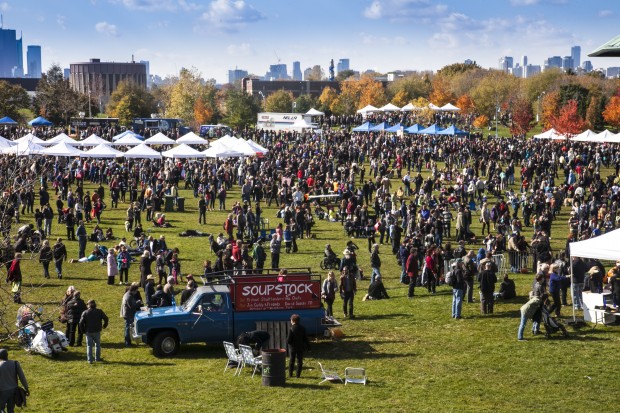 Photo Courtesy of Laura Berman
Can a social media campaign translate into real-life results? It's a valid and particularly relevant question, especially for the not-for-profit industry. With high volumes of paperwork, national and sometimes international teams of volunteers, and donor-based financing, social media tools can be a not-for-profit's best friend when it comes to organizing and staying true to a bottom-line. Whether it's helping with public outreach or increasing campaign awareness in order to make a change, not-for-profit organizations across the globe are using social media tools for social good.
A great example of how not-for-profits are doing this is The David Suzuki Foundation and its involvement in Soupstock: where, with a whole lot of soup, this group of environmental pioneers helped stop North America's largest rock quarry proposal.
Read more