Good Looking Owls ~ Owly Pics and HootSuite Fan Owl Art
It's been a banger year for HootSuite, and Owly has been flying overtime to stay on top of all the action and good things going on. From Japan to SXSWi it's been a whirlwind 12 months, and one deserving of a little R&R, so we sent Owly off on vacation to take a bit of a break before ramping up for 2011.
Owl Around the World
Now Owly's back, feeling refreshed, and ready for all the HootSuite fun in the year ahead. Here are some of the vacation pictures from Owly's Asian adventures.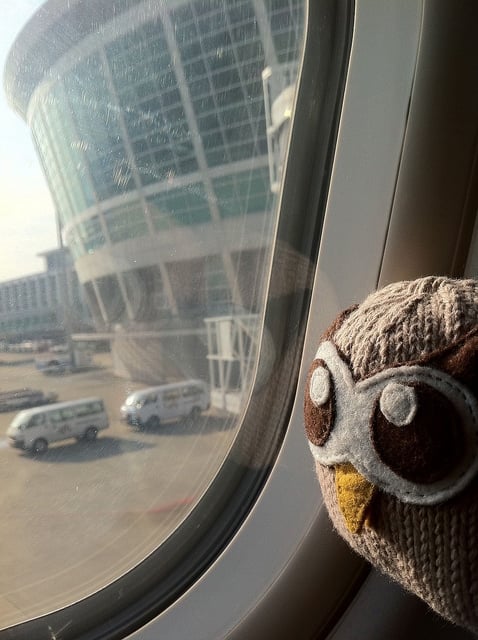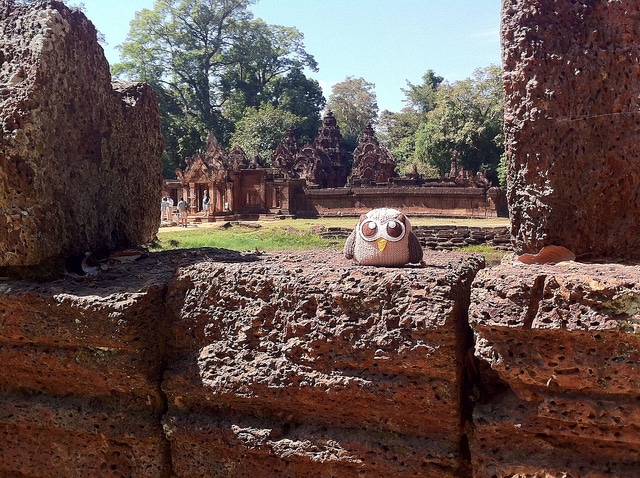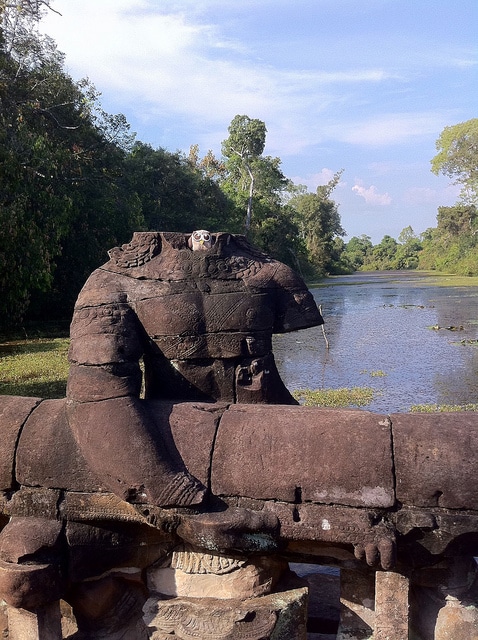 All across the globe the many owls in the HootSuite nest take some time out. From down south, El Hootador checks out the largest lake in Mexico and poses with some architectural wonders. Here are some of the pics for you to enjoy.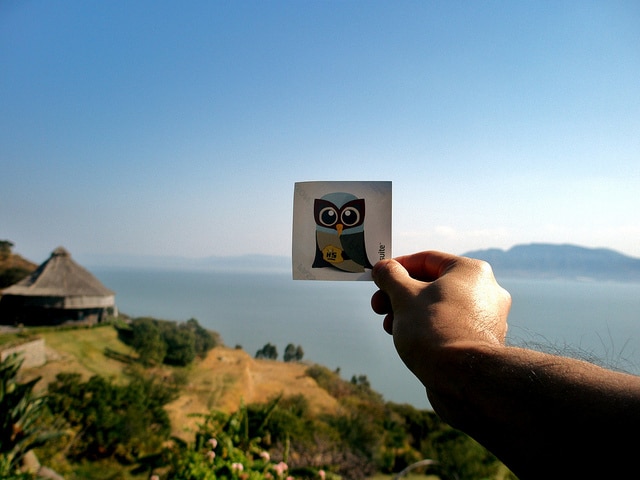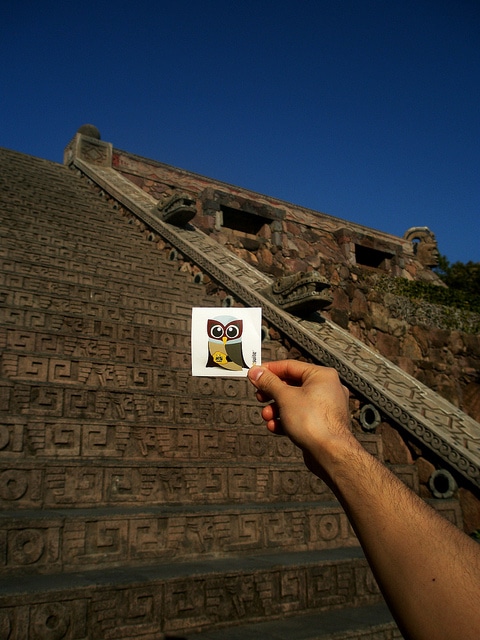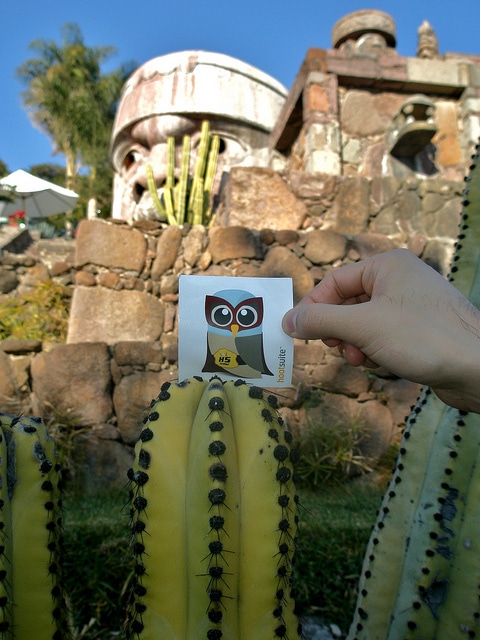 Did you take Owly on any of your worldwide adventures? Check out some of the other trips that Owly has gone on with Hoot-fans around the world. And send us your pictures with Owly in far-away places, they might just make the blog too!
Artful Owls
While Owly was out exploring the world, a bevy of new owls arrived at HootSuite HQ. We've happily put together this collection of Owly art pieces sent to us from talented Hoot-fans everywhere. From hug-able to edible, each one is a masterpiece of its own and will surely make you smile — we hope you enjoy them as much as we do.
First up, we have the hand-crafted custom-ordered owls made by yOomii. These adorable little bundles of Owly-goodness are sure to please, and made the long flight to Vancouver in a box that has been lovingly decorated with cute cartoons as cleverly done as the owls inside.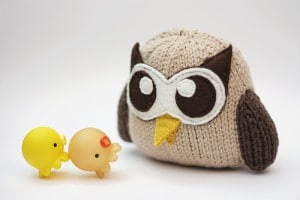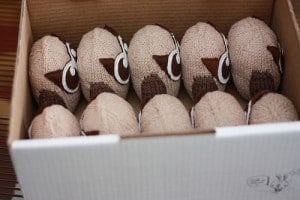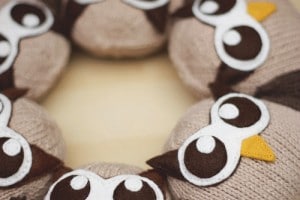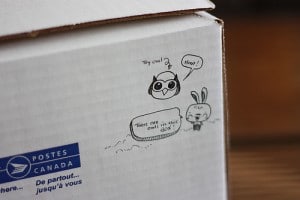 Nice Perch
Next, we'd like to thank our friend Sonia Ryan from Bootup for keeping HootSuite close to her heart — literally — with this clever owl improvisation. Sometimes inspiration comes in a flash, and Sonia isn't one to let it pass her by.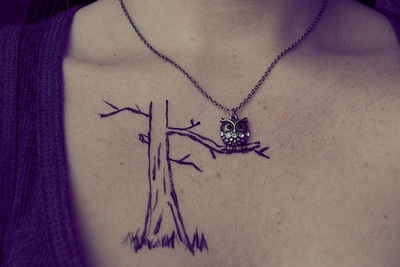 Binary Birds
Jake Beckman was also inspired by HootSuite. This Arizona artist often finds his muse in social media topics, and his painting — appropriately named HootSuite — was featured on Daily Painters of Arizona.
hootsuite is a whimsical 24 x 24 x 3/4 inch acrylic painting in the Binary Birds series by Jake Beckman.In hootsuite a trio of great horned owls hoot against a moonlit sky full of stars. Lofty pines frame the starry night. Predominant colors are shades of purple, brown, black, white, yellow and just a touch of pink. In keeping with theBinary Birds social media theme the largest branch is overlaid with ASCII Binary reading "HootSuite".
Hoot Sweets
Vancouver blogger and HootSuite fan Rebecca Bollwitt found this sweet little treat — a candy apple owl — which she posted to her flickr account so that all Hoot-fans can enjoy an owly feast for the eyes (which is a little better for the waist-line).
Inspiration-owl
And lastly, Elke Van Breemen — a local Owl-lover and artist — sent through this adaptation of our very own Owly in papier mache form. Inspired by the HootSuite mascot, she wanted to craft an owl of her own in 3D.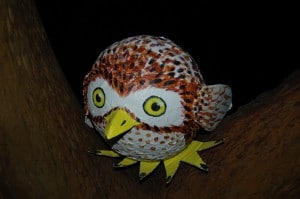 You can check out more of her owls (and other critters too) at elkeswildlife.com.
Keep your artful owls coming! You might just get a Hootkit in return, filled with limited edition owl stickers and other goodies to share with your friends or to adorn your laptop with some owly inspiration.