Facebook introduces new tools for group admins and moderators
According to Facebook, there are 70 million active Facebook group admins and moderators. Sitting "at the heart of Facebook's mission of building community," groups are currently one of the platform's priorities.
To streamline the work of group admins and moderators, Facebook just introduced several new dedicated features:
Admin Home – a dashboard for all group tools, settings and features.
Admin Assist – an automated, customizable tool for moderating spam and creating rules restricting some users' ability to participate in discussions.
Conflict Alerts – an AI-powered system for notifying admins of escalating conversations.
Slowing down conversations – a feature allowing admins to apply temporary restrictions to heated threads.
Member summaries – a track record of each group member's activity within a group, visible only to group admins.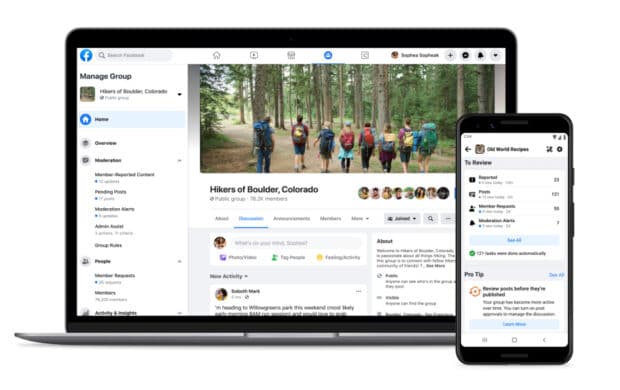 Learn more about the new features from Facebook's news release.