In April 2021, Facebook announced it would be investing in social audio, including a Clubhouse live audio competitor and podcasts. On June 21, Facebook launched Live Audio Rooms in the U.S. on iOS, starting with public figures and select Facebook Groups. It also debuted an initial set of U.S. podcast partners.
Both products will become more widely available in the future. For now, all Facebook users in the U.S. will be able to listen to Live Audio Rooms and podcasts starting this week.
Live Audio Rooms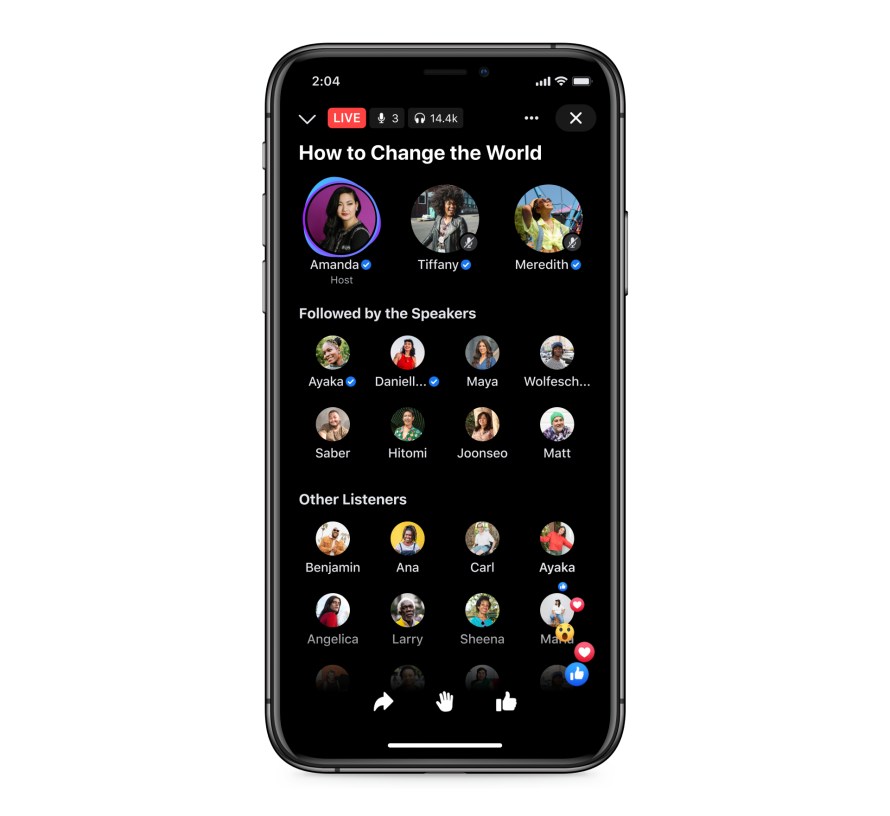 Here are some basic things to know about Live Audio Rooms:
Users discover, listen in on and join live conversations with public figures, experts and others about topics they're interested in.
Public figures can invite friends, followers, verified public figures, or any listeners in the room to be a speaker.
Hosts can invite speakers in advance or during the conversation.
Conversations can have up to 50 speakers, and there's no limit to the number of listeners.
Listeners can show appreciation to hosts by sending Stars (purchasable), which bumps those listeners up to the "front row."
Podcasts
Facebook's initial slate of podcasts will include: Joe Budden of The Joe Budden Podcast; "Jess Hilarious" of Carefully Reckless from The Black Effect Podcast Network and iHeartRadio; Keltie Knight, Becca Tobin, and Jac Vanek of the LadyGang; and Nicaila Matthews Okome of Side Hustle Pro. More will be added in the coming weeks.
Here's what we know about Facebook's podcasts so far:
Users can listen while browsing Facebook via a miniplayer or full-screen player experience with playback options (including with their phone display turned off).
Users can also listen by selecting podcast creators on their Facebook Pages, as well as in News Feed.
Additional features will include captions and the ability to create and share short clips of a podcast.