Facebook is not slowing down in its effort to create engaging spaces and experiences for the platform's users. A recent batch of platform updates focused on Facebook Groups.
Facebook Group admins can now:
Customize the look and feel of Groups by changing color themes, post backgrounds and fonts.
Create a unique Group culture by hand-picking reaction emojis.
Enable preset collections of post formats, badges and admin tools.
Automatically send unique welcome messages to new users.
Pin announcements in a new Featured section that all users will see when they first open a Group.
Facebook is also making it easier for Group members to post in Groups. A new easy-access post button will move as users browse the Group, eliminating the need to scroll all the way back up to write a post.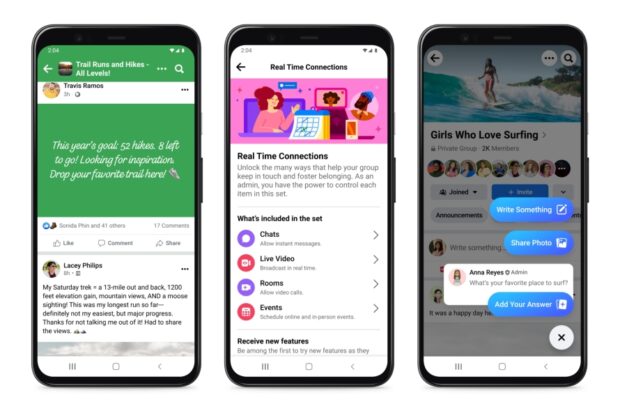 Other features that are still in the testing phase include:
Subgroups for specific topics, regions and occasions
Community fundraisers for group projects or to show appreciation to admins and moderators running a Group
Shops for Group merch
Paid subgroups that members can join on an opt-in subscription basis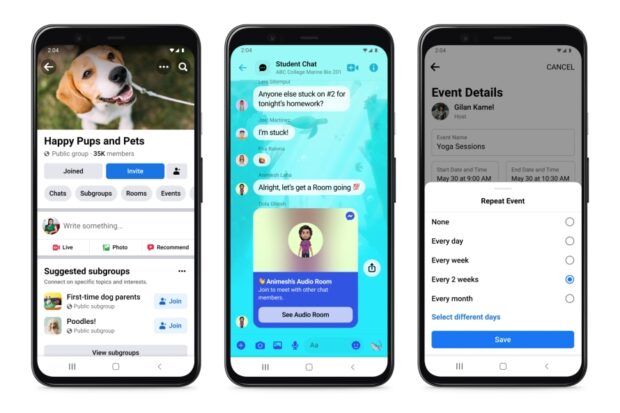 Facebook also revealed what's in the pipeline for Facebook Groups. "Coming soon" features include:
Community awards (e.g. Insightful, Uplifting, Fun) that users will be able to add to specific posts, making the Group's best content more visible
Community chats allowing users to connect on Facebook and Messenger in real-time
Recurring events for easier planning of regular get togethers, virtual or in-person