In an effort to make Instagram a safer place for teens, the platform has launched a new feature called "Take A Break" in the U.S., U.K., Ireland, Canada, New Zealand and Australia.
"Take A Break" is designed to help limit the time users spend scrolling. Users can set reminders for every 10, 20 or 30 minutes that will pop up and prompt them to step away from the app.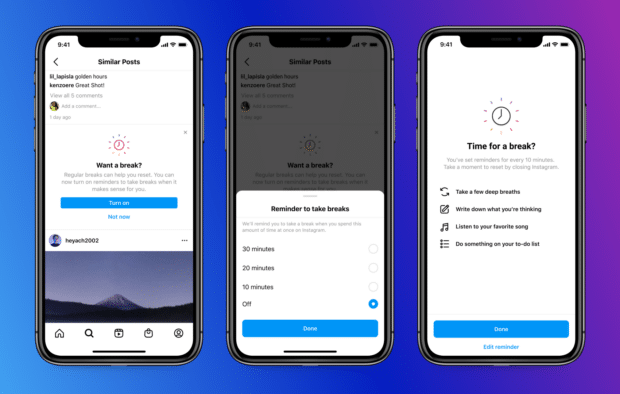 The platform also has plans to launch new tools for parents and guardians in March of next year that will help keep them on top of their teens' online activity.  Parents and guardians will be able to track how much time their children spend on Instagram and enforce time limits. Teens will also have the option of notifying their parents if they report another user.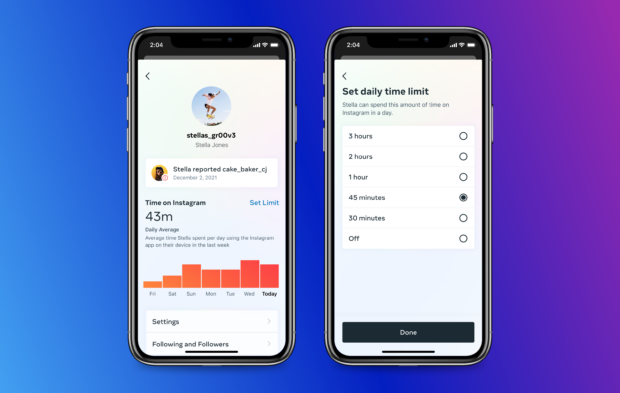 Instagram is also working on an educational hub for parents and guidelines, which will include product tutorials and tips to help them create a dialogue about social media use with their kids. 
Other Instagram teen safety features in development include:
Preventing users from tagging or mentioning teens that don't follow them.

Stricter recommendations to teens in Search, Explore, Hashtag and Suggested Accounts.

Nudges for teens if they've been focusing on one topic for too long. 
On December 8, Adam Mosseri, Head of Instagram, will testify in front of the U.S. Senate Subcommittee on Consumer Protection about Instagram's knowledge of the platform's potential harm to youth. The new features are likely an attempt to show how the company is handling those concerns.