TikTok introduces new camera and editing tools
TikTok has just released a guide to their newest editing tools, encouraging even entry-level creators to play around with the new features when posting content.
These updates include new green screen GIFs, a visual enhancement button, new musical and animal voice effects and the ability to upload videos in higher definition. 
In partnership with GIPHY, an online database of GIFs, TikTok will now let users choose from the GIPHY library to create a background when using the Green Screen effect.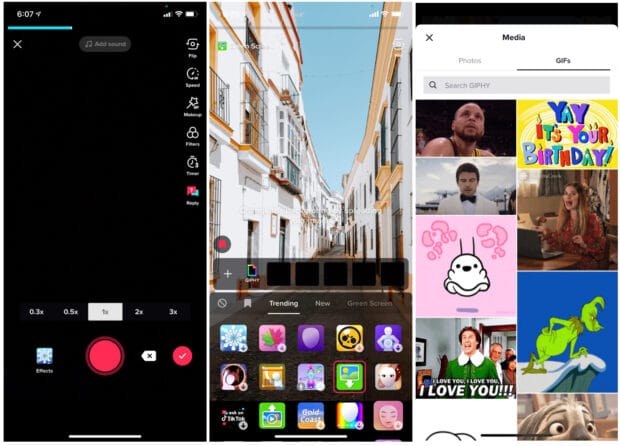 To help tweak images and videos for better quality, TIkTok added a new visual enhancement button designed to improve exposure and correct color. These edits can be done quickly by tapping the Enhance button. To undo, users just need to tap the Enhance button one more time. 
TikTok has also been developing musical and animal sound effects. TikTok users can now mimic the sound of a cat's meow or the airy, ethereal flute sound. Once users record their video, they can then tap Voice Effects on the Editing page. 
Lastly, users in select countries can now upload videos in up to 1080p HD. To do so, they need to record or upload their video, tap More options on the Publishing page, then toggle the Upload HD setting to On.