If you live in North America, TikTok just announced more ways you can watch your favorite creators on TV. 
Earlier this month, the video-focused social networking app announced the launch of TikTok TV through a partnership with Amazon Fire TV. As of today, the TikTok TV app will also be available on Google TV™ and other Android TV™ OS devices like LG Smart TVs and Samsung Smart TVs.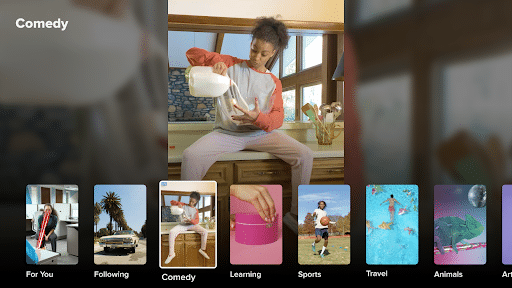 Now instead of solely sending friends and family links to favorite videos, viewers can make TikTok a group activity in the living room by accessing their For You and Following feeds, as well as their Discover pages. 
For social managers, this means more opportunities to reach TikTok's one billion viewers and counting.